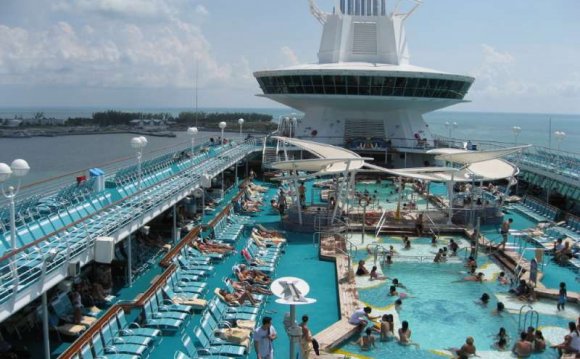 The newest Princess Cruises ship will have not one, but two names when it begins sailing in 2017. That's because it's headed for the Chinese market.
Third in its class and sister ship to Royal and Regal Princess, the ship will be dedicated to serving Chinese clientele year-round.
So in addition to being known as Majestic Princess, it will also have the Chinese name 盛世公主号 (Shèng Shì Gōng Zhǔ Haò), which is loosely translated to "Grand World" or "Grand Spirit, " according to Princess Cruises.
"Royal Princess and Regal Princess were named after iconic previous vessels, while Majestic Princess will carry a name that was chosen by our global employees, " said Jan Swartz, president of Princess Cruises in a press release. "The name Majestic Princess is well suited to the Princess Cruises experience in China, and she will offer a truly magnificent experience to our Chinese guests, " added Swartz.
The 143, 000-ton ship is under construction at Fincantieri shipyard in Monfalcone, Italy, and will debut out of Shanghai in summer 2017 sailing to Japan and South Korea. Designed for 3, 560 guests at double capacity, the ship will have similar features as the Royal and Regal Princess, which homeport during the winter at Port Everglades in Fort Lauderdale. Those features include SeaWalk, a glass-bottom walkway that lets cruisers walk nearly 30 feet out over the edge of the ship for a view of the ocean 128 feet below. Also on board will be the Chef's Table Lumiere private dining experience.
While the ship will be catering to the Chinese market, an international cuisine and entertainment approach will still be offered as well as a traditional Las Vegas-style production. The ship will also have Movies Under the Stars with the largest outdoor screen at sea as well as the line's WaterColor Fantasy fountain and light show.
"Princess did try to specifically cater to that market, " said Colleen McDaniel, Managing Editor of CruiseCritic.com. "Virtually everyone is considering and talking about deploying their ships over that way."
The growing Chinese market has been landing some of the newest ships built with Royal Caribbean's Quantum of the Seas having arrived in Shanghai last June and the line's Ovation of the Seas headed to Tianjin in 2016. Several cruise lines will be sending older vessels to sail Asian markets including MSC Lirica, Norwegian Star and Princess Cruises' Sapphire Princess this year and Golden Princess next year.
"Does this mean China will be getting first dibs on cruise lines in the future?" McDaniel said. "I think it's a little early to say who's going to be getting first dibs, but I would definitely say China is in the mix for getting newbuilds in the future."
According to Cruise Lines International Association, passengers from mainland China grew from about 220, 000 to nearly 700, 000 passengers between 2012 and 2014. That's a small piece of the 22.1 million who sailed around the world that year, but industry analysts predict China will grow to more than 4 million passengers a year, which would make it the No. 3 market behind the U.S. (11.3 million passengers a year) and Europe (6 million passengers a year).
"We're excited that Shanghai will be welcoming this newest, most advanced addition to the Princess fleet, as it represents our brand's long-term commitment to the continuing growth of the China market, " said Swartz.
Source: www.orlandosentinel.com
RELATED VIDEO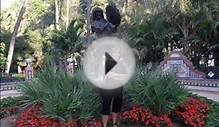 Louis Majesty Cruise Line
THOMSON MAJESTY LOUIS CRUISE LINE VENICE 4/06/2012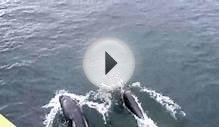 Dolphins Cruise Scotland | The Majestic Line
Share this Post