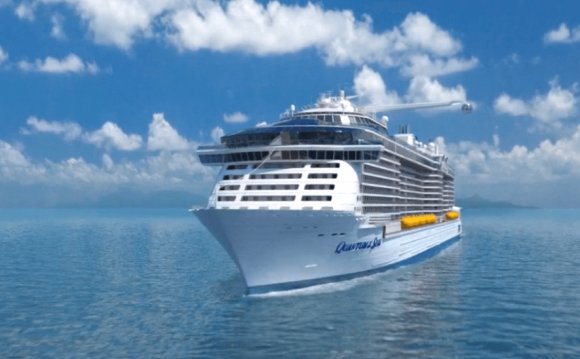 The 78, 491-ton, 2, 040-passenger Rhapsody of the Seas will never win any awards for being the biggest, newest or most innovative ship out there. It's part of Royal Caribbean's Vision Class, among the line's smallest and oldest vessels, in a fleet dominated by humongous mega-ships that sport ice-skating rinks, indoor malls and onboard surf parks. But does that somehow lessen the fun cruise vacation experience? Not a bit.
To be fair, Royal Caribbean is going out of its way to update its oldie-but-goodies, spending millions of dollars to add favorite Oasis-class features to ships lacking in dining variety, balconies and all the latest bells and whistles. Rhapsody's 2012 refurb - which updated cabins, added specialty dining venues and an outdoor movie screen, and redesigned the atrium - was a giant step forward in giving passengers more ways to enjoy their time onboard. The ship's size will never be the main draw, as it's too big to be truly intimate, but too small to compete with even Voyager-class attractions. Though, with the new additions, it is a good choice for Royal Caribbean fans who simply can't stomach a 6, 000-passenger vessel, but want at least some level of choice.
No, Rhapsody's likeability is about attitude. Its energetic, accessible crewmembers display an infectious ebullience, and its passengers come aboard intending to enjoy themselves. Whether it's shamelessly stumbling through a cha-cha class in the atrium in full view of everyone passing by, lining the decks to see a calving glacier or packing the shops for special sales, Rhapsody sailors are joiners. It makes you want to drop everything and try your hand at a ring-toss game - just because everyone else is having so much fun doing it.
As for the ship itself, passenger flow is excellent, with the only real crowding at the Windjammer Cafe buffet restaurant, during limited-time souvenir sales or at prime hours in the teeny gym. The hub of the ship is the Centrum, the six-deck atrium, with a bar and dance floor at the bottom and balcony-like walkways flanking its upper levels. Its main level is used for everything from art auctions and song-and-dance-and-aerial-acrobatics performances to cooking classes and silly games. The genius of this area is that you have to pass it to get anywhere on the ship, so even if you don't mean to stop, you get sucked into the action below and find yourself watching or joining in the fun.
One of our favorite additions was the new digital "Wayfinder" signage, which debuted on Oasis of the Seas and is being retrofitted on a number of RCI ships. The large touch-screens, posted by the elevators, let you browse daily activity schedules and restaurant menus, and find directions from here to there (or to the nearest loo) - all in multiple languages. They're fun to play with and incredibly helpful when you can't remember whether you're forward or aft on the ship.
Our one gripe was the consistency of the food. The main dining room was hit or miss, and the buffet was solidly mediocre, with that mass-produced, institutional cafeteria, sitting-out-too-long taste. (Especially avoid the Windjammer's pizza.) Food was definitely better in the for-fee Chops (steakhouse) and Giovanni's (Italian), but not all passengers want to pay to stuff themselves silly for an evening.
Source: www.cruisecritic.com
RELATED VIDEO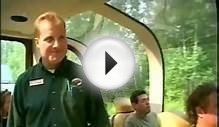 Royal Caribbean - Alaska Cruise and Tours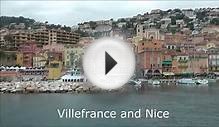 Review Mediterranean Cruise - Royal Caribbean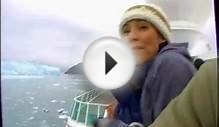 Royal Caribbean Alaska
Share this Post