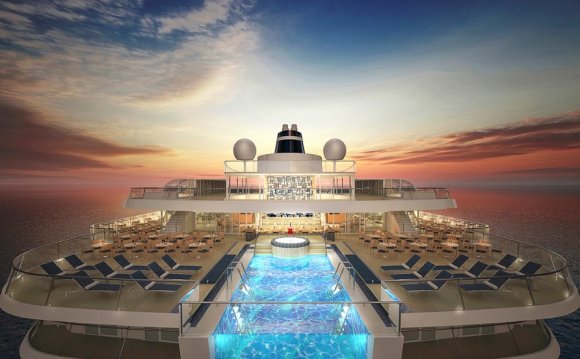 Cruise lines are in the business of giving their guests a good time, so they've all got something going for them. Here are our picks for Alaska's best, in a few different categories.
The Best Ships for Luxury: Luxury in Alaska is defined in 2012 by Regent Seven Seas and Silversea. If you want a more casual kind of luxury (a really nice ship with a no-tie-required policy), the Seven Seas Navigator offers just that on an all-suite vessel (most cabins have private balconies) with excellent cuisine. Silversea, on the other hand, represents a slick, Italian-influenced, slightly more formal luxury experience with all the perks - big suite cabins and excellent food, linens, service, and companions. Both Regent and Silversea include fine wine and booze in their cruise fares. For the ultimate Alaska experience in a small-ship setting, check out the intimate offerings of American Safari Cruises, where soft adventure comes with upscale accouterments.
The Best of the Mainstream Ships: Every line's most recent ships are beautiful, but Celebrity's Infinity is a true stunner, as is its sister ship, Millennium. These modern vessels, with their extensive art collections, cushy public rooms, and expanded spa areas, give Celebrity a formidable presence in Alaska. And the late-model Sapphire Princess and Diamond Princess have raised the art of building big ships to new heights. Both of these vessels will again be in Inside Passage service this year from Vancouver.
The Best Ships for Families: All the major lines have well-established kids' programs, with Carnival, Royal Caribbean, and Norwegian Cruise Line leading the pack in terms of facilities and activities. Princess gets a nod for its National Park Service Junior Ranger Program to teach kids about glaciers and Alaska wildlife (they can even earn a Junior Ranger badge), and last year increased shore excursions geared for families. But no one can beat Disney, which is back in Alaska in 2012 for a second year with the Disney Wonder.
The Best Ships for Pampering: It's a toss-up - Celebrity's Infinity and Millennium offer wonderful AquaSpas complete with thalassotherapy pools and a wealth of soothing and beautifying treatments, and the solariums on Royal Caribbean's Rhapsody of the Seas and Radiance of the Seas offer relaxing indoor pool retreats. We are also fans of the thermal suite (complete with hydrotherapy pool) in the Greenhouse Spas on Holland America's Zuiderdam and Westerdam.
The Best Shipboard Cuisine: Regent Seven Seas is tops in this category. And the expertly prepared and presented cuisine on Silversea's Silver Shadow must also come in for some props. While this may surprise some, of the mainstream lines, we like the buffet and dining room offerings of Carnival - flavorful food, well prepared. The Carnival Spirit in Alaska also boasts the Nouveau Supper Club ($30 service charge per person), where you can enjoy just about as fine a meal as you're likely to find anywhere. And Norwegian Cruise Line's teppanyaki restaurant ($25 per person charge) is also an experience not to be missed - yummy food and a show by knife-wielding chefs.
The Best Ships for Onboard Activities: The ships operated by Carnival and Royal Caribbean offer a very full roster of onboard activities that range from the sublime (lectures) to the ridiculous (contests designed to get passengers to do or say outrageous things). Princess's ScholarShip@Sea program is a real winner, with excitingly packaged classes in such diverse subjects as photography, personal computers, cooking, and even pottery.
The Best Ships for Entertainment: Look to the big ships here. Carnival, Royal Caribbean, and Disney are tops when it comes to an overall package of show productions, nightclub acts, lounge performances, and audience-participation entertainment (Disney with a family focus, but also offering adult entertainment options). Princess also offers particularly well-done - if somewhat less lavishly staged - shows. Holland America has not historically been noted for its entertainment package, but the company has improved considerably in the show lounge in recent years, including adding performances by magicians and comedians.
The Best Ships for Whale-Watching: If the whales come close enough, you can see them from all the ships in Alaska - Fran spotted a couple of orcas from her cabin balcony on a recent Holland America cruise, for instance. Smaller ships, though - such as those operated by Alaskan Dream, American Safari, InnerSea Discoveries, and Lindblad - might actually change course to follow a whale. Get your cameras and binoculars ready!
Source: www.frommers.com
RELATED VIDEO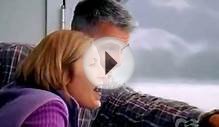 Princess Cruise Lines goes to Alaska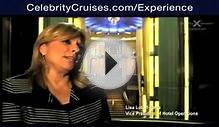 The Best Alaska Cruise Line - Cruising AK Like a Celebrity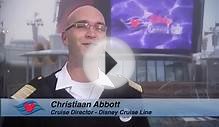 Disney Alaska Cruise – The best family cruise to Alaska ...
Share this Post