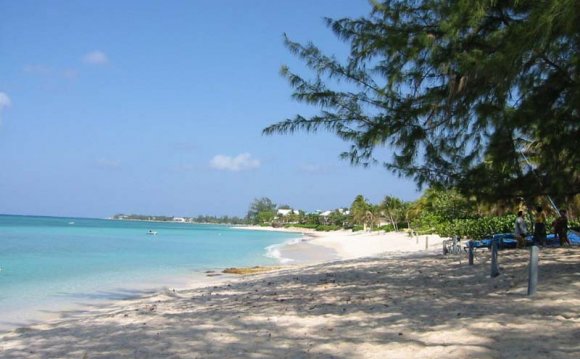 On Foot: You'll be dropped a few steps from town, where you can easily walk to numerous shops and restaurants.
By Taxi: Cabs without meters are available at the dock. Rates are fixed and posted, but be sure to confirm the fare before the driver takes off. New cabs have meters. Most cabs are actually van-sized, and drivers may require a four-passenger minimum before they'll take you anywhere.
By Bus: You can hail minibuses that shuttle passengers along the main routes. To hail one, respond with a wave when the driver toots his horn. The bus depot is next to the library (across from the Hero's Square Fountain). There are stops next to popular attractions like Dolphin Discovery and Hell, but you may be taking the "scenic" ride when using the public bus (a good way to see the island).
By Car: Cico Avis offers one-day specials to cruise passengers and runs a courtesy shuttle between the port and the rental office (345-949-2468). Out at Seven Mile Beach, Andy's Rent A Car (345-949-8111) has good Internet discounts. Americans are required to purchase inexpensive driving permits, but you can buy them at the rental office. Remember, Grand Cayman is a British overseas territory, so drive on the left.
Beaches
Best Beach Overall: Often named one of the best beaches in the Caribbean, Seven Mile Beach offers everything from beachfront bars to rows of umbrella-shaded lounge chairs and water sports. Among the placid and clear waters, you can find fine snorkel spots right off the beach - the artificial reef in front of the Marriott is a particularly good one. Stretching 5.5 miles (not seven), the beach is public, so you can walk the length of it.
Best Secluded Beach: Most cruise passengers head to the beaches on the western part of the island. For seclusion, head northeast of George Town to Cayman Kai, Rum Point or Smith Cove. The drive will take 30-40 minutes, but the exclusion is worth it. There are beachside amenities available, including restaurants, beach resorts and water sports.
Best Beach for Water Sports: The best windsurfing is found off of East End, near Morritt's Tortuga Club. Cemetery Beach, off West Bay Road (just north of Seven Mile), offers excellent snorkeling and a reef that's close to shore - as well as good shade.
Best Beach/Shopping Combo: Governor's Beach is a stone's throw from Governor's Square Mall, making it an ideal destination for people who want to chill out on a beach but get anxious about sparing enough time to shop, too.
Lunching
Lunch spots are divvied up between downtown George Town and the various beaches. You'd expect them to be jam-packed, but we've found it easy to get a table if you go slightly earlier and slightly later than the peak lunchtime hours (say, 11:30 a.m. or 1:30 p.m.). Typical menus spotlight the same ingredients found on other Caribbean islands: beans and rice, steamed fish and coconut, though the Caymans are particularly known for conch-based dishes.
Michael's Genuine Food & Drink is the sequel eatery of James Beard Award-winning chef Michael Schwartz. (His first place is in Miami.) Schwartz is also the brains behind the 2011-12 menus at the chic specialty restaurant 150 Central Park aboard Royal Caribbean's Oasis of the Seas. With his new restaurant on Seven Mile Beach, Schwartz crafts menus daily, based on the availability of locally sourced ingredients. Lunch offerings include crispy triggerfish sandwiches, rock shrimp salad with starfruit and avocado, and grilled pork chops with local mango chutney. Wash it down with homemade ginger-lemongrass soda. (47 Forum Lane, on Camana Bay; 345-640-6433; lunch served Monday through Saturday, noon to 3 p.m.)
The Grand Old House, located in an old plantation house, is full of atmosphere and ideal for a gourmet lunch. The building was shipped from Boston and reassembled in George Town more than a century ago. Reservations are highly recommended. (648 S. Church St.; 345-949-9333; Monday - Friday, 11:30 a.m. to 2 p.m.)
Near the Turtle Farm, the Cracked Conch features its namesake ingredient in an assortment of appetizers, including fritters, soup and ceviche. And, of course, you can order your conch "cracked" (pounded thin, dredged in egg, then flour, and fried); the dish is accompanied by pickled fennel and curried tartar sauce. Jerked meats (pork, chicken and burgers) are popular, too - as are the sweeping sea views. (North West Point Road on West Bay; 345-945-5217; lunch served daily from 11 a.m. to 3 p.m. December through May only)
Champion House is a favorite with the locals. It features popular island dishes like curried goat, braised oxtail and turtle stew. If you're there on a Saturday, don't miss the themed lunch buffet, featuring even more Caymanian and West Indian dishes. (43 Eastern Ave.; 345-949-7882; open 6:30 a.m. to midnight daily)
Where You're Docked
All ships are currently required to anchor in the harbor and tender passengers on to the island. Ships tender passengers to one of two George Town docks (North or South), both of which are right in downtown George Town.
Watch Out For
Be cautious as you walk along Harbour Drive and Church Street, which only have sidewalks on one side of the street at some places. And, just as drivers need to heed left-side driving rules, pedestrians should stay alert for cars.
Currency & Best Way to Get Money
Local currency is the Cayman Island Dollar; visit XE.com for current rates. U.S. dollars are also accepted throughout the island. The Cayman Islands are an international banking center, so finding a financial institution is not difficult. There are ATM's throughout downtown George Town.
Language
English, the British version, is the official language.
Best Souvenir
The Caymans are known for being the jewelry capital of the Caribbean, with watches and diamonds among the most popular purchases. For a cheaper buy, Tortuga Rum Company (S. Church Street and various other locations) makes incredible rum cakes. You can sample the different flavors before buying.
Best Cocktail
A "Cayman Mama" consists of Caribbean fruit juices and both gold and coconut rum. Try it at the Cracked Conch by the Sea (just past the Turtle Farm in West Bay; open from 11:00 a.m.).
fashion style guide
science city
putlocker la confidential
the new astronomy
no coffee for you
astronomy in the 20th century
very nice dress
beautiful women clothing
right haircut
scientific method steps guide middle school
astronomy web
salt astronomy
lifestyles of the rich and famous lyrics
by fashion
science olympiad battery buggy kit
astronomer salary range
you lifestyle
constellation looks like bird
coffee meets bagel review
family relationships
pc astronomy
lifestyle of
high quality symbol planet
pro media hashtags
astronomy mp3
haircut boy
science diet recall
trend no
memes del cdn
starshipsofa
science of time
downtown duluth ga coffee
astronomy pages
fashion or not
lifestyles of the rich and famous tv show episodes
trends social
coffee mugs that keep coffee hot
y 3 fashion
lifestyle 20
job trends
lifestyle vs life style
current trending hashtags on twitter
australia orange circle coffee
buy astronomy
media trends
trends men
day science
life is coffee
astronomy blue
trends for him
astronomy days
a trends
haircut price
constellation story lost family
we're out of coffee
search lifestyle
mauve sweatshirt and navy blue dress
dress in the back only
trend 30
aspen's brew coffee
first coffee
colorful constellation
to day fashion
vogue new york street style
astrology planets symbols
astronomy and time
most popular hashtags twitter
300 haircut
home of science
morris hair design
just coffee
hair extension salon open today
padwa lifestyle
fix the coffee
god and astronomy
name for types of hairstyle
how to look stylish in the snow
stars clip art
my lifestyle now
cool outfits for drawings
in trend
astronomy kit
r in astronomy
finding the right ratio of sugar to corn syrup
1 lifestyle
from science
have coffee
coffee 10
coffee enemas benefits
trending twitter hashtag
4 fashion
power trend
coffee maker with grinder
how to find aquarius constellation in the sky
autumn 2017 hair trends
garden hair and beauty
astronomy tab
that fashion
higher lows
trending music awards
astronomy degree
news in science
13 trends
who coffee
uk astronomy
what are the steps to scientific method
by good coffee
haircut type
cutest clothes stores
lifestyle industry
starship band we built this city
lifestyle mobility aids
trending videos in youtube
18 lifestyle
what about fashion
bottom line coffee detroit
tobie clothes
what is astrology used for
dress web
lifestyle solutions chair
science's
coffee 14
lifestyle record
science in world
fashion now 1
names astronomy
astrology planets and houses
osu science olympiad
trend system
rose pink skater dress outfit
trending stocks yahoo
astronomy career
science daily psychology
barber shop near me
trend show
lifestyle blogs names
end science
trust worth salon
site trend
the heavenly night sky will reveal the path
modern edge hair studio
science to you
game of science
shaw coffee shops
Source: www.cruisecritic.com
RELATED VIDEO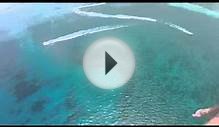 July cruise! Second port: Grand Cayman Islands 🌴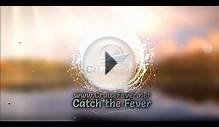 Grand Cayman Cruise Port Video
2015 Disney Fantasy Cruise | Grand Cayman Port Adventure
Share this Post