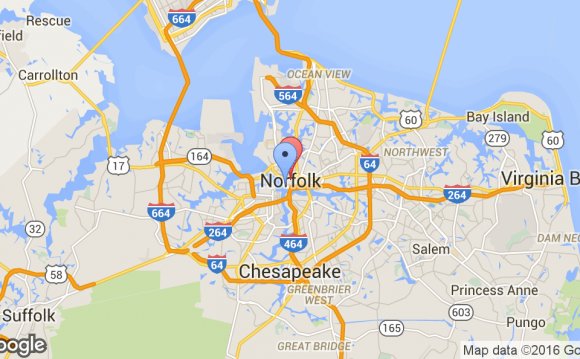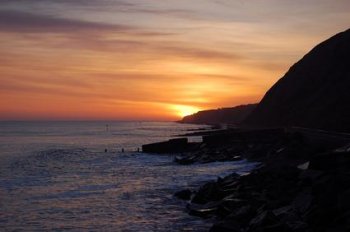 Sunrise in Norfolk, which offers visitors dinner-cruise options. (Photo: sunrise, norfolk image by jonnie5 from Fotolia.com )
Related Articles
Dinner cruises in Norfolk, Virginia, home to one of the country's largest Navy bases, generally ply the gentle waters of the Elizabeth River, where visitors can watch tugs, barges and Navy ships moving in and out of Hampton Roads Harbor, one of the largest harbors in the world. Norfolk's historic downtown waterfront is right on the banks of the river, and serves as home base for most of the tour boats that offer dinner cruises. Dinner cruises also are available 13 miles south in the waters off Virginia Beach.
Spirit of Norfolk
Visitors to Norfolk enjoy nightly buffet dinner cruises aboard the Spirit of Norfolk, a yacht moored at The Waterside in downtown Norfolk. The three-hour cruises navigate the Elizabeth River. Dinner menus include such entrees as chicken fontina and wild Alaskan salmon; a carving station serves roasted rosemary beef and smoked ham. Guests are given one hour to eat their meals before a pair of DJs start spinning dance hits. The top deck of the ship is open, and on clear nights guests are encouraged to take a break from the dance floor and cool down with a drink while gazing at the stars. Three-hour "early dinner" cruises also are available.
Spirit of Norfolk
Otter Berth
Waterside Drive
Norfolk, VA 23510
866-304-2469
spiritofnorfolk.com
American Rover
With its trademark red sails, the tall ship American Rover has been a familiar sight in Norfolk since 1986. The 135-foot sailboat, which can accommodate up to 149 passengers, hosts daily narrated harbor and sunset cruises from April through October, but also is available for dinner cruises and other private charters. The American Rover has various catering, bar service and entertainment options available. Dinner menus can range from light snacks to full gourmet meals, served either sit-down or buffet style. Dinner and other cruises depart from downtown and then head up the Elizabeth River and through Hampton Roads Harbor.
American Rover
333 Waterside Drive
Norfolk, VA 23510
757-627-7245
americanrover.com
Virginia's Jewel
For a different on-the-water dining experience, visitors to Norfolk can drive 13 miles to nearby Virginia Beach and take a cruise in Chesapeake Bay. Virginia's Jewel offers nightly dinner cruises that pass through Broad Bay, a part of Chesapeake Bay, and past First Landing State Park. Cruises offer views of marinas, water fowl and passing ships that range from sleek sailboats to majestic yachts. Dinners are served buffet style; the menu offers fresh vegetable, fruit and cheese platters and a wide range of entrees, from seafood to chicken and beef.
Virginia's Jewel
Source: traveltips.usatoday.com
RELATED VIDEO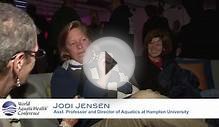 2012 WAHC Welcome Reception Dinner Cruise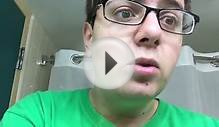 Hermit Crabs, Phone Dies In Ocean, Dinner Cruise in ...
Share this Post