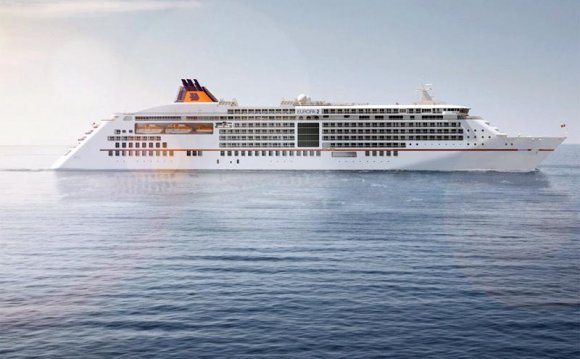 9/10
This is provided in five configurations and several price categories. It consists of all-outside-view suites: two Penthouse Grand Suites (Hapag and Lloyd) and 10 Penthouse Deluxe Suites (Bach, Beethoven, Brahms, Handel, Lehár, Haydn, Mozart, Schubert, Strauss, Wagner; each suite contains a large framed picture of the composer), 156 suites with private balcony, and 36 standard suites. There are two suites (with private balcony) for the disabled and eight suites with interconnecting doors – good for families.
Almost all suites have a private balcony with wide teak deck and lighting, and a smoked glass screen topped by a teak rail. The 12 suites overlooking the stern are among the most sought-after accommodation – six on each of two decks, each suite having a balcony with canvas 'ceiling' for shade and privacy.
General Information
Each suite has a wood floor entryway, a sleeping area with twin beds that can convert to a queen-size bed, and two bedside tables with lamps and two drawers. There is a separate lounge area with curtain divider and bird's-eye maple wood cabinetry and accenting with rounded edges. Facilities include a refrigerator/minibar (beer and soft drinks are supplied at no extra charge), writing/vanity desk, and couch with large table in a separate lounge area. An illuminated walk-in closet provides ample hanging space, six drawers, personal safe that can be opened with a credit card, umbrella, shoehorn, and clothes brush. European duvets are provided, as is a full-color free daily newspaper (there's a wide choice). Almost all suites have totally unobstructed views and excellent soundproofing. All passengers receive a practical shoulder travel bag, an insulated lunch bag, and leather keycard holder.
A Media4Cruises infotainment system includes 24 hours per day video and audio on-demand. The system includes a large flat-screen television and Internet connection via a wireless keyboard.
All suites have a 100 percent air-circulation system, illuminated walk-in closets, and a generous amount of hanging and storage space. Western European butlers and cabin stewardesses are employed (butlers for the 12 premium suites on Deck 10, cabin stewardesses for all other suites).
The white/gray/sea green marble-tiled bathrooms are very well designed, have light decor, and include two good-size toiletries cabinets. Each has a full bathtub plus an integral shower, retractable clothesline, and separate glass-fronted shower enclosure. Thick cotton bathrobes are provided, as are slippers and an array of personal amenities. Parents with babies get a video baby phone (camera via PDA with vibration alarm, and wireless access).
Penthouses (Deck 10)
There are two Penthouse Grand Suites, redesigned in 2011, and 10 Penthouse Deluxe Suites, refurbished in 2009, when electronically adjustable beds and Nespresso coffee machines were installed. These have a teakwood entrance hall, spacious living room with full-size dining table and four chairs, fully stocked drinks cabinet with refrigerator, complimentary bar set-up, laundry and ironing service, priority spa reservations, caviar or other canapés daily before dinner, hand-made chocolates, petit-fours, and other niceties. Balconies have teakwood decking, and white canvas ceiling shades. For the ultimate in exclusivity, the two Penthouse Grand Suites have even larger bathrooms (each with a private sauna and specially angled bathtubs and delightful heated floor), and extensive forward views from their prime, supremely quiet location, a large wraparound private balcony; larger walk-in closet (with a window), large flat-screen TVs, and Robbe and Berking silver Champagne goblets. Well-trained butlers provide the highest level of unobtrusive service.
Spa Suites
Four Spa Suites are located adjacent to the Futuresse Spa. These incorporate a large private teak-decked balcony; twin or queen-size bed; walk-in closet; dark wood cabinetry housing a refrigerator stocked with fruit juices and different mineral waters, and bar set-up. There's a flat-screen TV, and storage space including a jewelry drawer, with pull-around doors that can close off everything to view, a writing/ vanity desk, and floor-to-ceiling windows. Decor colors are warm reds, yellow, and gold. There is a large window between the living/sleeping area and the bathroom, which has warm Asian decor, underwater-lighted Jacuzzi bath, separate large shower enclosure (with rain shower), toilet and gold, thick-glass washbasin, hairdryer, and ample storage space. Special teas and other services are provided by spa personnel.
Suites for disabled guests (Deck 7). These spacious suites have one electronically operated bed with hydraulic elevator plus one regular bed, and a closet with drawers (this replaces the walk-in closet in all other suites). The bathroom has a roll-in shower area; all fittings are at the right height, and there are several grab handles, plus an emergency call-for-help button. Wheelchair-accessible public toilets are provided on the main restaurant/entertainment deck.
selfmade!
blogging near philadelphia
blogging over 50
blog questions to ask
creativity now
what percentage of billionaires are self made
blog inside closet
blog biz bootcamp reviews
difference between blogging and affiliate marketing
creative tonies
selfmade co.
creation fest
our greatest pains are selfmade
creative under construction page
self made lil yachty
selfmade baor
bringing creativity into the classroom
creative on purpose
best selfmade deo with essential oils
danniel selfmade
selfmade softbox
creativity unleashing the forces within
self made man amazon
creation versus chaos
blog into website
is batman selfmade
selfmade entrepreneurs299
self made maids three stooges
john born mr selfmade
psychology behind blogging
near blog
rick ross self made 2
selfmade object
creation activities
blogging jobs from home
blogging through mobile
bryson tiller self-made lyrics
blueberry muffins made with self rising flour
creation thru imagination
creativity x kipling
creative like synonyms
creativity with mrs b
maybach music group self made vol 1 zip
22 cal auto selfmade
self made co
creation painting
blog her
self made gift ideas
cerberus self made hell
selfmade object
creativity among the youth
creation and annihilation operators
creation at the creation
self made gifts for girlfriend
creativity towards sustainable
Source: www.telegraph.co.uk
RELATED VIDEO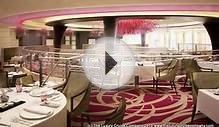 Europa 2 Luxury Cruise Ship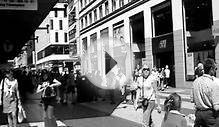 cruise ship europa [HQ]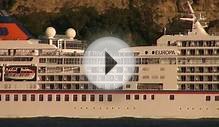 Europa cruise ship in Lisbon - Hapag-Lloyd
Share this Post