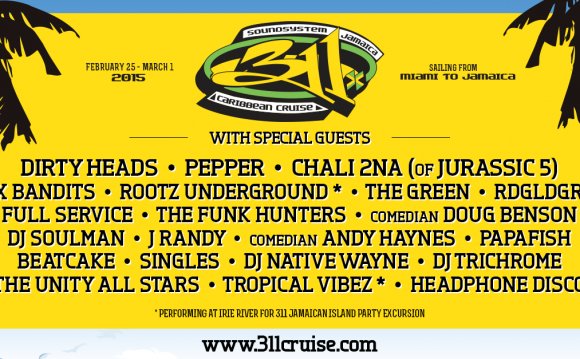 For nearly two-and-a-half decades 311 has delivered a high-energy, rock-rap-reggae fusion to audiences around the globe. And after all those years, it turns out the Omaha natives have grown too adventurous to keep their concerts anchored to land. As a result, the band has announced their 311 Caribbean Cruise IV, a four-night trip from Miami to Ocho Rios, Jamaica aboard Norwegian Cruise Line's ship Norwegian Pearl from February 25 to March 1, 2015.
To make this voyage more unique than previous trips to Turks & Caicos or Great Stirrup Cay, 311 will perform three shows each being a different set with one featuring 1999's hit album Soundsystem in its entirety. According to the band, this is the first time they'll have ever performed the album live from start to finish.
311 will also perform songs from the eleventh and newest album, Stereolithic, which was released earlier this year.
Supporting acts include The Dirty Heads, Pepper and a full line up of soon-to-be-announced DJs and comedians.
Speaking to Radio.com from a tour stop in Columbus, Ohio, Nick Hexum explained how the latest album was their most collaborative effort yet. The frontman also answered a few questions about touring, their love of ocean cruises and coming to grips with having soundtracked many of their fans' lives.
Radio.com: Having toured Stereolithic for a few dates, have you noticed a fan favorite?
Nick Hexum: When we finish the song "Friday Afternoon, " the response is thunderous. That one knocks 'em dead because it has that big crazy dueling classical guitar shred fest and it ends in a huge finale so that one's a lot of fun to play. It got into some new territory that we hadn't been in before. It's like four different songs in one. That's an exciting feat when you can make that work.
P-Nut commented that the album was "family friendly." Any idea what he meant?
I suppose the fact that four out of five band members and our producer all have young children. It has to be somewhat of an influence. I know that every time I get in the car my kids are like "daddy's song, daddy's song!" So it definitely appeals to all ages.
So, your girls are almost old enough to figure out what daddy does for a living.
It was super cute. They came to see our show in Phoenix and afterwards our younger daughter Maxine was like, "Daddy you're gonna get in a car with us now and not go on the bus." I had to say no I'm sorry I have to go onto the bus to go on to the next city because they were staying to hang out with relatives so it was tough to leave.
How is this album more collaborative than previous releases?
When we had to work out an instrumental, I would summon the lyrical team, which is me and S.A., and now P-Nut and Scotch, our bassist and producer. Certain things would come out of that four—way writing session that we wouldn't have come up with any individual. We would just talk everything out like "5 of Everything" or "Existential Hero"… a lot of them were just talked out by the group.
Does it ever feel awkward singing lyrics that were written by someone else?
There's been times when I felt stumped, when I didn't know what to write over a particular song and then Scotch (Scott Ralston) would come in and channel me because he's been working with our band for over 20 years. He would basically say, 'if I were you this is what I would do here, ' and then he would sound like me. He's channeled me, it's crazy. Before Scotch, more songs would hit the cutting room floor because we couldn't figure out what to do with them. But Scott just got in there, dusted them off all these gems that we had forgotten about. But yeah, I'm up for singing stuff that other people wrote because everybody has good ideas.
Related: Nick Hexum On Going Solo & Trying Dubstep
Is there a meaning behind the twin monoliths on the album cover?
Well, I think it's a big album and monolithic means huge so Stereolithic must mean twice as huge. And also stereo, it evokes music. We have two ears and everything we hear we hear in stereo, even when we're listening in 5.1 surround we really only have two ears to hear it with so everything's really stereo. So I guess it just means big music to me.
Source: radio.com
RELATED VIDEO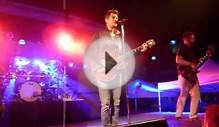 Paradise - 311 (311 Caribbean Cruise 2013)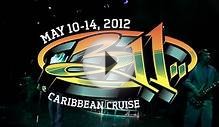 311 Caribbean Cruise 2012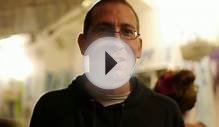 311 Caribbean Cruise 2013 Guestimonials
Share this Post