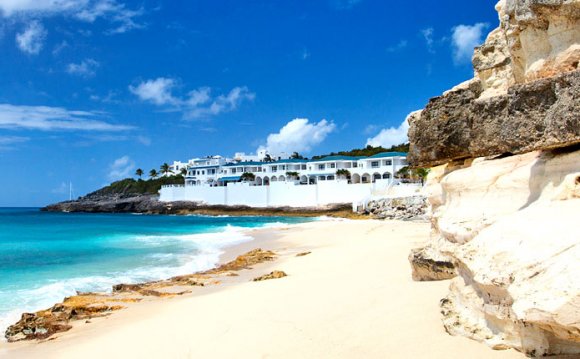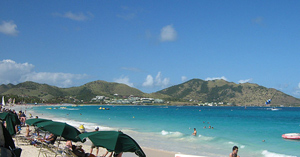 Editor's note: Carnival Victory is no longer sailing this itinerary, though Carnival still offers seven-night Eastern Caribbean cruises on other ships.
It became clear on Tuesday evening, given the scant line to debark the ship in San Juan, that my seven-night cruise to the Eastern Caribbean aboard Carnival Victory was less about the ports and more about the ship. After all, as several passengers mentioned, you barely have enough time in each of the three stops - five hours in San Juan, seven hours each in St. Thomas and St. Maarten - to get even the smallest taste of the essence of each place. Moreover, the cruise passenger congestion of these tremendously well-visited ports - at least in the area of the pier - is enough to completely alter the feel of the islands, creating a shopping mall vibe instead of something more organic. Not that we needed proof that this route was a popular itinerary, but proof came nonetheless with the sight of the same ships, Costa Magica, Mariner of the Seas, Norwegian Jewel and others, trailing or proceeding us at each dock. (St. Thomas, in fact, has a daily winter average of at least six vessels, which can total almost 20, 000 cruise passengers a day.)
The very nature of a cruise vacation - being dropped off with thousands of fellow cruisers in a "built-up" portion of a particular destination for six hours - can make you feel a bit touristy. That prospect had given me pause about taking a cruise in the first place, and to the Eastern Caribbean, one of the most congested cruise regions, in the second. With the paucity of time, it's much easier to simply book an excursion, stay in the "duty-free" designated zone, or just as commonly, stay onboard the ship. And with everything you need - restaurants, bars, beaches, shopping - right in proximity to the vessel, why venture out?
That said, it was possible - and this was the case with my stop in St. Thomas - to sense yourself breaking the threshold of experience. And for the self-admitted palest guy in any room, I was even asked twice if I lived in St. Thomas, a fitting sign that I was fitting in.
Why take the cruise?
Borrowing the words of Thoreau, "I went to the woods (cruise to the Caribbean) because I wished to live deliberately, to front only the essential facts of life (a Caribbean cruise), and see if I could not learn what it (a cruise to the Caribbean) had to teach, and not, when I came to die, discover that I had not lived."
Beyond just my first region-specific cruise, this was, in fact, my first cruise anywhere. So I selected accordingly: For a first-timer, Carnival is a safe choice: The price is reasonable, the food good to very good, and there are a lot of "fun" activities. The Eastern Caribbean is equally safe: The typical cruise stops are sufficiently built up so you won't feel too out of place, and the lack of culture shock will be comforting for first-timers. And if you don't like a port, the ship is usually in sight.
One of cruising's most well-established features is the allure of destination sampling. You get to stop in three popular ports (granted for only a few hours each), with the best case scenario being a decision to make a return trip to one or several ports, and the worst case, having those places become just another notch on the travel stick. You also get to spend three sea days relaxing aboard a ship that provides solid service and the ability to indulge in as many daily feedings as you want. So while my ambitions may not have been as idealistic as Thoreau's, I saw the cruise as a chance, not unlike any other type of travel, to acquire an experience. Because good or bad (or whatever value judgments you choose to assign), it's the experiences that helps to shape us ... no?
Nightlife, Beach and Exploration
I've already griped about my failure to get a solid defining sense of each island. And yet, between the three destinations, a single picture of the Eastern Caribbean did materialize. I got to touch on Caribbean nightlife in San Juan, spend a beach day in St. Maarten at Orient Beach, and explore St. Thomas during the afternoon by way of Safari Cab.
golf pro shop
gold pro 13
gold pro flat iron
gold since 2000
gold since 1971
gold since 1900
gold since 2008
gold science name
gold since
gold since 2005
gold since 2004
gold through the fire
gold through the trees
gold through the fire movie
gold through fire bible verse
gold through the fire bible
gold through airport security
gold through sgb
gold through emi
gold thru axle
thru in golf
gold price thru the years
buy gold thru bank
gold bond thru sbi
buy gold thru vanguard
gold pull thru earrings
drive thru gold coast
gold till death do us part lyrics
gold till death ring
gold till förtält
teal and gold
gold price till diwali 2020
gold rate till date
gold price till date
gold price till december 2020
gold to usd
gold to silver ratio
gold to coronado
gold to coronado crossword
gold to platinum 5e
gold to dollar
gold to silver ratio chart
gold to silver 5e
gold attracted towards
gold rush towards
gold asteroid coming towards earth
attitude towards gold
steps towards gold
perception towards gold loan
is gold attracted to anything
what element is gold attracted to
gold under armour cleats
gold under microscope
gold under the vatican
gold under armour shoes
gold under world trade center
gold under black light
gold under armour shirt
gold underneath twin towers
gold underneath the vatican
gold underneath world trade center
underneath gold
rose gold underneath hair
gold plating underneath
there is gold underneath a man's knees
Source: www.cruisecritic.com
RELATED VIDEO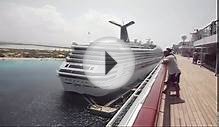 Carnival Eastern Caribbean Cruise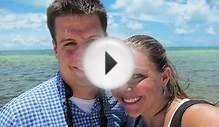 Carnival Freedom Eastern Caribbean Cruise - Part 1 ...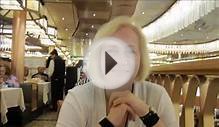 Carnival Cruise Eastern Caribbean Sept 2014
Share this Post