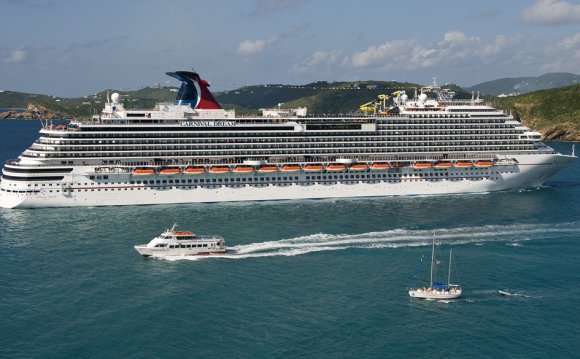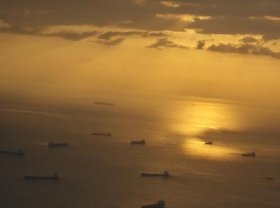 Boats in the Bay of Panama at sunset (Photo: Atardecer bahía de Panama image by MicMav from Fotolia.com )
Related Articles
Carnival cruise line offers two cruises that transit the Panama Canal - one from Tampa, Florida, to Los Angeles on the Carnival Inspiration; the other from Los Angeles to Tampa on the Carnival Paradise. Both itineraries are 14 days in duration and feature five ports of call in the Caribbean, Central America and the Pacific Coast of Mexico.
14-Day Panama Canal from Tampa, FL
Carnival's 14-Day Panama Canal cruise from Tampa, Florida, on Carnival's Inspiration, begins with a full day at sea on the way to Grand Cayman, the first port of call. On Grand Cayman, play a round of golf, take a Jeep tour of the island, encounter gentle stingrays at the Stingray City Sandbar or visit a town called Hell, which is known for its unusual and dramatic rock formations. After another full day cruising through the Caribbean Sea, you will reach the port of Cartagena in Colombia, where you can take a tour of the Villa-Babilla Reptile Sanctuary, the historic La Popa Monastery or the San Felipe Fortress. The following day is dedicated to the Panama Canal, crossing from the Atlantic to the Pacific and enjoying views of the lush rainforest that flanks the massive waterway.
After exiting the canal, the next destination is Puntarenas, which serves as a gateway to Costa Rica's forests, mountains and Mayan archeological sites. It takes two full days at sea to reach Acapulco in Mexico to see the famous cliff divers and experience the life of a lagoon on a kayaking, snorkeling, diving or speed boat excursion. The final destination on the way to Los Angeles, where the journey ends, is Cabo San Lucas, where Carnival offers more than 30 shore excursions.
14-Day Panama Canal from Los Angeles
Carnival's 14-Day Panama Canal from Los Angeles has the same itinerary as the cruise line's Panama Canal from Tampa cruise, but in reverse. From the port of Long Beach - just south of Los Angeles - it takes a full day at sea to reach Cabo San Lucas in Mexico. During the seven total days at sea and the day crossing the Panama Canal, passengers can make use of on-board facilities of the Carnival Paradise, which include a nine-hole mini-golf course, a twister water slide, a beauty salon and an adults-only retreat area.
Source: traveltips.usatoday.com
RELATED VIDEO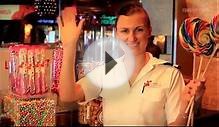 Carnival Imagination Panama Canal Cruise 2014 #11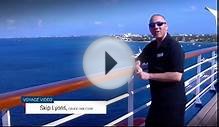 Carnival Imagination Panama Canal Cruise 2014 #5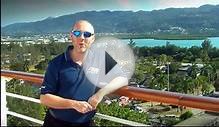 Carnival Imagination Panama Canal Cruise 2014 #6
Share this Post