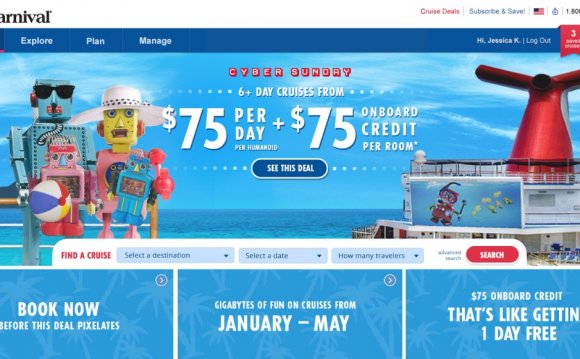 CRUISES FROM GALVESTON – the home port for Disney Cruise Lines, Royal Caribbean and Carnival!
If you're from Texas and looking for cruises from Galveston Texas, you're in luck because you are steps to a wonderful adventure on the seas to some of the world's most desired vacation spots in the world! All you need to do is select a cruise and Cruise Travel Outlet will give you the best value and most convenience for traveling to Caribbean, Mexico, and beyond. Since you won't need to fly to your cruise starting point, you'll already be saving a ton of money and the cruise festivities can begin as soon as you hop on ship! Cruise Travel Outlet has been in business for 20 years and our prices are the lowest guaranteed so let's find you wonderful cruises from Galveston today
Enjoy Cruises from Galveston Island – Texas' top historic destination! Guests on cruises from Galveston can enjoy 32 miles of relaxing beaches, great seafood, tropical scenery, superb restaurants, marvelous downtown shopping, breathtaking Victorian architecture, numerous antique stores, incredible art galleries, plus tons of attractions, entertainment venues and world-class sportfishing. See a listing of our cruises from Galveston by clicking the button below.
Parking
Rates
The below charges for parking apply to vehicles occupying a single standard car parking space (8.5 feet by 18 feet). Vehicles occupying two or more parking spaces, such as buses or large campers, will be charged double the below rates. All cruise passengers are guaranteed a parking space.
Discounted Pre-paid Parking
The Port of Galveston allows cruise passengers to reserve a parking spot when sailing out of Galveston. With the pre-paid parking program, the Port is offering discounted parking rates for spots in the Port of Galveston's official parking lots. Cruise passengers can secure a spot in advance through our online service and receive a discount of $5.
4-Day Cruise $45
5-Day Cruise $50
6-Day Cruise $60
7-Day Cruise $70
8-Day Cruise $75
10-Day Cruise $80
14-Day Cruise $100
Before enjoying your cruise from Galveston, Texas – enjoy these great spots:
Probably the most charming way to discover this historic city is by carriage. Take a carriage ride through the Victorian-era streets and let your driver take you back through history.
Spend a lazy day relaxing on the beach or fishing off the coast.
Discover the famed historic Strand District and have fun shopping in the city's more than 100 curio shops, outlets, antique stores, art galleries, and numerous museums and gardens.
Explore some of the most historic buildings in Texas – Victorian homes and businesses that have withstood hurricanes, fire and modern development.
Stop by the Grand Opera House, ranked as one of the nation's finest historic theaters.
Visit Moody Gardens, featuring a two-million-gallon aquarium, a 3D IMAX Theater, an IMAX Ridefilm, and a twelve-story tropical rain forest.
A Taste of Texas
There aren't many places where you can enjoy Gulf shrimp, Louisiana crawfish, Galveston Bay oysters, and soft-shell crabs while you watch the very ships that caught them at work. The seafood here is fresh and always delicious.
Source: www.cruisetraveloutlet.com
Share this Post