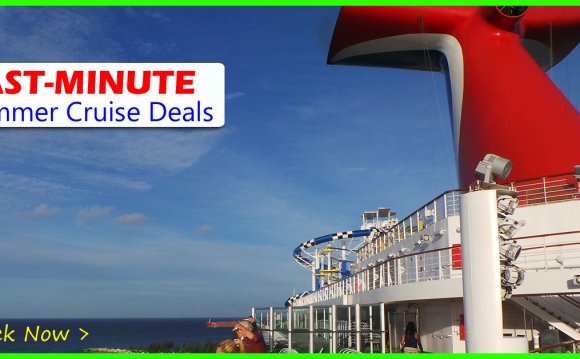 One memory stands out above all the rest from the first cruise my wife and I took for our 10-year anniversary. It wasn't the food. It wasn't the entertainment. And it wasn't the daily excursions to exotic locations in the Caribbean. It was the retired couple who were staying on the cruise for six months.
It turns out that the idea of retiring on a cruise ship is not new. In fact, U.S. News is a must. However, that can be tough because a luxury cruise to a premier destination can get quite pricey. Here are six tips to help you prevent this year's cruise vacation from getting financially out of hand:
1. Use a travel agent. You might think that adding a middleman to your cruise search will make it more expensive, but this is not always true. You may not need to pay a travel agent at all if they get commissions from wholesalers and hotels. Yes, this sometimes means that less-than-scrupulous travel agents will pressure you into paying for items you don't need in order to make more money. But a good travel agent won't do this. Since agents have access to deals that aren't available to the general public, they can often save you big money on a vacation of any sort – especially an all-inclusive deal like a cruise.
2. Book at the last minute. If your travel times and destinations are flexible, consider waiting until the last minute to book a cruise. As with airlines, cruise lines will offload unsold cabins on the cheap as they get closer to the departure date. After all, the ship will sail, regardless of whether it's 50 or 100 percent full. Since you can also save on booking airfare at the last minute, you may net huge savings with this tactic. However, before you book your cruise, be sure you can book a corresponding last-minute flight to your first port.
3. Go in the right month. As with any kind of vacation, cruises have on and off seasons, depending on the destination. Nearly all cruises will be more expensive during the summer months, when there are more vacationers – especially families – out and about. European cruises tend to be cheapest in the early spring and late fall, while Caribbean destinations are typically cheaper during hurricane season in the fall and through February (except for holiday weekends).
4. Look into added-value promotions. Many cruise lines offer value-added deals that might include hotel stays, discounted or free shore excursions, or included or discounted airfare. These promotions are easiest to get if you book way ahead of time – think months rather than weeks – though some are still available at the last minute. You may be able to find even more added-value promotions through a travel agent, since agents have access to promotions directly from cruise lines.
5. Check out bulk buyers. If you don't choose to work with a travel agent, consider checking out bulk buyers – cruise consolidators who buy blocks of cabins at deep discounts. Cruise consolidators can offer serious savings on cabins and other cruise-related fare. One caveat: airfare isn't usually included with the overall charge, so you'll need to see if the overall vacation package is actually cheaper by running a few comparisons.
6. Budget on board. You can do all the finagling for a good deal while booking your cruise that you want, but if you blow through your vacation budget on board, you're still spending too much money. You should definitely plan to enjoy yourself on board your cruise, but "plan" is the operative word here. Don't blindly swipe your credit cards for every spa trip, alcoholic beverage or tips. Before you depart, figure out exactly what's included with your cruise, and what you'll need to pay extra for. Then create a budget beforehand for extra expenses, and stick to it throughout your cruise.
Rob Berger is the founder of the popular personal finance blog, the Dough Roller best travel reward credit cards
Source: money.usnews.com
RELATED VIDEO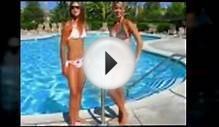 Last Minute Cruise Ideas
Last Minute Hotel Deals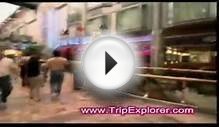 Best Cruises, Find cruise deals, cheap cruises and last ...
Share this Post