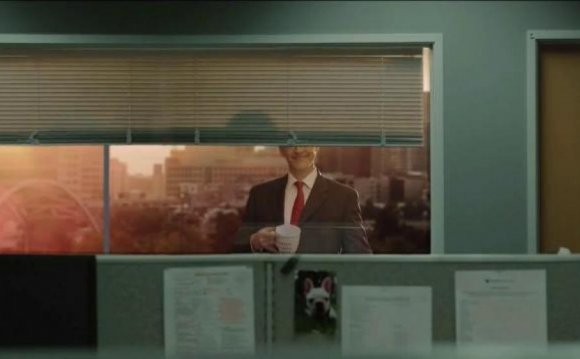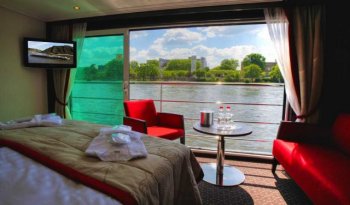 The History of Avalon
Group Voyagers had been a leader in escorted tours of Europe for more than 75 years — under well-known brands such as Globus, Cosmos and Brennan Vacations — but it was not until 2003 that the company launched Avalon Waterways and its fleet of royal-blue river cruisers.
The Avalon Waterways fleet expanded quite rapidly between 2008 and 2012, encompassing: Avalon Scenery (2008), Creativity (2009), Affinity (2009), Luminary (2010), Felicity (2010), Avalon Panorama (2011), Avalon Angkor (2012), Avalon Visionary (2012), and Avalon Vista (2012).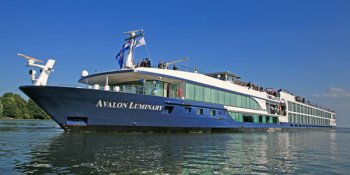 During those four years, there were also some ships that were retired to usher in a wave of newly-designed "Suite Ships" in 2011. Ships that have left Avalon's fleet, include Avalon Artistry (retired 2010), Avalon Imagery (retired 2012), Avalon Poetry (retired 2010), Avalon Tapestry (retired 2011) and Avalon Tranquility (retired 2012).
Avalon Artistry II and Avalon Expression made their debut in 2013 bringing the total number of these revolutionary vessels to five including Avalon Panorama, Avalon Vista and Avalon Visionary.
The momentum for Avalon's expansion has not slowed down. In 2014 three more vessels were added – Avalon Illumination, Avalon Impression and Avalon Poetry II.
And in 2015 Avalon Myanmar, Avalon Siem Reap, Avalon Tapestry II and Avalon Tranquility II entered the market.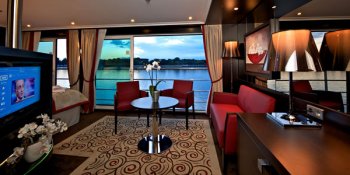 Plans for 2016 include the addition of Avalon Imagery II and Avalon Passion.
The Suite Ships
The first of Avalon's "Suite Ships, " Avalon Panorama, debuted in May 2011 and pioneered the use of two full decks featuring Panorama Suites with floor-to-ceiling windows that open to create unique Open Air Balconies. And while the line states that 100 cruisers could fit within the spacious, 200-square-foot Panorama Suite, we wouldn't recommend it. But let's not split hairs – these are still some of the most spacious river cruise ships out there.
The Avalon Onboard Experience
Each ship in the Avalon Waterways fleet offers big-ship amenities coupled with the intimacy of a river cruise. The line is also one of the few to offer multiple dining venues on many ships, and one of the first to allow guests to go online to pre-reserve tours, purchase optional excursions and pre-purchase drink and celebration packages using the MyAvalon web-based service.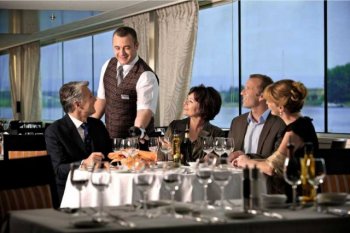 Onboard accommodations are comfortable and relaxing, with hotel-quality beds, satellite TV, bathrooms with full-sized showers, floor-to-ceiling sliding glass doors in most staterooms, and even some private balconies. Ships also have complimentary WiFi Internet access, an expansive sun deck and fitness equipment.
Each ship in the Avalon Waterways fleet features an intimate dining room, a relaxing Main Lounge with panoramic views, a reception and internet workstation area, and a small fitness center and hair salon. Up top, an expansive sun deck allows guests to stroll and enjoy the fresh air, or relax in a deck chair and take in the ever-changing scenery.
Onboard, complimentary regional wines, beer and soft drinks are offered during lunch and dinner.
Avalon Destinations and Itineraries
Avalon Waterways operates on the Rhine, Main, Danube, Mosel and Rhône rivers.
The company also offers French wine country cruises on the Saône and Rhône rivers, as well as Christmas-market cruises from late November through December. Theme cruises are also on offer. These voyages aim to enhance the overall river cruise experience by providing insight into the history and culture of the surrounding area.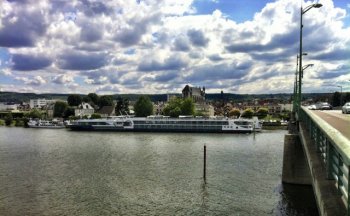 In more exotic destinations, Avalon Waterways offers cruises on two vessels in China (Century Legend and Century Paragon), both deployed on the Yangtze River by Century Cruises) and one in Egypt (Mayfair, cruising the Nile).
River cruises through Avalon Waterways are also available on the American Queen, which sails on the Mississippi River and in the Amazon aboard the Aria and the Amazon Discovery.
Though not exactly a river cruise, Avalon Waterways also offers itineraries on the Isabella II in the Galápagos Islands.
Questions about Avalon Waterways? Please ask in the comments box below.
Avalon Waterways – Chartered Ships
Amazon Discovery (Amazon River)
Aria (Amazon River)
Sonesta (Nile River)
Isabella II (Galápagos Islands)
Source: www.rivercruiseadvisor.com
RELATED VIDEO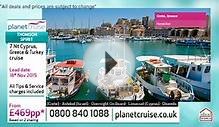 Featuring Star Clippers, Cunard and Avalon River Cruise ...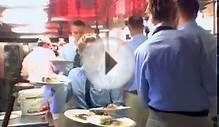 Avalon Waterways River Cruises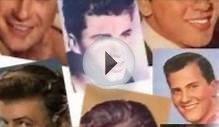 Cruise Line History: SS CATALINA and SS AVALON – The big ...
Share this Post