Discover top cruise destinations on one of 14 Norwegian (NCL) ships
Onboard
Norwegian Cruise Line offers a hybrid cruising experience, mixing traditional elements with innovative features, amenities and ambience. Decor is colorful, fun and occasionally loud, especially on newer ships. The dress code is flexible and very casual. It's not unusual to see T-shirt-clad passengers dining among their more dressed up shipmates. (Tuxedos are rare.)
All Norwegian ships have multiple dining venues, ranging from French bistros to steakhouses and sushi bars. Room service is available around the clock. Specialty dining generally comes with a $10 to $25 cover charge and/or a la carte menus ranging from $8 to $25. All specialty dining venues require reservations. Another don't-miss is Norwegian's signature Chocoholic's Buffet, held once per cruise on each ship. It's a magnificent sight to behold.
In addition to eateries, the ships also have multiple bars and lounges. Norwegian is serious about entertainment, and offers exuberant musical productions (including Broadway and off-Broadway shows), comedy from Second City, live bands, lounge singers, piano bars and D.J.'s in the discos. The casinos are a good size and offer the expected games. The requisite libraries, game rooms, shuffleboard, Ping-Pong, art auctions, perfume seminars, gaming lessons and port talks are available every day. Steiner-run Mandara Spas offer luxe treatments at luxe prices, with teeth whitening and acupuncture sessions, as well as Botox by visiting onboard doctors. All have fitness centers.
Well-trained counselors staff the children's programs; age-appropriate offerings range from parties and video arcades to kid-friendly learning sessions. The Guppies program offers sensory-based interaction for parents with children six months to three years. There are teen centers, discos and kids' pools, too. The newer ships in the NCL fleet are particularly welcoming to children, and although standard cabins run substantially smaller - at an average of 160 square feet - than those on other new vessels, Norwegian does boast a large number of adjoining cabins and family-centric suites.
Miami-based Norwegian Cruise Line (Norwegian or NCL) is notable for revolutionizing the cruise experience via its "Freestyle Cruising" philosophy. Eschewing traditional cruise line stuffiness - in dress codes, dining options and even entertainment offerings - Norwegian has inspired other lines to copy its more successful "freestyle" concepts. Norwegian has also carved itself a niche in the homeland cruising specialty, featuring departures from a number of continental U.S. homeports that include New York, Seattle, New Orleans, Boston and Tampa, among others.
Aiming to operate the cruise industry's youngest fleet, the line is currently focused on ridding itself of pre-Freestyle-designed ships. As such, Norwegian Dream sailed its last cruise with Norwegian on October 26, 2008, and Norwegian Majesty left the fleet for Cyprus-based Louis Cruise Lines in 2009. The line did reverse its plans in one instance: Pride of Aloha, which finished its Hawaiian itineraries in spring 2008, has stayed on with the cruise line and now sails under its original name, Norwegian Sky.
On its newest ships, Norwegian Cruise Line offers a number of amenities - like luxury villas, martini and Champagne bars, interconnecting cabins, onboard bowling alleys and electronic restaurant reservation systems - that are reminiscent of land-based resorts. Another distinction is NCL's revolutionary (for mass-market cruising) disembarkation policy, which is so relaxed that it is more resort-like than cruise-like. Norwegian Epic, part of the embattled F3 project, debuted in June 2010, and took freestyle cruising to the next level.
The first of its Breakaway Class vessels - Norwegian Breakaway - launched in April 2013; sister ship Norwegian Getaway launched in January 2014. Norwegian has two more new-builds on the docket as part of the "Project Breakaway" initiative. The 163, 000-ton, 4, 200-passenger Escape and Bliss will debut in October 2015 and March 2017, respectively.
In addition, Norwegian Cruise Line is the only cruise line to offer year-round Hawaiian itineraries. At present, the NCL America fleet, which formerly consisted of three ships, has been significantly downsized; only Pride of America remains in Hawaii.
Norwegian Cruise Line is also known as an aggressive discounter, and past initiatives have included $99 kids' fares, cruises for $25 a night before taxes, and complimentary onboard credit.
Starting with one ship in 1966, Norwegian Cruise Line was first established by Oslo-based Klosters Rederi A/S, one of Norway's oldest and most respected shipping firms. Its first ship (M/S Sunward) repositioned from Europe to the then-obscure Port of Miami for Caribbean cruising. The line added four more vessels by 1971 and the former S/S France (which was renamed the Norway) in 1979, and NCL was on its way to becoming an industry leader and one of the largest cruise companies in the world.
Malaysia-based Genting Hong Kong (then Star Cruises) acquired Norwegian in 2000. As a result of the investment by Star Cruises, the largest Asian-based cruise line, NCL underwent an unprecedented growth spurt that resulted in the introduction of ships specifically designed to carry out its Freestyle innovations. To date, the line has launched eight brand-new ships since 2001.
In 2007, Norwegian entered into another chapter when private equity firm Apollo Management agreed to become a 50 percent owner of the cruise line, sharing leadership with Genting Hong Kong. The cost for half the company? A mere $1 billion. In early 2008, TPG Capital, another private equity firm, acquired a 12.5 percent stake in the cruise line. Apollo now holds a 37.5 percent share.
Norwegian Cruise Line Fleet
Norwegian operates under two brands: Norwegian Cruise Line and NCL America. As ships that pre-dated Star Cruises' ownership are being pruned from the fleet, Norwegian Cruise Line is focusing efforts on its designed-for-Freestyle models. These include Norwegian Sun, Norwegian Star and Norwegian Dawn, which launched in 2001 and 2002. They also include even more design-forward vessels, such as Norwegian Jewel, Norwegian Jade, Norwegian Gem and Norwegian Pearl, which have debuted more recently. The oldest ship in the fleet is Norwegian Spirit, a 10-year-old vessel that debuted for Star Cruises as SuperStar Leo and was transferred to the Norwegian fleet in May 2004. The ship underwent a multi-million dollar overhaul and emerged downright sparkling. Other than Norwegian Spirit and Norwegian Sky (launched in 1999), the rest of Norwegian's fleet will be 21st-century - something about which the line is sure to brag.
The NCL America offshoot is now down to just one ship - Pride of America, which continues to sail year-round, Hawaii-based itineraries. Pride of Hawaii is now Norwegian Jade and Pride of Aloha re-launched as Norwegian Sky.
Norwegian built only one new ship in the F3 class - the 155, 873-ton, 4, 100-passenger Norwegian Epic - rather than the two it originally planned, due to contractual disputes. Epic debuted in June 2010, and has a radical setup, including curved staterooms, 128 solo cabins, innovative nightlife options, multi-purpose indoor and outdoor spaces, entertainment headlined by Blue Man Group, a massive water park and many other noteworthy features, including a whopping 21 dining venues, a squash court and the first true Ice Bar at sea.
Looking forward, Norwegian will build four "next generation" ships as part of Project Breakaway. The first ship debuted in April 2013 (Norwegian Breakaway). The second (Norwegian Getaway), launched in January 2014. Escape and Bliss are set to debut in October 2015 and March 2017, respectively. At 163, 000 gross tons and about 4, 200 passengers, Escape and Bliss will be the line's largest ships when completed.
Fellow Passengers
The crowd is diverse - primarily American - ranging in age from young families to older folks, and as well as a good many cruisers with disabilities. Norwegian has cultivated a broad appeal, which means its ships are oriented to both families and couples. They're appropriate for gay and lesbian travelers, too.
Source: www.cruisecritic.com
RELATED VIDEO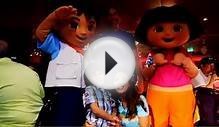 Norwegian Cruise Line - Norwegian Epic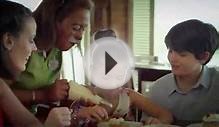 Norwegian Cruise Line YouTube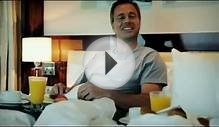 Norwegian Cruise Line - Dining
Share this Post