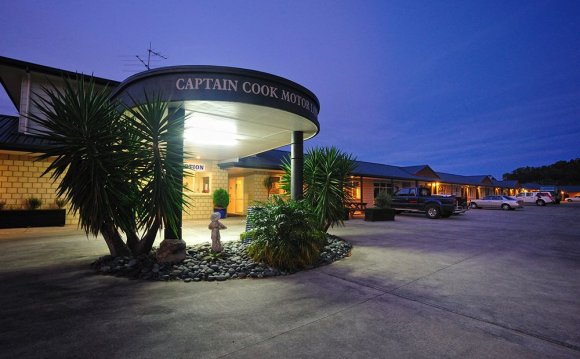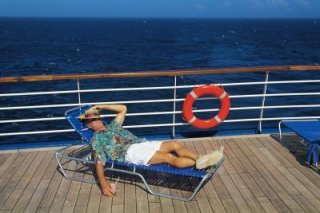 Cruise lines offer special rates for single travelers. (Photo: Comstock/Comstock/Getty Images )
Related Articles
If you're a single traveler looking for a deal on cruising, will will have to check cruise line websites daily to secure the best bargain. The cruise industry looks at a cabin with one person in it as "spoilage" - loss of half the room as well as half the cost of spa treatments, shore excursions and drinks. That's how most lines explain the single supplement, which is usually 50 to 100 percent price premium above the double-occupancy rate. Usually, options are limited for single travelers looking for a great deal at the last-minute.
Singles-Friendly Cruise Lines
European cruise lines more often will waive the single supplement than U.S.-based lines. Costa Cruises (costacruises.com), an Italian line, offers some supplement-free Mediterranean cruises in fall and winter months, and Orion Expeditions (orionexpeditions.com), a small-ship Australian line, has a select group of supplement-free cruises for the last half of the year. Hurtigruten (hurtigruten.us), a Norwegian cruise line, offers its journeys through northern Europe with a 10 percent singles supplement year-round. Luxury lines, such as Crystal (crystalcruises.com), Silversea (silversea.com), Seabourn (seabourn.com) and Voyages of Discovery (us.voyagesofdiscovery.com), are more likely to waive supplements or offer lower supplements than mainstream lines. Because single cruisers are growing in number, booking at the last minute generally won't get you the best deal.
Cabin-Sharing Programs
A few cruise lines offer room-sharing programs that match single travelers of the same gender in a room, allowing them to take advantage of the lower double-occupancy rate. Holland America Line's (hollandamerica.com) Single Partner's Program will match you with another single traveler; if no single cruiser of your gender books a cruise, you will get a regular room at the double-occupancy rate. Rooming with a stranger isn't always easy. Some organizations, such as Singles Travel International (singlestravelintl.com), will help you find a roommate and even enable you to communicate with that person before your cruise to see whether you are compatible. This arrangement is tougher to accomplish with last-minute bookings.
Norwegian Cruise Line's Single-Friendly Studios
Norwegian Cruise Line's (ncl.com) Epic ship, has offers single-friendly studio cabins. The rate for these rooms is lower, but they might not be for everybody. They're 100 square feet in size and are all inside cabins, with a window that looks inside at the busy corridor. These rooms often sell quickly, so last-minute cruises on this line in these studio cabins cannot be guaranteed.
Laws Regarding Last-Minute Cruising
U.S. Department of Homeland Security (dhs.gov) regulations as of 2011 require cruise lines to have a complete manifest of guests to them about four days before the cruise so that passports can be approved. That means "last minute" no longer means you can drive to the pier, book a cruise and walk onto a ship on the day of embarkation. Last minute now means five days to a week in advance. If you are cruising at the last minute, check out visa requirements for the countries on your itinerary; you won't be able to sail without the appropriate documents.
Source: traveltips.usatoday.com
RELATED VIDEO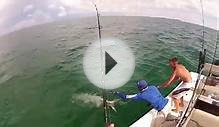 Last Minute Clutch Tarpon Tampa Bay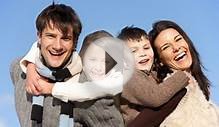 Last Minute Clinic Tampa | Brandon | Plant City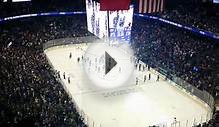 Tampa Bay Lightning vs. Montreal Canadiens - last minute ...
Share this Post