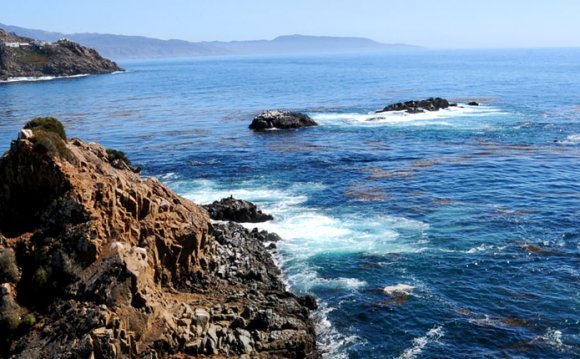 • 1999: 95 vessels – 162, 729 passengers
• 2000: 101 vessels – 186, 452 passengers
• 2001: 108 vessels – 220, 022 passengers
• 2002: 119 vessels – 307, 559 passengers
• 2003: 110 vessels – 274, 569 passengers
• 2004: 187 vessels – 519, 735 passengers
• 2005: 220 vessels – 611, 024 passengers
• 2006: 182 vessels – 526, 886 passengers
• 2007: 238 vessels – 810, 395 passengers
• 2008: 255 vessels – 921, 360 passengers
• 2009: 223 vessels – 842, 353 passengers
• 2010: 152 vessels – 514, 775 passengers (estimated)
• 2011: 103 vessels – 257, 458 passengers (estimated)
Source: Port of San Diego
In a major blow to San Diego's cruise ship business, Carnival Cruise Lines has announced that it will be pulling the last of its ships out of the area after April 2012 and relocating the 2, 500-passenger vessel to Australia.
The ship's departure will have a huge economic impact, depriving the region of roughly $54 million in spending, estimates the Port of San Diego. The 88, 500-ton Carnival Spirit typically makes 27 calls in San Diego each year, carrying more than 60, 000 passengers annually to destinations in the Mexican Riviera.
At its peak, in 2008, the Port of San Diego saw 255 ships dock at the Embarcadero, but that number is expected to fall to 103 this year. By 2013, the number of cruise ship calls could be as few as 76.
"Our decision to deploy the Carnival Spirit to Australia was based on the weaker relative financial performance for our San Diego program at present, " said Carnival spokesman Vance Gulliksen. "Only about 1.5 percent of Australians have ever taken a cruise, meaning that there is huge potential for growth."
The slumping economy and diminished interest in travel to Mexico because of continued violence there is clearly to blame for the plunge in San Diego's cruise business, which is expected to sink to its lowest level in a decade.
While an estimated 515, 000 passengers boarded and disembarked from ships in San Diego in 2010, just half that many are expected to do so this year.
Carnival has indicated it will consider basing another ship in San Diego in the future based on market conditions and "our very strong relationship with the Port of San Diego, " but it would not be pinned down on when that could happen. Last spring, Carnival relocated San Diego's only year-round ship, the Elation, to Mobile, Ala.
San Diego Port Marketing Director Rita Vandergaw acknowledged the economic toll Carnival's latest decision will have on the region. She pointed to a 2005 study conducted by the Port District, which found that each ship beginning and ending a cruise in San Diego contributed $2 million to the economy. About one-third of that is money spent by the cruise lines themselves on such things as labor, ship repairs, shore excursions, florists and provisions.
"The cruise lines have floating assets that they can deploy globally, and we have a very challenging economic situation in the state of California that is compounded by the situation in Mexico, " Vandergaw said. "We also have regulatory and environmental requirements that add significant costs to the cruise lines.
Source: www.sandiegouniontribune.com
RELATED VIDEO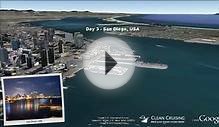 Carnival Elation video "2 nt Baja Mexico cruise" ex San Diego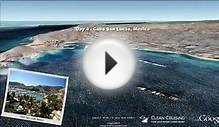 Carnival Spirit video "5 nt Baja Mexico Cruise" ex San Diego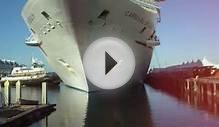 Carnival Cruise Ship Splendor is towed to San Diego
Share this Post