Depending on which dock your cruise ship comes into... There are three:
The 'Mole' on the Truman Waterfront. The Navy base (Typically used by Carnival Cruise Lines and currently, the 'Imagination' and the 'Fascination' Occasionally others.) - Access is restricted and requires passage through a security check point for all cruise passengers (Remember to carry your photo Identification . and ship's cruise card). This is the nearest mooring to Ft. Zack and transportation to downtown Mallory Square and the ONLY way off and back onto the mole is via Old Town Trolley / Conch Train / Bone Island Shuttle - All shuttles are provided by the city free of charge (on the face of it) to the passengers and will take you to Mallory Square, a great place to start your exploration. Return shuttles are also provided and as things begin to get busy, they will run every five or ten minutes back to the ship.
Pier 'B' (Typically Disney Cruises and Norwegian Cruise Lines) - Directly in front of the Westin
Mallory Square Pier (Typically Carnival Cruise Lines and currently the ' Liberty ' – Occasionally others.) - At Mallory Square
Excursions purchased on board:
Key West has many attractions and activities for you to enjoy. For most of them, you can purchase while on board the ship as 'excursions' If you elect to do this, read your tickets carefully. They will tell you were your excursion begins. (You wouldn't believe the number of people who find themselves scrambling to get BACK to the excursion start point because they overlooked the information on their ticket. For example, they may say either 'Pier' or ' Mallory Square '. 'Pier' means that the tour operator will gather your group on the pier near where you exit your ship. Look for people holding signs for your activity. ' Mallory Square ' means you must make your way to Mallory via a short walk from either Pier B or Mallory Square . If moored at the Mole, take the shuttle into Mallory Square .
TIP: Before your cruise, research the available excursion and see if you can't purchase them for a little less money on the Internet. In addition to saving the 30% commission the ticket booths charge, many companies will offer a discount for online booking. Also, the smaller companies can tailor an excursion to your interests and time limitations.
One of the most popular excursions in Key West is fishing. Keep an eye on the time the trips start and end. Captains are often very flexible in Key West and cater the trip according to your timeline and budget.
Key West itself:
Key West is approximately 3.5 miles wide by 1.5 miles measured north to south. If you do the math, you'll see that it works out to just about 8 square miles. Two thirds of the island is referred to as 'New Town' and comprises the eastern end of the island. The Historic District – ' Old Town ' is where you are likely to spend all of your time. This is where you'll find such things as the Hemingway House, The Southernmost Point, Mallory Square, The Truman Little White House and Lower Duval – Home to some of the world's most famous bars like Sloppy Joe's, Hog's Breath and Margaritaville. You'll also find, if you're a bit adventuresome, many places off Duval that are outstanding such as the Key West Bight (Harbor), Schooner Wharf Bar and some fine seafood restaurants.
The few hours that are allotted to you as a cruise ship passenger visiting Key West will only give you a slight taste of the island. Many previous passengers have discovered that they like Key West so much that they quickly plan to make Key West a vacation destination itself. The primary reason that most passengers have expressed for this is the mystical ' Key West ' feel. Part United States, part Caribbean Island . You'll likely find that those you have contact with whom live on the island whether that be bartenders, tour guides, servers and so many others are extremely friendly and helpful. Key West actually loves visitors and they realize that the financial life-blood of the island is you, the vacationer to Key West .
By the way... Key West, like the rest of the Florida Keys is not known as a 'beach destination' There is a good reason for this. As your ship approaches within six miles of Key West, it will pass through America's only living coral reef as well as being the world's third longest barrier reef. (The first is in Australia and the second is off Belize .) The barrier reef does it's job of protecting the Florida Keys from large ocean waves. There is no surfing in Key West because there is no surf. Without those big waves hitting the Keys, the mechanism required for creating sand naturally is missing. Most beaches in the Keys are man-made for this reason. They also tend to be rocky. If your ship is out-bound to Mexico or other destinations, it would be a good decision to save the beach time for better beaches than on Key West . Instead, explore the city!
Source: www.tripadvisor.com
RELATED VIDEO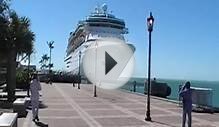 Key West Port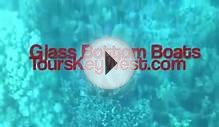 key west florida best cruise ship port call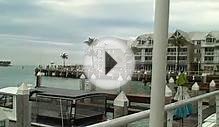 Carnival Cruise in Port at Key West
Share this Post