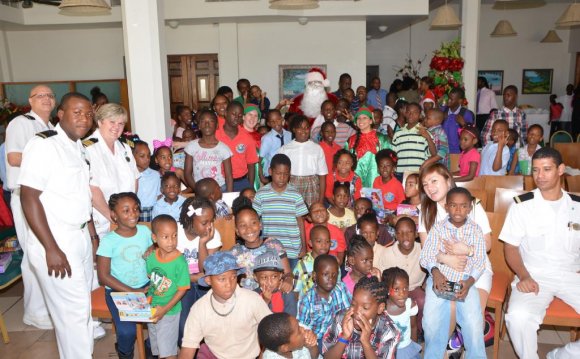 Norwegian Cruise Line is proud of its corporate giving programs which support organizations that help those in need.
The spirit of corporate giving is an important part of Norwegian's company culture - one that each and every Norwegian team member embraces. Collectively, team members have provided assistance and donated thousands of supplies to large-scale disasters such as Haiti's devastating earthquake, where supplies were delivered by Norwegian ships into neighboring areas to be brought into Haiti.
In addition, Norwegian often assists partners in port destinations by donating much needed supplies such as water, food, tarps, flashlights, batteries, blankets, diapers and baby food, as well as gifts for the holidays for those in need, and books for local libraries.
Camillus House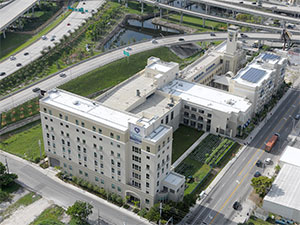 Norwegian Cruise Line Campus of Camillus HouseIn 2011, Norwegian made a $5 million commitment to Camillus House, an organization that provides humanitarian services to persons who are poor and homeless in Miami-Dade County, Florida. In recognition of Norwegian's pledge—the largest corporate contribution in its history—the charity named its new, 340-bed facility, "Norwegian Cruise Line Campus of Camillus House."
The Norwegian Cruise Line Campus services more than 3, 000 people in employment, social services and clinical treatment programs. These programs include an expansion of emergency housing and a residential treatment center for women and Spanish-speaking individuals.
Additionally, the Campus provides emergency, treatment and permanent housing beds, food, clothing, showers and overnight shelter, primary health care, residential and outpatient treatment for mental illness and addiction, employment training and job placement and a kennel for pets.
Miami and Sawgrass Florida Team members have formed hands-on engagement committees to further support the company's efforts with Camillus House. Team Members mentor those moving from shelters to assisted housing developments, conduct supply, gift, and monetary drives, cook for the shelters, and provide painting and landscaping services for the charity's various shelters and housing developments.
The Make-A-Wish Foundation®
Norwegian also works closely with the Make-A-Wish Foundation of America in helping to grant the wishes of children with life-threatening medical conditions.
Norwegian creates lifetime memories for each wish child whose dream is to visit one of the line's amazing destinations or experience all that the fleet has to offer. Norwegian tailors each child's experience based on their interests, which has included being an honorary "Captain for a day" and special behind the scenes tours, along with our award-winning children's programs.
Virlanie Foundation
In 2012, Norwegian Cruise Line signed an official Statement of Support with Virlanie Foundation and the Marco Polo Home Center, located in Makati City, Philippines. Virlanie Foundation, which houses the Marco Polo Center along with 12 other residential programs, provides care and a safe place for 52 children below the age of 12.
Norwegian strongly believes that a child's future begins with the present and that all children have the right to care, protection, and the ability to grow in a family-based environment. Over the years, the Marco Polo Home Center has raised seven individuals who now work aboard our ships and whose stories, we proudly feature in our monthly newsletters.
Norwegian has also implemented "Project Tulong, " a corporate matching program, and has recently donated $10, 000 in continued support to the foundation.
NORWEGIAN'S CRUISE DONATION PROGRAM
Norwegian Cruise Line is proud to support charities in their tireless efforts in communities around the world. The company donates more than 100 cruises a year to non-profit organizations that have a broad, community-wide appeal in the areas of health and welfare, children's issues, arts and culture and civic programs.
Eligibility
Norwegian regularly donates to local and national 501(c)(3) charity organizations which benefit the community at large.
Source: www.ncl.com
RELATED VIDEO
Undercover Boss - Season 2, Episode 12 - Norwegian Cruise Line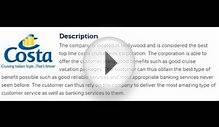 Costa Cruise Lines Corporate Office Contact Information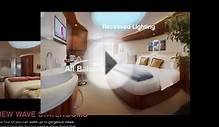 Norwegian Cruise Lines
Share this Post