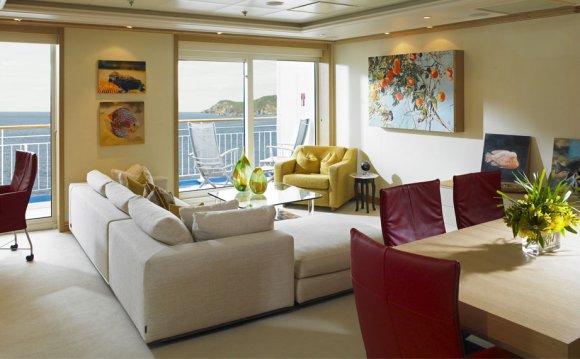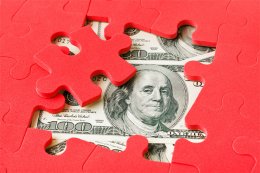 You have probably heard the term "all-inclusive" applied to cruises. Sure, a voyage at sea is one of the best values around because all major expenses (lodging, meals, snacks, activities and entertainment) are included. However, there are some items - mostly of a personal or optional nature - that are out-of-pocket expenses. And those extra purchases can quickly run up your bill on a supposedly "all-inclusive" cruise.
Cruise lines are tempting travelers to come onboard with their ships' expansive spas, diverse specialty dining options and concept bars and lounges. But if you want a massage, a fruity cocktail or dinner outside the main dining room, you'll need to hand over your cruise card and pay up at the end of the trip. You'll be paying extra, too, for onshore adventures arranged through the ship, Internet usage and souvenirs bought in onboard boutiques. And when you're on vacation and hoping to live it up a little, it's hard to say no to that formal night photo or snorkeling excursion.
Plus, as cruise ships grow bigger and more Vegas-like - with a jaw-dropping array of attractions and high-tech amenities - many lines are slowly moving toward a more resort-like fare structure, in which passengers pay a low upfront price and then pick and choose which experiences to purchase a la carte onboard. These days, "all-inclusive" is a term that really only applies to a handful of high-priced luxury cruises.
If you want the full cruise experience, you'll need to set aside some cash to cover these extra expenditures, or make a vacation budget and stick to it. To make sure the incidentals don't break the bank for you, here are 10 things that will cost you extra onboard - and how to find discounts and savings.
1. Shore Excursions
What You'll Pay: Cruise lines sell shore excursions - guided tours and experiences in the various ports of call - but they do inflate prices above what the actual tour operators charge. You can find details and pricing in the line's shore tour booklet, on its website or at the shore excursions desk onboard. Prices for these excursions range from about $25 for a quick city and shopping tour to more than $300 for some all-day tours, overland programs including meals and snacks, and such over-the-top offerings as helicopter flightseeing and hot-air ballooning. Most tours are priced somewhere between $50 and $175, depending on length and activities involved.
Savings Tip: While you may wish to sign up for some of the ship's tours (particularly if you're not familiar with the port and do not speak the language), you also have the option to tour independently at a fraction of the cost - or even for free, if you go on a self-guided walking tour. Before setting sail, visit the websites of your ports' tourist boards or Cruise Critic's Ports section to get ideas on things to see and how to get around on your own in port. Online travel guides and apps can also help you plan your time ashore. On request, tourist boards will send out free planners with maps, calendars of events and attraction brochures. Local festivals and craft displays can be sources of good, free entertainment. Parks, beaches and art galleries are other free or nominal-charge attractions to check out. Or perhaps you prefer to simply wander through town, browsing in shops and stopping for a coffee or snack. If you decide to hire a car and driver to give you a private tour (generally less expensive than the shipboard excursions, especially if you have a group) or just to take you to the center of town, always agree on the price (and, in the case of a tour, which specific points of interest will be covered) before you get into the car. And if you do want an organized tour, research the pros and cons of booking independently (either directly with a tour operator or through third-party shore excursion seller) or hiring a private guide versus taking the ship's tours; you might save a few dollars that way.
2. Alternative Dining
What You'll Pay: Cruise ships are getting ever sneakier in finding new ways to charge passengers for food. All ships will offer free dining, of course - typically meals in the ship's main dining room and buffet venue, as well as room service. Yet new and upgraded ships are sporting more and more extra-fee venues - everything from casual, family-style Italian to exclusive Chef's Tables and restaurants designed by celebrity chefs. Most alternative restaurants charge in the $15 to $45 range, but a Chef's Table experience or wine-paired meal could be upwards of $100 per passenger. In addition to these specialty venues, cruise travelers are tempted to part with their dollars for specialty desserts (ice cream, gelato, cupcakes and other fancy pastries), special dishes in the main dining room (such as high-quality cuts of steak and whole lobsters), room service in the middle of the night, dinner theater, pizza delivery and even pub grub. Many European lines charge a la carte prices in their alternative venues.
Source: www.cruisecritic.com
RELATED VIDEO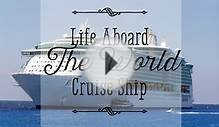 World Cruise Ship Costs: Apartment Prices and Amenities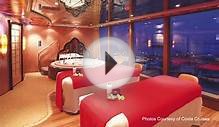 Cruise Ship Spa Tips - Prices & Deals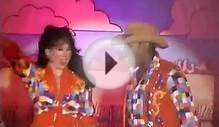 Happi Price Cruise Ship Reel
Share this Post