R.M.S.
Titanic
"Rusticles" coat the railing of the sunken R.M.S. Titanic (file picture), which sank in the North Atlantic during the ship's maiden voyage from Southampton, U.K., to New York City on April 15, 1912.
More than 1, 500 people died in the disaster, largely because the White Star cruise line outfitted the ship with only enough lifeboats for about half the people aboard.
"That was extremely ill advisable, " said Maxtone-Graham, author of the new book Titanic Tragedy: A New Look at the Lost Liner, due in March.
To make matters worse, no lifeboat drill involving passengers was performed before the Titanic set out, and many of the oars in the available lifeboats were so new that they were still tied with twine.
"When people got in the boat that night, some of them had a hard time getting the oars rigged, " said Maxtone-Graham.
As a result of the Titanic disaster, modern cruise liners now must carry enough lifeboats for all of the passengers on board.
Many observers and survivors of the Costa Concordia have compared that accident to that of the Titanic. Some of those comparisons are justified, said National Geographic Explorer-in-Residence Robert Ballard, who discovered the wreck of the Titanic in 1985.
Source: news.nationalgeographic.com
RELATED VIDEO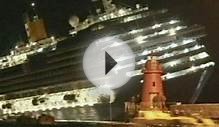 Survivor Of Cruise Ship Wreck Tells Her Story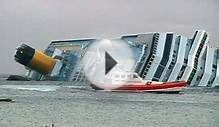 Cruise Ship Wreck: New Audio Recordings Surface
Cruise Ship Wreck: Who Is Mystery Woman?
Share this Post