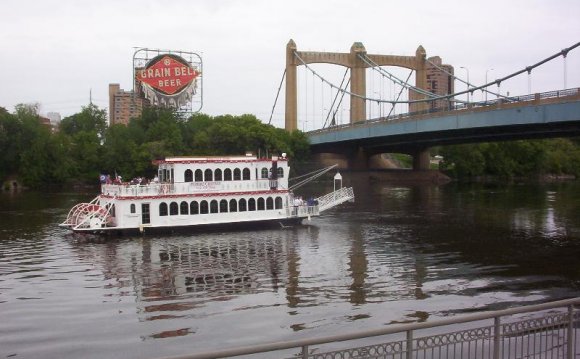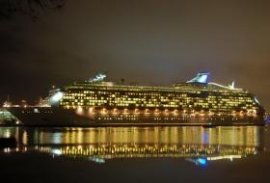 A Lake Minnetonka dinner cruise is the prefect venue for romance, sightseeing or just pure fun. The popular sunset sailing allows you to take in stunning views as you nosh on culinary masterpieces while touring the "Land of 10, 000 Lakes."
Lake Minnetonka is a popular resort destination near Minneapolis, Minnesota. It draws scores of tourists, as well as locals to its waters each year. While residents, who live along the lake's 125 miles of shoreline, typically cruise the waters in private vessels, visitors get their fill of the pristine waterway courtesy of three cruise companies that offer sightseeing and dinner sailings.
Paradise Charter Cruises
Paradise Charter Cruises offers outstanding sightseeing cruises and private sailings on Lake Minnetonka and the Mississippi River. However, it is the company's nightly dinner cruise that attracts its largest crowds.
Paradise Charter Cruises sail three luxurious yachts that can accommodate groups of 10 to 100 passengers. The sleek vessels are climate controlled and professionally decorated. In addition, they feature spacious sun decks where cruisers can dine under the stars.
The dinner cruises depart from the ports of Excelsior or Wayzata at 6:30 p.m. and sail past historic cottages and million-dollar mansions that dot Lake Minnetonka's shoreline. However, the amazing sights are only part of this spectacular voyage. Paradise Charter Cruises is known for its sumptuous five-star dinner menu, which includes mouthwatering selections such as:
Carved Beef Tenderloin with Portabella Bordelaise Sauce
Minnesota Wild Rice Stuffed Chicken Breast
Lemon Rosemary Chicken Breast
Rubbed Salmon Filet and Yukon Gold Potatoes Seasoned with Garlic and Dill
The dinner entrees also come with salad, homemade corn bread muffins and chocolate dipped strawberries.
If you are sailing with a large group to celebrate birthdays, family reunions, weddings, anniversaries or corporate events, then you might consider booking a private dinner cruise, whereby the company allows you to rent out the entire vessel or reserve a large group of tables on a public cruise to accommodate your party.
Sea Note Cruises
Sea Note Cruises claims to sail the most luxurious yachts on Lake Minnetonka. The stunning vessels feature a gigantic main salon and bar surrounded with floor-to-ceiling windows providing a panoramic view of the lake. The private yachts can be chartered for weddings, teambuilding events, or family functions. The charters include dinner packages that feature gourmet menu selections, including:
Whole Cold Salmon or Oven Poached Salmon with Cucumber Dill Sauce
Barbeque Baby Back Pork Ribs
Mediterranean Chicken
Chicken Marsala with Caramelized Onions and Mushrooms
Champagne Chicken
Cabernet Beef Tips with Roasted Red Potatoes
Parmesan Encrusted Walleye with Fresh Spinach and Tomato in a White Wine Sauce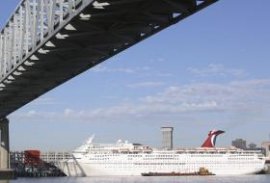 All entrees come with salad, roasted vegetables and Key Lime Pie.
Since Sea Note Cruises specialize in private charters, you are allowed the freedom to select departure times and routes, plus you can customize the dinner menu to meet your party's preferences. What's more, the company works with a professional chef employed by a local Hyatt Hotel and can personalize dinner selections to meet special dietary when needed.
BayView Charter Cruises and Queen of Excelsior Cruises
BayView Charter Cruises operates a fleet of six cruising yachts with full amenities, including catering and professional staff. In addition, it also offers nightly public cruises that can accommodate up to 500 passengers. The latter is a hit with tourist and locals alike who want to experience a unique Lake Minnetonka dinner cruise.
The company's Queen of Excelsior dinner cruises are fun-filled theme sailings which feature different dinner selections each night of the week. Some of the most popular include:
Wednesday: Pizza Buffet Dinner Cruise
Thursday: Hawaiian Luau Dinner Cruise
Friday: Taco Bar Dinner Cruise
Saturday: Luxury Sunset Dinner Cruise
In addition to the exceptional menu options available on each dinner cruise, passengers are treated to live music, games, and dancing. The company prides itself on its fun and festive dinner cruises and uses Lake Minnetonka's stunning waters as its party headquarters.
Tips for Booking a Cruise
All three of the aforementioned companies operate seasonally, from May through October. Advance reservations are required for private dinner charters and highly recommended for the nightly public dinner cruises. June, July and August make up the high season for Lake Minnetonka dinner cruises, so it is a good idea to plan ahead, if you want to dine and sail on a specific night. Spots sell out quickly at the height of the summer season; however, May and October generally allow for more flexibility. Still, it doesn't hurt to reserve in advance, especially if you are traveling with a large group of 10 or more people.
outdoor lounge sets
porcelain tiles outdoor
what is branding in business
soho outdoor dining
how to sell business gta 5
how to make business plans
group communication
coworking space canterbury
coworking space in bengaluru
communication training
what is h1 in business
why is communication important
christmas tshirt
how to start a personal shopping business
stylish backpacks for women
coworking or co working
the law society gazette
xmas lights outdoor
Source: cruises.lovetoknow.com
Share this Post