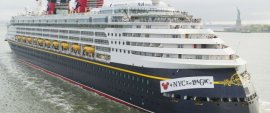 Mayor Michael R. Bloomberg today announced that Disney Cruise Line will be calling New York City its newest homeport. Beginning in May 2012, the Disney Magic will sail 20 cruises from the Manhattan Cruise Terminal, with destinations that include the Bahamas and Canada. The ship calls will bring an estimated 45, 000 additional embarking passengers into New York City, resulting in an estimated $11 million in direct spending. The cruise ship industry continues to play an increasingly important role in New York City's tourism industry and overall economy – cruise passengers and crew spent approximately $144 million while ashore in the City last year, contributing to the record-breaking 48.7 million visitors who visited New York City in 2010. Disney is the sixth major cruise line to make New York City its homeport, joining Carnival Cruise Line, Norwegian Cruise Line, and Holland America at the Manhattan Cruise Terminal, along with Cunard and Princess at the Brooklyn Cruise Terminal.
"Disney joining the City's roster of cruise operators further cements our standing as a top cruise destination and will help us to exceed the record breaking tourism numbers that are critical to supporting the City's economy, " said Mayor Bloomberg. "Our efforts to keep the City's tourism industry growing is one of the reasons New York City is emerging from the national recession faster than the rest of the country. Disney's commitment will help increase the $31 billion spent last year by out-of-town visitors, which supported hundreds of thousands of jobs in our restaurants, shops, hotels, and cultural institutions."
"We are thrilled that Disney will start making calls in New York City, " said New York City Economic Development Corporation President Seth W. Pinsky. "The cruise industry already generates hundreds of millions of dollars in direct spending, supporting the City's economy, local businesses and related jobs. The addition of Disney solidifies New York City's place as one of the top cruise destinations in the world and will further increase the local economic impact of this important industry."
"New York City continues to demonstrate its role as a premier port for the country's cruise market, and we thank Disney Cruise Line for making New York City its newest homeport, " said George Fertitta CEO of NYC & Company, New York City's marketing and tourism arm. "By Disney Cruise Line calling on New York City, it will allow us to encourage more pre- and post-cruise travel and expand our reach to the family travel market, as we work to grow that number beyond the 14.1 million family visitors we welcomed in 2010."
"In 2012, we're making it easier than ever for families to enjoy a Disney Cruise Line vacation by offering cruises from a variety of regional homeports, " said Disney Cruise Line President Karl Holz. "Guests can now enjoy a magical, one-of-a-kind Disney cruise experience with the convenience of departures from their own backyard."
New York City ranks among the nation's top ten cruise ports due its dining, shopping, entertainment, cultural and lodging options. Tourism is the fifth-largest industry in New York City supporting nearly 320, 000 jobs across the City's five boroughs. The City remains on track to meet the Mayor's goal of attracting 50 million visitors annually by 2012.
The New York City Economic Development Corporation, which manages both the Manhattan and Brooklyn Cruise Terminals, recently announced the results of the 2010 Economic Impact Study of cruise passenger and crew spending in New York City. The study showed that cruise passengers and crew spent an estimated $144.6 million in New York City in 2010, far exceeding the $93.8 million spent in 2009. Embarking passengers were the largest spenders at $117.9 million, followed by crew spending at $21.5 million and transit passenger spending at $5.2 million. Passengers with pre- or post-cruise overnight stays had the highest average spending per passenger at $437 during a two-night stay. Only 21 percent of cruise passengers resided in the tri-state area.
Cruise passenger arrivals in New York City were also significantly higher in 2010 compared to 2009. In 2009, there were 445, 718 combined embarking and transit passengers and 181 ship calls. These numbers jumped to 582, 979 combined embarking and transit passengers and 241 ship calls in 2010. The Economic Development Corporation currently projects this upward trend to continue in 2011 with an expected 264 ship calls and 645, 000 passengers.
The 2012 New York City Disney cruise schedule is comprised of a total of twenty cruises including eight eight-night cruises to the Bahamas, nine five-night cruises along the New England coast to Canada, plus three two-night cruises that will give a sampling of the Disney Cruise Line experience over a weekend at sea.
The Bahamas cruises will include a day at Disney's private island, Castaway Cay; Nassau, Bahamas; and a stop at Port Canaveral, Fla. As part of this itinerary, each guest will receive a one-day Walt Disney World Park Hopper ticket and roundtrip transportation between their Disney ship and the resort. The five-night cruises up the New England coast will call at Halifax, Nova Scotia, and Saint John, New Brunswick.
The Disney Magic can accommodate 2, 700 passengers with 10 expansive decks, a total length of 964 feet, and a maximum width of 106 feet. More than 950 cast and crew members will be on board the ship.
Source: www.nycruise.com
RELATED VIDEO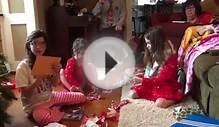 Girls open the Disney Cruise gift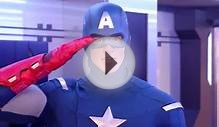 Give the Gift: 12 Days of Disney Cruise Line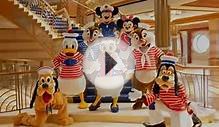 Get a $1000 Disney Cruise Gift Card Free!
Share this Post