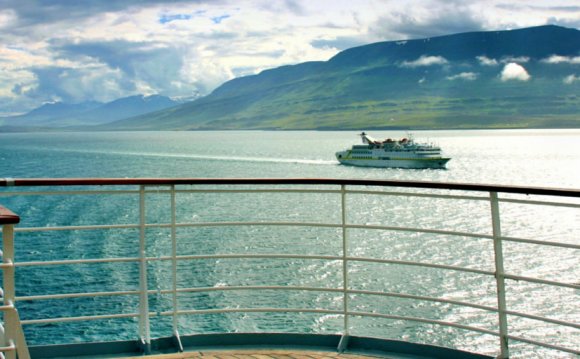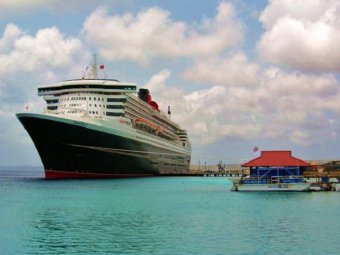 The question of when to book your cruise in order to secure the best price is one that most people think has a very simple answer. Whether you speak with a travel agent or even experienced cruise passengers, you are bound to hear the exact same thing repeated over and over again. The common belief is that booking your cruise well in advance (6+ months ahead) or at the last minute will give you the best deal possible. The reasoning is that the cruise lines will offer lower fares at the start to get the majority of cabins filled and then lower fares at the very end in order to fill any cabins that have not been sold.
But is this really how it works? Should you plan your vacation one year in advance or wait until two weeks before the cruise is scheduled to begin?
I recently was given access to a thorough cruise industry inside report that has actually tracked cruise fares over several years. The study examined over 5, 000 voyages in order to determine exactly when the lowest fares can be obtained. The report looked at cruise fares offered by the major cruise lines (Carnival, Celebrity, Holland America, NCL, and Royal Caribbean) starting one year before the actual voyages were to take place.
The results were not what you might expect.
For those people interested in booking an Inside, Outside or Balcony cabin, the cheapest cruise fares were consistently offered during the period of time 90 – 45 days prior to the actual sailing date. During this month and a half, average fares decreased by up to $250 across the board, while average fares for balcony cabins decreased even more, sometimes by as much as $350. Prior to this time period (from 360 days to 90 days before the sailing date), cruise fares remained remarkably consistent, fluctuating on average, both up and down, by no more than $50 dollars.
Therefore, booking well in advance does not automatically mean that you will get an incredible bargain. In addition, last-minute cruise fares actually proved to be the highest fares offered during the entire year. If you book a cruise within 45 days of the sailing date, average fares can be up to $300 more than at any other time during the previous 360 days. Almost every major cruise line steadily increases their prices during the final 45 days prior to a voyage.
It is important to note that these last-minute cruise fares can still 'appear' to be a 'great deal' because chances are, as soon as you make your last-minute booking, the fares are going to increase even more. You might end up saving several hundred dollars booking a cruise 30 days in advance as opposed to 15 days in advance (which will seem like a great bargain). But generally, you will still be paying more than anyone else who has booked the same class of cabin during the previous year.
So when is the best time to book your cruise?
First of all, it is NOT during that 90-45 day period when the fares are at their lowest. How can that be?
It turns out that the best time to book your cruise is between 120-90 days prior to the voyage date. If you wait until the 90-45 day period instead, you will be competing with thousands of other potential passengers who are all very interested in taking advantage of the sudden drop in cruise fares. As a result, these deals will be snatched up quickly and can potentially leave you with a very small choice of cabins to choose from. You may not even be able to find any cabin in the class you prefer or can afford, leaving you with little choice but to settle for a more expensive cabin.
How do you avoid such a scenario? Book your cruise before the rush!
By booking your cruise during the 120-90 day period, you will have a great selection of cabins to choose from and even better, will still have a chance to get the lowest fare possible. As others are waiting for a major price drop, you will already have secured your spot without having to make any sacrifices.
And then, even after you book your cruise, you can still have your fare lowered if you find it being offered in the future for a lower price than what you paid. This method works for every cruise line that offers a 'price protection guarantee' as part of your cruise booking and even for those cruise lines that don't offer it so openly.
In the end, continuing to shop around even after you make your cruise booking gives you an opportunity to virtually guarantee that you will pay the lowest price possible for your cruise vacation.
Source: www.wanderingearl.com
RELATED VIDEO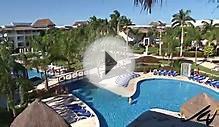 Winter travel tip - look for last minute deals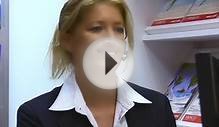 Last Minute Travel Deals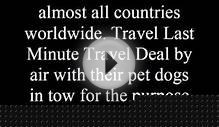 The Importance of Last Minute Travel Deal.avi
Share this Post