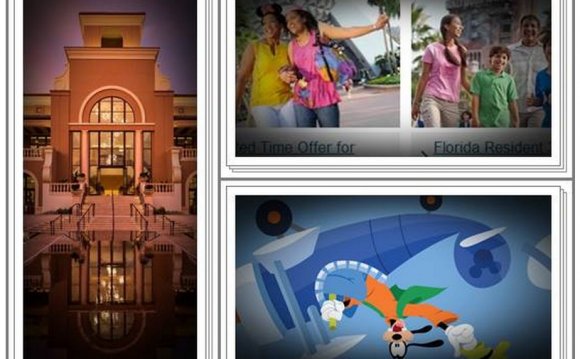 Let's face it, the Disney Cruise Line is down right expensive. But, your kids really want to go, so you are out looking for discounts. The problem is, Disney rarely released discounts for the Disney Cruise, they really don't need to. All of those other cruise lines offer last minute deals for cruises year round, but guess what, Disney never has, and never will. They don't want to dilute the product, it is expensive, and is almost always full, so why offer discounts? When a cruise is not full, remember that Disney has over 50, 000 Cast Members within an hour drive of Port Canaveral, so they will offer screaming deals to Cast Members, as a sort of perk.
Disney does offer some small discounts from time to time, for Disney VISA cardholders, Florida Residents, etc. You can find those discounts below. We also have some great articles here on how to save money on your Disney Cruise, discounts available or not:
Disney Cruise Discounts
There are not currently any Disney Cruise Discounts. Please check back later.
Disney Cruise Florida Resident Rates
Disney typically offers Florida Resident rates on many last minute Disney Cruises, enticing locals to drive to Port Canaveral on short notice to enjoy a Disney Cruise. A great way to save if you happen to live in Florida. When booking, please ask for code FLR. Proof of Florida residency required for at least one member of the cruise party, and must be faxed to the Disney Cruise line within 48 hours of booking. Other stateroom types may be available.
Booking Dates: December 14 – 20, 2015
7 Night Western Caribbean Cruise – (Disney Fantasy)
Date
Category
Rates Per Person Starting From
2016
February 6
05A
$175 per person per night
7 Night Eastern Caribbean Cruise – (Disney Fantasy)
7 Night Southern Caribbean Cruise – (Disney Wonder – San Juan)
January 17
11B
Call for pricing and availability
January 24
January 31
Disney Cruise Military Rates
6 Night Eastern Caribbean Cruise – (Disney Wonder – Galveston)
January 4
$110 per person/night
*Other stateroom categories may be available at other rates. Rates based on double occupancy. Occupancy restrictions may apply. Government Taxes and Fees and excursions are not included. See Disney Cruise Line brochure for details and applicable terms and conditions. Other discounts do not apply. Only one discount may be used at a time. Rates in U.S. dollars.
Military personnel may book one stateroom under the military rates program.
A second stateroom may be confirmed, if needed, to accommodate immediate family members only. For example, a family of two adults and four children may confirm two staterooms, based on availability, with the offer. Extended family (grandparents, aunts, uncles, cousins, etc.) do not qualify as immediate family members for the second stateroom.
Copy of active Military ID or letter stating proof of employment on government letterhead must be faxed to 407-566-7739 within 48 hours of booking the Military rate.
The following are eligible for the Military rate:
Air Force, Marines, Army (including Army National Guard), Navy, Coast Guard
Reservists (for all branches listed above)
Department of Defense, which includes:
FBI
CIA
National Security Agency
Secret Service
Source: www.mousemisers.com
RELATED VIDEO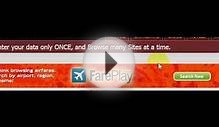 last minute airfare ticket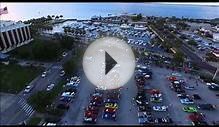 20150530 - Sanford, Florida - 3.5 Minute Aerial Video of ...
Share this Post