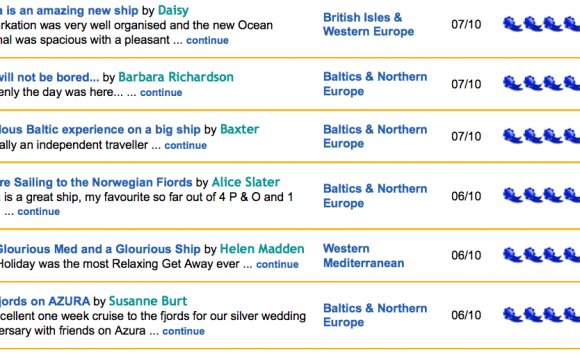 Gruz Harbor, an open-air terminal building directly opposite the dock, offers some souvenir shopping opportunities, money exchange capabilities and inexpensive Internet connectivity - both wired and wireless (for those with laptops or smartphones).
Don't Miss
Historic Stuff: Begin at the entrance to the walled city - the Pile Gate. Among the highlights is the circa-14th-century Franciscan Monastery (Placa 2). Make sure you check out the adjoining pharmacy - opened in 1391, it's the third oldest functioning pharmacy in Europe (and yes, you can still buy aspirin). The Dominican Monastery (Sveti Dominika 4) dates back to the same century. The Rector's Palace (Pred Dvorom 3) was the government seat in the 15th century; now you'll find a museum with Baroque paintings and historic artifacts. The Synagogue (Zudioska 5) is Europe's second-oldest Sephardic synagogue. Other highlights include the city's cathedral (Poljana M. Orzica) and the Fort of St. John Maritime Museum and Aquarium (Ul Od Margarite and the waterfront).
Cafe Scene: For people-watching, sip a coffee or cocktail at any of the city's numerous sidewalk cafes. For a waterfront view check out Gradska Kavana (Pred Dvorum); it also has plaza-side tables. Bar Nonenina, the former Hemingway Bar, still known as such by most locals (Pred Dvoram 4), has comfy wicker chairs and more than 180 adult beverages from which to choose - try the mojito or the Croatian beer Karlovacko.
Walking the Wall: The stone walls that completely encircle the city - as much as 81 feet high and 1.5 miles around - have stairs at two points. The easiest to navigate is just inside the Pile Gate, on the left. Views are breathtaking; admire the expanse of the mighty Adriatic, the over-the-terra-cotta-rooftop town, and even peek into the backyards of some of the private homes and apartments that line the edges of the walled city. Note: Steep climbing and numerous stairs are involved. It's a great workout. There's a small fee, payable in local currency only. (At the time of our visit, the cost was 70 Kune for adults.)
The Museum of Modern Art. (Put Frana Supila 23; 385-20-426-590) Located near Banja's Beach, this museum welcomes you in from the sun to admire pieces by Vlaho Bukovac and other Croatian artists.
Getting Around
Free shuttles:
Many ships provide free shuttles from Gruz Harbor to the Old Town; it's a 15-minute ride, and you'll be dropped off right at Pile Gate, the main pedestrian entrance into the walled city.
Buses: If your ship doesn't offer a shuttle or you'd prefer to take transportation into your own hands, you'll find a local bus stop just outside the pier gates; look for numbers 1a, 1b and 8. You can purchase tickets at the adjacent newsstand, but you'll need exact change in Kune, so make sure you convert some money at the exchange bureau just inside the port's gates.
Taxis: Expect to pay about 50 Kune to take a taxi to the Old Town; they'll be available at the pier.
Walking: Once in the Old Town, you can easily get around on foot; the Placa is the main pedestrian boulevard. There's really no reason to rent a car as, like Venice, the old city is pedestrian-only.
Excursion boats: Other sightseeing options - like nearby islands and resort towns with historic appeal - are accessible via public boat service. These boats depart for various nearby islands from the pier of the old harbor.
Beaches
Best Beach for Tourists: Banje, a pebble beach, is located a few minutes' walk east of the Ploce Gate to the Old Town. There's also a resort-style beach with nice golden sand and a cocktail bar about a mile from the gates and below the Excelsior Hotel (Frana Supila 12).
Best Beach for the Sun Bather: Locals gravitate more towards the smaller, more private beaches like the Lapad peninsula. They sun themselves on flat rocks that hug the wall and access the Adriatic via a flight of steps into the water (best for strong swimmers, by the way). Note the "no nudists" policy crudely scrawled on a wall at the entrance.
Secluded Beach: One beach that does not have a "no nudist" policy can be found on the Lokrum Island. Ferries from Old Port leave every thirty minutes and cost 35 Kune roundtrip.
Lunching
The cuisine of Croatia's coastal regions relies heavily on traditional Mediterranean flavors - gelaterias and Italian al fresco trattorias abound in Dubrovnik. For more typical Croatian fare, look for dishes made with fresh, local seafood.
Enjoy lunch with the locals - Spaghetteria Toni (Nikole Bozidarevica 14; 385-20-323-134) and Pizzeria Castro (Gunduliceva Poljana 5) are two favored restaurants that feature yummy pizza and pasta dishes. For something with a bit more Croatian flair, look for pies topped with local cured ham.
Seafood Galore - Lokanda Peskarija (Na Ponti bb; 385-20-324-750) and Kamenice (Gunduliceva Poljana 8; 385-20-323-682) both offer outdoor seating and family-style portions.
Proto (Siroka 1) has no view but makes up for it with outstanding dishes; try any of its grilled or fried fish dishes or the seafood risotto. Want a view? Just outside the Pile Gate is Restaurant Nautika (Brsalje 3).
Where You're Docked
There are two possible docks, though most (bigger) ships wind up in Gruz Harbor, a suburb of Dubrovnik. Smaller vessels may be permitted to anchor in Old Harbor, right in the heart of the old city.
Watch Out For
The Old Town can be quite crowded when there are cruise ships in town, but don't let it deter you from visiting - people-watching is part of the fun. Locals warn of pickpockets. (We didn't hear of any on our visit, however.) This is a walking destination, and the smooth marble streets of the old town can be slick, particularly if it rains. Wear comfortable shoes.
Currency & Best Way to Get Money
The local currency is the Kuna. (Check XE.com for the latest exchange rate.) Merchants and restaurateurs will grudgingly accept euros, but almost none will take U.S. dollars, though we were able to use them to buy lovely painted glass candle holders from a street vendor. Your best bet is to use a credit card wherever possible for the best exchange rate, though you'll probably want to change a small amount of money (for attraction admissions and inexpensive purchases) into Kune.
There are plenty of ATM machines and exchange bureaus, both at the port and in town.
Language
Croatian, though just about everybody speaks fairly fluent English. German is common, as well.
Best Souvenir
Around town, you may see women crocheting doilies and such; these are for sale. Dubrovnik also seems to be a magnet for artists (of varying abilities) - there are numerous scenic-style works, from watercolors to oils.
See also:
Source: www.cruisecritic.com
RELATED VIDEO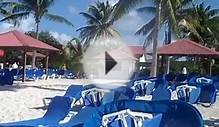 Princess Cays port of call, Royal Princess cruise review 2013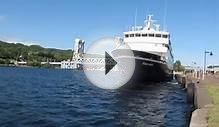 Great Lakes Cruise Ship Port of Call Houghton Michigan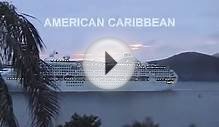 Port of Call
Share this Post