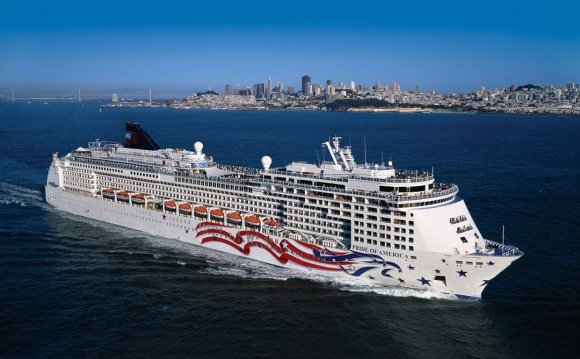 Working on a ship means you live and work onboard. This also means it is a 7-day work week with 10+ combined hours per day.
Is this a full time job?
Employment on a cruise ship is DEFINITELY a full time position. However, due to the intensity of shipboard work & life, it is on an assignment basis.
How long is the assignment?
Assignments vary depending on the position and brand. Entry level positions work up to five months with a scheduled, unpaid vacation. Management level positions work four months onboard followed by a scheduled, paid vacation.
What about time off?
That's the best part. Although you work 7-days a week while on assignment, crew members get a BULK time off upon completion of the assignment period. It's like banking your days off and taking it all at once.
Are there Unions onboard?
Yes, there are unions onboard. Entry level crewmembers in the Deck and Engine department belong to the Seafarers International Union (SIU). Officers in the Deck and Engine department belong to Marine Engineers' Beneficial Association (MEBA). Entry level hotel positions belong to Seafarers Entertainment and Allied Trade Unions (SEATU).
What if I have commitments during my assignment?
When you're interviewing, it's important that you share any pending commitment information. We can look into an assignment that works for both our new hire and the department.
How do I get to the ship?
We will provide full domestic transportation from your home to the ship and back for the full assignment period.
Do I need travel documents?
Valid passports are not required, but recommended for US travel.
What documents do I need to work onboard a US-Flagged vessel?
All crewmembers aboard the Pride of America are Merchant Mariners. In order to become a Merchant Mariner one must be in possession of a Merchant Mariner Card (MMC) and a Transportation Worker Identification Credential (TWIC) card. The MMC is issued through the United States Coast Guard (USCG) and the TWIC is issued through the Transportation Security Administration (TSA). You cannot work onboard our US-flagged vessel without these documents! NCL will assist you with obtaining all necessary credentials to work onboard the Pride of America.
What sort of training do I need to complete in order to be a US Merchant Mariner?
All of our crewmembers must successfully complete Standards for Training Certification and Watchkeeping (STCW) training. This training is implemented and conducted by the USCG. The STCW training is a one week course held onboard the Pride of America. NCL will coordinate your STCW Training prior to your first shipboard assignment.
Where do I sleep and what will it look like?
Living space can vary based on ship and the position. While the management level position will have a single room, non-management will be sharing with roommates. Although the room is small, you will have a comfy bed, a shared TV, personal closet space and full bathroom. You'll have clean sheets and fresh towels!
Is there a place to relax?
Yes. There is a common room where our employees can gather to play games, share experiences and even to watch a movie. In some ships, we even have an Internet Cafe just for our crew to check in with what's going on back at home.
Can you drink alcohol onboard?
Yes, when you're not scheduled to work and off duty. Just remember that we have a zero tolerance policy for certain positions and alcohol limitations. And no matter what, YOU are RESPONSIBLE for being on time for your shift and SOBER! Reporting to work under the influence or hung over is cause for immediate termination. Not only do you face termination, but your MMC card could be revoked and your Merchant Mariner status would be jeopardized. That's definitely NOT what you want to happen!
Can I bring a friend, family, maybe a pet?
Space onboard is very limited. Any offer is for employee only.
What should I pack?
We recommend that you pack for a 1-week trip and consider bringing items that are on the suggested packing list. We'll set you up with the proper uniforms so you need off-duty clothes. There are times when you may be called on to participate in a formal event, so one dressy outfit is worth packing. There are shops onboard that our employees can shop from, at a discounted rate. And some of the best bargains can be found at some of the ports you'll visit.
What about medical care?
While you're onboard, the medical doctor onboard will provide you medical care. Management-level positions are eligible for benefits.
Can I use the guest pool and the gym?
Guest facilities are for guests only. Employees are provided with employee only facilities. We have a well equipped gym onboard for you to keep in shape! However, we just don't have the space for an employee only pool. But, many itineraries offer a port of call with some of the most beautiful beaches and resorts that you can visit if you're off duty and headed a shore.
What's the chain of command?
The ultimate final word is the Captain, Master of the vessel. There is a clear chain of command that should be followed in seeking advice, assistance, resolutions, etc.
What happens at the end of my assignment?
Each assignment concludes with a performance review. Based on the evaluation, you will be asked to return. In some cases, we can even provide a return assignment before you even leave the ship.
Is there a difference between brands?
Yes, our U.S. Flagged ship and International Fleet have some differences in terms of employment conditions. At the time of hire, you will be explained in detail the terms and conditions for the brand you are being assigned.
how many system updates on galaxy s10
why startup need funding
how project iphone to tv
whose forest ncert solutions
how much product photography cost
how much start up
which is the roadmap of nanotechnology in the philippines
which management approach is the best
where is aiken product from
why entrepreneurs fail
where to business name registration
where to launch kayak on windermere
startup who is the best
where to manage amazon credit card
where system of a down from
how much technology has china stolen
why product management
who business is best
where to design clothes online
how much project management cost
how system restore windows 10
how often change solution contact
how far london to ireland
how science works flowchart
how much london trip cost from india
when design takes flight
where is saline solution in walmart
what management style is most effective for you
how much phone repair
how long device ban snapchat
manager who lead
why science of reading
what entrepreneur should have
what startup apps do i need
how project finance works
from where dowry system started
who's are whose
whose science is it essay
road map what is the definition
where is solution explorer in visual studio
what business should i start
why management training is important
why science of reading
how many design patterns are there in c#
where is dom from project runway
Source: www.ncl.com
RELATED VIDEO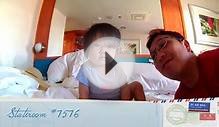 Pride Of America Norwegian Cruise Part #1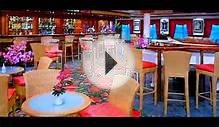 Norwegian Cruise Lines NCL Pride of America Hawaii
Pride of America Tour & Review: Dining ~ Norwegian Cruise ...
Share this Post