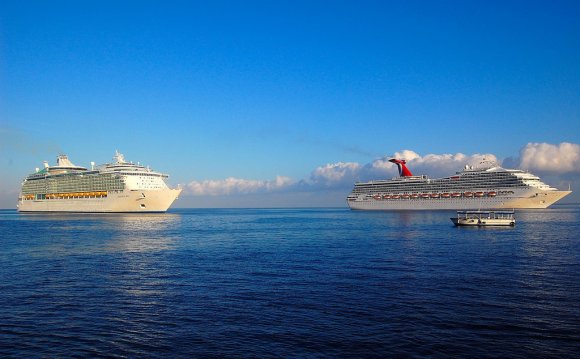 You've got just 10 hours in a Caribbean port - what's the best way to spend your day? You could hit the beach, shop till you drop, take an excursion to tour the island, or go snorkeling or hiking or find other active pursuits. The catch is, while you might return to some of the destinations on your cruise itinerary, you might never again set foot on others. No pressure, right?
If you're like us, you spend days pouring over your shore excursion booklet or cruise line Web site, trying to figure out the absolute best way to maximize your time in port. Independent travelers might go straight to private tour guides (and the invaluable Roll Call forums to find friendly folks to share the minivan), but many travelers - especially first-time cruisers - prefer to rely on ship-sponsored shore tours. And while it's great that the excursion choices seem endless, it doesn't make the decision-making process any easier.
To help you out, we've created a cheat sheet highlighting the key attractions of each destination and sample shore tours that include them for 30 ports in the Caribbean. You can't go wrong with these signature activities - but if they're not your cup of tea (or rum punch), just click on over to our port guides for more ideas.
Antigua
While the Caribbean is most well-known for sun and sand, there's lots of history on offer as well. In St. John's, Antigua, the historical highlights are Nelson's Dockyard and Shirley Heights, both of which are remnants of the island's British military past. Each can be visited as a separate excursion, oftentimes combined with a beach stop or lunch, and both are typically included in any full bus tour of the island.
Aruba
One of the best ways to see Aruba is with a tour that hits island highlights and offers some beach time. Along the way, you'll visit rock formations, lighthouses and some of the less touristy towns.
Barbados
If ATV-ing and golfing aren't really your pace, a popular alternative in Barbados is a tour of the Mount Gay Rum distillery. Mount Gay claims its rum - produced since 1703 - is the oldest brand in existence. On a tour of the facility, you'll learn how the rum is made and enjoy a tasting. You can also sample local "Bajan" cuisine, an Africa-Caribbean-West-Indian-European mash up, at the on-site restaurant.
Belize City
For high-flying views of Belize's rainforest, zip-lining is a must, and for those who enjoy swimming in ancient, darkened caverns, cave-tubing will be right up your alley. If you're feeling extra adventurous, book a tour that combines the two for an active day in port.
Bonaire
You're likely to catch a glimpse of sea turtles, barracuda and rays if you head to Bonaire Marine Park's pristine waters for snorkeling or scuba diving. Get out on the water by catamaran, then dive in; it's tough to beat the variety of marine life that surrounds this Southern Caribbean island.
Costa Maya
Costa Maya is a laid-back tourism village carved out of Yucatan jungle featuring bars, restaurants, shops and pools. And while there are worthwhile side-trips, like a visit to the mysterious Mayan ruins at Chacchoben, most passengers opt to spend a carefree day sipping three-foot tubes of banana daiquiri, munching on chips and salsa, and swimming in the pools (the associated beach isn't suitable for swimming). For beach bums looking to escape the faux-village, there's a real one; the quirky fishing town of Mahahual, with its beachside shops and restaurants, is just a five-minute cab ride away.
Cozumel
A highlight of any Cozumel port of call is a visit to Tulum, the ruins of an ancient Mayan city. Situated atop ocean-front cliffs, Tulum offers fascinating history and gorgeous scenery. Most excursions to Tulum are half- or full-day trips, as close to two hours is usually spent on site and it does take a bit over an hour each way to get there.
Source: www.cruisecritic.com
RELATED VIDEO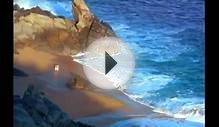 Cruise Clue- Caribbean Islands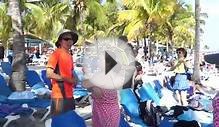 Caribbean Cruise, Cococay Island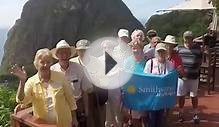 Trip Highlights from our 2015 Caribbean Islands Cruise!
Share this Post