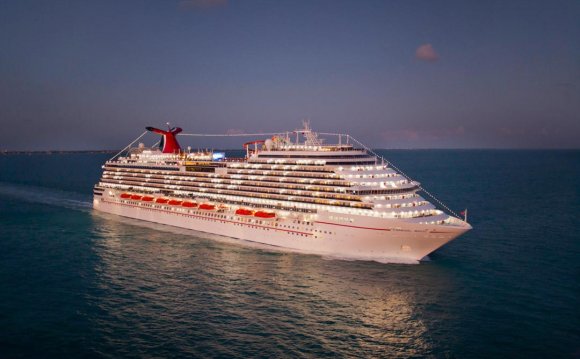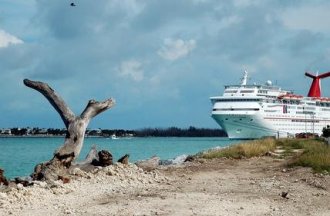 (Photo: cruise ship image by itsallgood from Fotolia.com )
Related Articles
Carnival is the most prominent cruise line in the industry. With dozens of ships carrying thousands of passengers each week to exotic ports of call all over the world, it can afford to offer many of its cabins at highly reduced rates. Much like the casinos of Las Vegas, Carnival counts on its happy, captive audience spending extra cash on everything from therapeutic massages to blackjack. There are ways you can get a substantial discount on your next Carnival Cruise.
Step 1
Wait until the last minute to book your cruise. Cruise lines would rather book a room at a reduced price than have it go empty. You can snag tickets for as much as 80 percent less than the original asking price. On the downside, you may have to be flexible with your choice of destination, travel dates and accommodations.
Step 2
Plan your trip during the "low" season. Cruises are most popular during the major holidays and in the warmer months of April through July. Cruises run all year, so choosing to cruise in the less popular months can lead to a significantly lower overall cost.
Step 3
Travel with a crowd. Like many cruise lines, Carnival offers reduced rates to those in need of multiple cabins. See if you can convince your church group, social club or entire family to cruise together.
Step 4
Book through the Carnival website if you're planning ahead. It offers offer a special rate for those who book several months in advance and for returning customers. You'll also have first choice of available cabins and be eligible for free upgrades.
Step 5
Watch the website. If you booked through Carnival and the ticket price drops for the same accommodations you have reserved, you can ask for a refund of the difference. This will generally be issued as ship credit and can go a long way toward buying souvenirs, photos, spa treatments, gambling and drinks. Carnival doesn't call itself "The Fun Ship" for nothing.
Step 6
Book through a specialty site, such as Vacations to Go, Cruise Cheap.com or through a travel agent who specializes in cruises. They purchase tickets in bulk, taking advantage of group discounts, and in turn offer individual tickets at a reduced rate.
Source: traveltips.usatoday.com
Share this Post