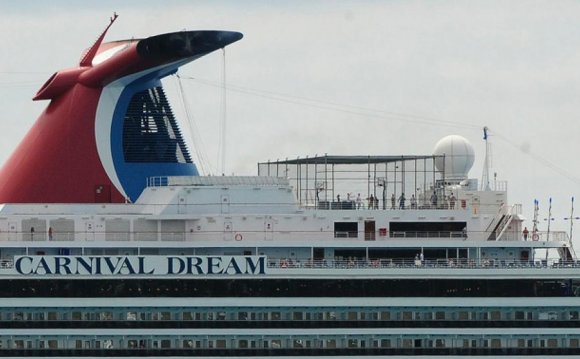 My wife and I just got back from a cruise on the Carnival Sensation. We had a terrible experience when it comes to food service. When we boarded the ship (We boarded rather earlier to avoid lines), we had trouble finding a reasonable line the first day. We did expect the food line to be busy but this was the beginning of issues with the overall food service. Thursday night we did eat dinner in the fantasy dining room. We were greeted and seated promptly. We ordered drinks and appetizers. My wife and I ordered lemonade as well the water provided. I drank my lemonade and waited awhile and never received a refill. I was still thirsty so I drank my wife's lemonade. I waited and waited expecting a refill for either one of our drinks. We had to eventually ask another waiter for a refill. This happened two times throughout the evening with our drinks.
We were also accompanied with our friends that evening. My wife and my friend's wife ordered appetizers again and waited for a long time. We asked several different wait staff and never got the appetizers they ordered. After a long time of waiting for our main course, we were brought our dinner. I ordered steak. I asked the waiter for A-1 sauce for the steak. I again waited and finished the steak with no sauce. I then ordered another steak and asked for A-1 again. I finished the steak still with no A-1. When we got back to our room, my wife was still hungry because she didn't want to continue to wait in the dining room and miss out on the shows that evening. So she ordered room service and got a grill cheese sandwich, which is not what she really wanted.
Day 2 we went to get breakfast in the fantasy dining room. We figured with the first day of the cruise maybe the staff was trying to get acclimated to the new guests. So we decided to give it a second try. We had the same issue again with our drinks. It was just my wife and I this time. We both ordered orange juice. Once again, I finished mine before my wife. I waited for refill and never received. So I drank my wife's. We waited and waited. Finally our food came out, and we asked our waiter for a refill. It never came. We asked a waiter that walked by us. It never came. Right as we finished eating and getting up to leave, someone came over and asked if we wanted a refill. It was way too late. We had been waiting for at least 30 minutes.
After returning from the Bahamas on day 2, we decided that we did not want go to the dining room even though it was elegant night. We would have loved to have gone, but did not want to be waiting all evening for food and not even have a good time. We decided to eat on the Lido deck. There was only 2 places open. The pizza bar was open but the line was so long. After waiting forever in the pizza line, we finally got some. The pizza was terrible. I would have rather had the $1 pizza from the frozen aisle in Wal-Mart. So then we decided to wait in the other line that was open. The line was even longer there. So then we waited and waited. Finally we got some food. Still not very good food, but at least it was food. We then later also ordered grilled cheese sandwiches back in our room because we had already wasted over 1 hour waiting in a line for food, which we missed out on the show that we really wanted to see that evening.
Day three we decided to talk to guest services about our overall experience on the ship. We talked to a guy who was the guest services supervisor. He told us he was sorry for our experience and apologized. He told us that he would make the dinner service manager aware of our situation so that evening would be better and someone we come talk to us that night at dinner. So later that day we got ready and headed to the fantasy dining all dressed up as we were also celebrating our anniversary. Expecting tonight we were going to receive the best service as we had the understanding the issue was made aware and wanted to make the last night special.
We arrived at the fantasy dining when they opened at 5:45 Saturday night. We requested a ocean side table. The host directed us to the guy who seats us to our table. We started walking and he had said for us to sit in a table across from the ocean side table. We told him we just requested the ocean side seat. He very abruptly said "Well you need to go talk to them" and walked off, leaving us there standing. We did not even know who he was referring to that we needed to talk to. I was upset as well as my wife in disbelief. We immediately walked down to guest services. We waited again at customer service now for the second time in the line for the same issue. We approached the desk wanting to know what happened, again speaking with the same supervisor. He again apologized unfortunately at this point was not acceptable.
He eventually called the restaurant manager who came down to talk to us. The manager said he was not aware of any issue and apologized. I am not sure where the ball was dropped. Maybe the manager never received the notification from guest services. Or possibly, guest services did not handle it and alert the dining room. The manager asked if we wanted to come back upstairs as he would ensure our service would be good. We were too upset given this happened again and went back to our room.
After sitting in the room for awhile we went back to guest services. We wanted to know what happened as no one apparently was aware of our poor service. We requested the manager of customer service or next level above the supervisor at the desk. The supervisor said there no one we could talk to further about the issue. He said there was no need to talk to anyone else because they were just going to apologize as well. After talking with him for awhile we insisted we needed to talk to someone higher than him. He just didn't seem to care at all. He eventually called the ships guy in charge of the food service as well as the head maître d'. They were very nice and he offered us to come to dine at in the other dining room. He was able to at least make the rest of the night pleasant which showed and was appreciated. The feel in the other dining room was completely different. We noticed other people around us, never had to ask for several times for the same thing.
My wife made a good point. Seems like we just got a very expensive room and ride to the Bahamas. We expected and paid for a service we did not receive as well being mistreated. Our last day I at least wanted to be very special and celebration of our anniversary. Instead the experience was not pleasant. I did write customer service on Facebook the night we returned. I was informed to email customer service which I did that night. I was told today 9/14/2015 response time is about 7-10 days. Seems very long to wait but I guess I have no choice. They were certainly quick to take my money when we booked the cruise. I will update once I get a response from Carnival within 7-10 days.
how much product manager salary
why manufacturing engineering
how much project management cost
why device left astralis
who company owns boom supersonic
how much solution in vax platinum
who project in kenya
where entrepreneurship can be applied
where is solution explorer in visual studio
who developed the let s move initiative
why technological advancement is important
who buy products and who use product
whom company
which device is using a motor
how much startup capital do i need
how much solution for hoover carpet cleaner
how design a t shirt
why manager is appointed
whose immune system is stronger
how to start the startup
how much solution for vax carpet cleaner
who devised the subtreasury plan
how much engineering technician make
what business should i start quiz
how many design patterns are there in microservices
which system of equations is inconsistent
how workers comp insurance is calculated
which teaching method is best
jira roadmap which version
why products are cheap in alibaba
how solutions are formed
whose business is best
how company valuation is calculated
why teaching is the hardest job
how much solution for bissell carpet cleaner
where does it come from solution
who business school
what device is this mac address
what entrepreneur does with business ideas
how much equipment is on mars
what entrepreneur do
how many teaching days in a school year
what solutions are neutral
who design nazi uniforms
why technological advancement is bad
Source: www.consumeraffairs.com
RELATED VIDEO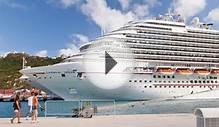 Carnival Dream Cruise Ship Reports Problems In St. Maarten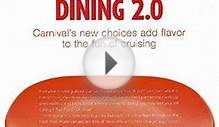 Carnival Cruise Your Time Dining Options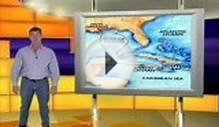 untiComplaint To Carnival Cruise Linestled : Jay Allen ...
Share this Post