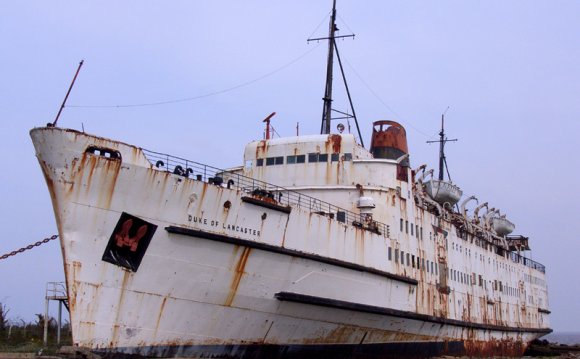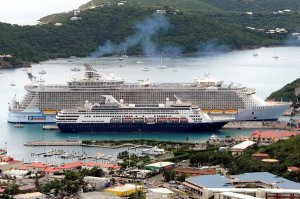 New ships always seem to get the spotlight, touting outrageous onboard additions that strive for the consumer "wow" factor. But what about their tried-and-true fleetmates - a mix of vessels that have long since paid their dues and the hot new ships from a few years back? Sure, newer ships are often larger and more packed with diversions for every age and taste, but they can also be expensive and crowded, and as with anything new, there are sometimes bugs to be worked out. Older ships might show wear and tear, but cruise lines have been investing millions to keep their entire fleet outfitted with modern amenities and popular attractions.
To help you decide whether new is better or old is the way to go, we've compiled a list of elements to consider before making a choice, addressing key points like amenities and price. Check out the key contrasts below.
Ship Size
New: As a rule, newer vessels are larger. It makes sense: As more bells and whistles are added, more space is needed to contain them. Although ship sizes vary widely across various fleets, a number of vessels have launched in the last decade that can carry what amounts to the population of a small city. Oasis of the Seas and Allure of the Seas, the largest ships afloat, each comprise 17 decks and have room for 5, 400 passengers. For purposes of comparison, Majesty of the Seas, the oldest ship in the Royal Caribbean fleet, has 12 decks and holds 2, 350 passengers - less than half the capacity of the Oasis-class ships. Other lines have followed suit: Ships in Carnival's 14-deck Dream Class each carry 3, 690 passengers, and those in Norwegian's 18-deck Breakaway Class accommodate 4, 028 cruisers. You can easily get lost, though you are less likely to be alone.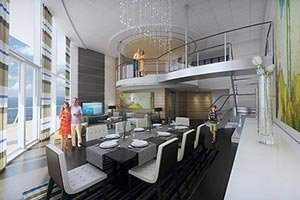 Old: Old stalwarts, which are smaller in size and lighter on fanfare, offer more relaxing and intimate experiences. Sure, they still have plenty of glitz, but passengers don't have to feel like they're missing as many marquee activities if they choose to curl up in a lounge with a good book or veg out by the pool for half a day. Old ships are also more likely to have quieter spaces like libraries and card rooms. Smaller ships suit travelers who don't like large crowds, have trouble traversing the long decks of the biggest ships and don't want to think about which of the five different sun deck areas they should utilize. But watch out - some cruise lines have refurbished their older ships to add more cabins, both cutting back on available public areas and squeezing more people into the space that's left.
What's Your Cruise Ship Size?
Cabins
New: As ships' public areas become more glitzy and glamorous, so do their cabins. One trend we've seen with newer ships is an increase in the number of balcony accommodations, but although they've increased in number, many have also decreased in size. Take, for example, the balconies on Royal Princess and Regal Princess. Balconies on these twin ships, the newest in Princess' fleet, average 41 square feet - smaller than those found on the line's older ships. And the suites on new ships possess lots of wow factor, from cantilevered, glassed-in showers to Ralph Lauren décor and multiple levels of living space.
Beyond standard verandahs, cabins that specifically cater to certain groups are all the rage. From solo cabins (Norwegian Epic, Norwegian Breakaway and Norwegian Getaway; Quantum of the Seas) and two-deck suites (Oasis of the Seas, Allure of the Seas and Quantum of the Seas) to inside staterooms with virtual scenery (Disney Dream and Fantasy, Quantum of the Seas), specialty cabins have stolen the spotlight. New ships also tend to have more connecting cabins and family cabins and suites, perfect for larger travel parties.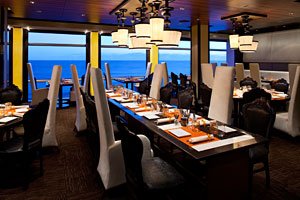 Old: Older ships are generally the way to go if balcony space is important to you. However, you'll have to book early; while balconies might be bigger, verandah cabins make up a smaller percentage of stateroom inventory on older ships. (Some older ships have had balcony cabins added during dry dock.) The plethora of cabin categories on newer ships might also make your head spin, so if you just want to keep it simple, consider an older ship. Carpeting and soft furnishings like curtains and bedding are upgraded frequently during refurbs; despite that, keep in mind that older ships might show signs of wear - scuffs, dings, outdated bathrooms - that newer vessels don't.
Ultimate Guide to Cruise Ship Cabins
Top-Deck Amenities
New: For active types or adults traveling with children, newer ships offer far more in the way of outdoor fun. Norwegian's two newest vessels, Norwegian Breakaway and Norwegian Getaway, have ropes courses that are enough to make anyone dizzy - no fear of heights required. Meanwhile, Royal Caribbean's Oasis of the Seas and Allure of the Seas have zip lines and surf simulators, and Quantum of the Seas brings skydiving to the high seas for the first time by way of an outdoor simulator. In terms of water-based fun, Carnival offers the WaterWorks aquapark on its Dream-class vessels.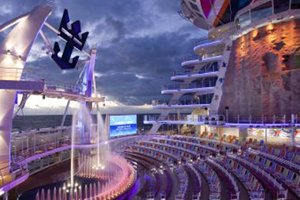 The open-deck expanse is a haven for anyone who enjoys waterslides, featuring the Twister, a 303-foot-long corkscrew tube; the Drainpipe, a 104-foot tube that empties into a giant funnel; and two side-by-side racing slides.
Old: While most older ships offer mild outdoor pursuits like mini-golf, shuffleboard, Ping-Pong and possibly basketball, they're much more low-key than newer ships. With swimming pools as their focus, they offer ideal spots for passengers to laze the days away in the sun, drinks in hand. That said, several lines have chosen to add some of the more popular upper-deck offerings to their older ships. Take Princess, for example, which has added Movies Under the Stars movie screens to most pool decks in its fleet after a successful debut on Caribbean Princess in 2004. Then there's Carnival, which took its popular new Guy's Burger Joint and Blue Iguana Cantina eateries and added them to the pool decks on most ships during its massive Fun Ship 2.0 upgrades. The line has also added waterslides to all ships in its fleet. For their parts, Royal Caribbean and Norwegian have installed rock climbing walls on many of their vessels.
Source: www.cruisecritic.com
RELATED VIDEO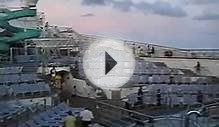 funny guy dancing old school on cruise ship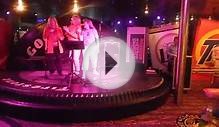 Cruise Ship Karaoke- Old Time Rock & Roll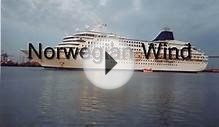 Old Nowegian Cruise line cruise ships
Share this Post