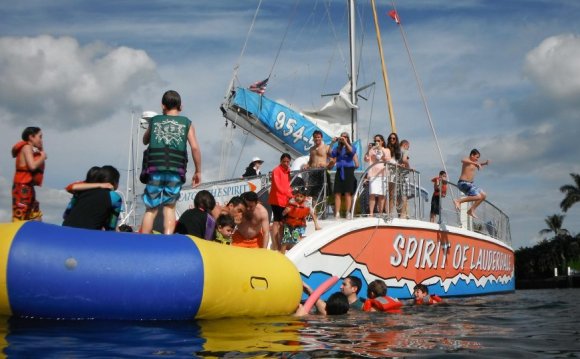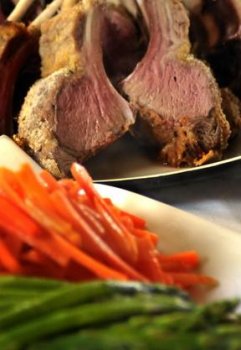 Dine on gourmet meals while on a dinner cruise in Ft. Lauderdale. (Photo: Dinner image by tgdusty from Fotolia.com )
Related Articles
Fort Lauderdale dinner cruises travel along the southern coast of Florida on the Atlantic Ocean. Dinners may vary from hors d'eouvres to a candlelit sit down dinner on a yacht's open deck. Some companies offer private dinners, where you can make your own menu; these cruises are convenient for anniversaries, birthdays or special occasions. If you're organizing a corporate event, many dinner cruises can accommodate up to 500 guests.
Fort Lauderdale Dinner Cruises
The year-round Ft. Lauderdale Dinner Cruises provides private and group cruises on a motor yacht with both indoor and outdoor seating, an air-conditioned dining room and an open top dock with chairs. The gourmet menu ranges from grilled salmon, to a vegetable medley and a New York Strip steak. The company provides table settings, on-site entertainment and specialized menu requests. A full-service bar is located on the yacht providing a bevy of beverages. The two-hour dinner cruise is available Wednesday to Sunday. Reservations are required.
Fort Lauderdale Dinner Cruises
1975 E. Sunrise Blvd., Suite 602
Ft. Lauderdale, FL 33304
954-832-0500
floridadinnercruises.com
Jungle Queen Riverboat
The Jungle Queen is a three-story riverboat with an open top deck that can accommodate up to 550 guests and departs from the Bahai Mar Docks in Ft. Lauderdale. The dinner cruise consists of a barbecue-style menu of ribs, shrimp and chicken. This casual dining experience includes entertainment from magicians and comedians. During the cruise you'll view Ft. Lauderdale's downtown skyline and the Intracoastal Waterway. Discounts are available for children 12 and under. Reservations are required. The Jungle Queen has been providing and organizing cruises since 1945.
Jungle Queen Riverboat
Bahia Mar Yachting Center
801 Seabreeze Blvd.
Ft. Lauderdale, FL 33316
954-462-5596
junglequeen.com
Windridge Yacht Charters
Organizing cruises since 1976, Windridge Yacht Charters offers a four-hour private dinner cruise on a yacht for 75 to 500 people. You can choose between a buffet-style, hors d'oeuvres or sit down dinner service. Since all dinner cruises are private, you may set the menu for what will be served. The cruise travels along Florida's southern coast of Ft. Lauderdale offering panoramic water views. The company provides floral arrangements, photographers, live music and entertainment including comedians, magicians and clowns. A full-service bar is located on the yacht and consists of wine, liquors and coffee. Event planners are available to help with arrangements.
Windridge Yacht Charters
Source: traveltips.usatoday.com
RELATED VIDEO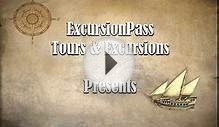 Jungle Queen Riverboat Dinner Cruise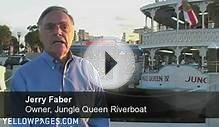 Fort Lauderdale Tour Jungle Queen Riverboat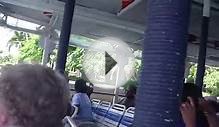 Jungle Queen Riverboat Cruise Fort Lauderdale, Florida
Share this Post