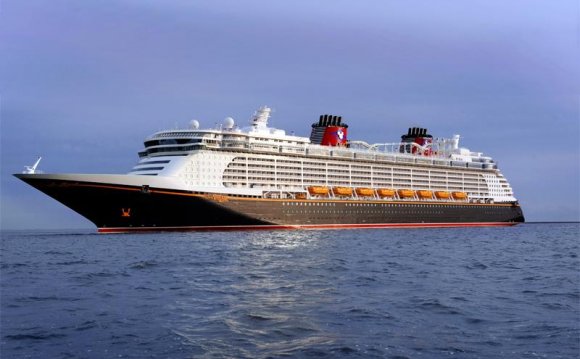 WE MAKE CRUISE DECK PLANS FUN!
For 15 years we have been known as the ultimate cruise tool for picking cabins on cruise ships. Our site is loaded with features, including interactive deck plans, cabin descriptions and photos, drag decks over each other, print to PDF, and much more! Start by choosing one of the cruise lines below to explore deck plans, cabin information and other fun stuff. Each link will take you to the main information page for that cruise line where you can then select a cruise ship. Or you can click on the ship icon at the top left of this page to jump to any ship. We try to provide fun and easy to use cruise ship deck plans. We provide the largest collection of stateroom pictures organized by cabin numbers in the world.
Cruise Blog and Articles
We are one of the largest cruise ship deck plans websites in the world. We have over 199 ocean cruise ships in our database. We also have 89 river ships. For each ship we show the most current cruise ship deck plan. We also show you each cabin type for that ship. Within each cabin type we provide detail diagrams, pictures, features, square footage and more. We also list each handicap cabin and the deck it is on.
And there is still more. Click on each deck and roll over any cabin. A pop up window will appear showing you the cabin category and diagram along with square footage. On each deck you will also see picture icons that you can scroll over to see actual cruise ship pictures of that spot on the ship.
Still want more? We have it. Click on the drag deck plan link to view all the decks on one page. You can then drag a deck on top of another deck and see what is above or below that deck. We have a link to ship pictures and other ship information. We list all the main features for each ship including a listing of features NOT on that ship. This helps to make researching cruise ships so easy and so fun!
We know that you do not want to scroll up and down a very long page or to go from page to page to find the information you are looking for. That is why our deck plan page is TRULY INTERACTIVE. We give you power at your finger tips to find the information you are looking for. It is all available from one page and usually just a click away.
We hope you enjoy!
The CRUISEDECKPLANS.COM Team.
FUN Cruise Ship
Deck Plans

This is what you were looking for

Join our site Now!

Stateroom Pictures

We have 137, 424 actual pictures

Two different album styles to choose from. Filter by cabin numbers.
Jump to sister ships

Join our site NOW!

Many Features

Use our Drag Deck Tool

To view what is above
or below your stateroom

Tons of Pictures

Two different Album Styles

To help you find the perfect stateroom

Join our site Now!

Create a Quick PDF

Of any cabin category

that will show actual stateroom pictures
and descriptions.

Join our site NOW!
Choose a cruise line to view
Step 1: Decide what type of cabin you would like.
There are four main types (categories) of cabins:
Inside cabins:
These cabins are usually the lowest price. Typically they will have twin beds that convert to a queen size, a private bath with a shower, a closet for hanging clothes, a dresser and a television. These cabins do not have a window to let natural light in. To help give the occupants an impression of having a view, some inside cabins have a virtual view. That means there is a large screen that displays outside views. Expect to pay $100 to $200 a night for an inside cabin.
Exception: Carnival has several cabins which are classified as inside cabins but actually have a french glass door which allows light into the room (no balcony, but the door can be opened). Carnival also has some cabins that have a window, but because the window has an obstructed view (that means there is a railing or object in the way) it is listed as an inside cabin. Royal Caribbean has some cabins that have a window but look out over an inside promenade area. These are called "promenade staterooms".
Source: www.cruisedeckplans.com
RELATED VIDEO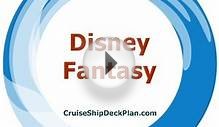 Disney Fantasy Deck Plan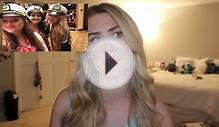 Disney Fantasy Cruise Tips and Trips|Deck Plans|My ...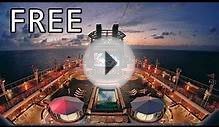 Disney Wonder Deck Plan - Get $3500 Disney Cruise Trip FREE
Share this Post