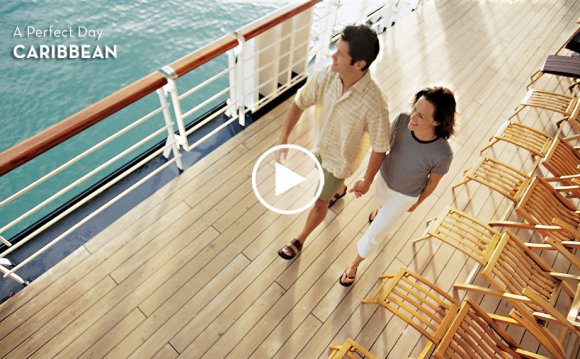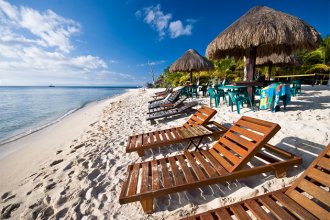 The Western Caribbean has long been a magnet for travelers interested in a unique blend of sun and surf, the history of ancient civilizations and eco-oriented adventures. No question, this region has them all. The area's wealth of attractions - plus convenient homeports throughout the southern U.S. Coast - make the Western Caribbean a popular choice for first-time cruisers. Its variety of itinerary options also lets repeat cruisers enjoy the area again and again, while still discovering new places.
The Western Caribbean consists of islands due south of Florida, such as Grand Cayman and Jamaica; destinations on Mexico's Caribbean coast on or near the Yucatan Peninsula, such as Costa Maya, Cozumel and Progreso; and Central American destinations on the Caribbean, such as Belize and Honduras. Key West, on Florida's southernmost tip, is another popular stop, particularly for cruises that originate from the East Coast ports of Miami and Fort Lauderdale.
You can snorkel, Scuba and swim in the turquoise Caribbean waters, make friends with dolphins, ride thrilling zip lines, take 4-wheel-drive vehicles into the wilderness or visit Mayan ruins. Families and active travelers will find a wealth of options, as will laid-back cruisers who just want to enjoy the tropical sun on a white-sand beach.
Best Time for Western Caribbean Cruises
The Western Caribbean is an ideal spot for a getaway any time of the year with temperatures that seldom vary from highs in the 80's to lows in the 70's - not to mention humidity that stays around 70 percent. The best time to visit is December through March, when it's cold up north and warm, but not stormy, in the Caribbean. Late April and May are shoulder season, when the ships and islands are not as crowded, but the weather is still good. Hurricane season runs June through November, with storms most likely August through October. However, as many families and honeymooners flock to the Caribbean during the summer, prices don't tend to dip, and ships sell out despite storm possibilities.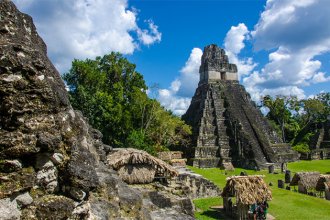 Western Caribbean Cruise Lines
Virtually every big-ship cruise line, from North American companies to those based in Europe, offers seasonal, if not year-round, trips to the Western Caribbean. Among them, Carnival and Royal Caribbean are the big powerhouses; these two lines dominate all year long. Disney and Princess have a year-round presence, as well.
On a seasonal basis - the high season, of course, being the period between the Christmas holidays through spring break - you'll find every other line. Aimed primarily at North American travelers are cruise ships from the fleets of Norwegian Cruise Line, Celebrity and Holland America. Attracting international travelers are ships from Costa and MSC Cruises.
Luxury lines occasionally cruise the Western Caribbean as well. Regent Seven Seas Cruises, Silversea, Crystal and Oceania visit the region a few times each year.
Western Caribbean Cruise Itineraries
Western Caribbean cruises come in a range of itinerary lengths and depart from homeports across the U.S. southern coastline, including Fort Lauderdale, Galveston, Houston, Miami, New Orleans, Port Canaveral and Tampa. Ports range from true Caribbean islands to destinations along Mexico and Central America's Caribbean coast.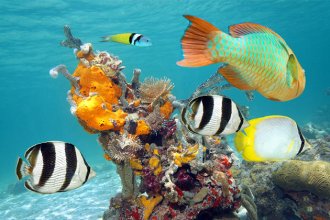 Short Cruises: Carnival, Celebrity, Disney, Norwegian, Princess and Royal Caribbean offer four- and five-night cruises for those with limited vacation time or budgets. Four-nighters depart from a variety of homeports in Florida, Texas and Louisiana, and typically have one port call in Cozumel - though some Miami cruises sail to Key West and Cozumel. Five-nighters feature two port calls. Ports vary widely and include the typical Western Caribbean ports (like Jamaica, Grand Cayman and Cozumel), as well as stops in cruise line private islands, Key West and Nassau, not technically in the Western Caribbean.
Seven-Night Island Cruises: The standard islands and Mexico itinerary typically calls in one of the three Jamaica ports, Grand Cayman and Cozumel. Some lines may add a fourth stop at a private island or substitute Key West for one of the ports.
Seven-Night Central America Cruises: The Central America itinerary usually offers three or four stops in Roatan, Belize City, Costa Maya and/or Cozumel. They offer more opportunities for excursions to Mayan cultural sites, in addition to the sun-and-fun options of the islands.
Seven-Night Central America and Islands Cruises: This hybrid itinerary offers four port days in a mix of Central American ports, plus the Bahamas, Key West and/or Grand Cayman. You'll get a bit of everything.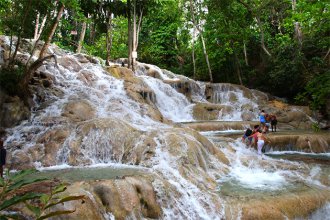 Long Cruises: A few lines offer 10-night cruises. These will combine Central American and Caribbean island ports with several days at sea.
Western Caribbean Cruise Port Highlights
Here we'll crystallize the major 10 or so ports that comprise the Western Caribbean; click on links provided to read our full port profiles on each port of call.
Belize's 185-mile barrier reef is the largest in the Western Hemisphere, and the Scuba diving and snorkeling are world class. One of the most popular snorkeling spots along the reef is Shark Ray Alley, where you share the water with nonplussed southern stingrays and nurse sharks. Other typical Belize excursions include cave tubing and visiting Mayan sites like Altun Ha.
Costa Maya located on Mexico's Yucatan Peninsula, is a man-made tourism village with bars, restaurants, shops and pools. Head to Mahahual, a real fishing village next door to Costa Maya, for a clean beach, calm waters and water sports options. The Mayan ruins at Chacchoben and Xcalet, where you can dive or snorkel by shipwrecks among Mexico's largest coral atoll, are worthwhile excursions.
You can choose to stay on the small island of Cozumel, just off Mexico's Yucatan peninsula, and shop for Mexican crafts or explore the nearby reefs by snorkeling, diving or glass-bottom boat. Or, head to the mainland for shopping and dining in Playa del Carmen or the chance to explore Mayan ruins like you'll find in the walled city of Tulum. Once a major center of maritime commerce, the sixty-acre site features stone carvings, archways and architecture with "sundials" that light up during the solstices. Various eco-parks offer water play opportunities and chances to see native flora and fauna.
The north coast town of Falmouth got a makeover to become Jamaica's fourth cruise port. You could stick around, take in the town's architecture and grab a snack at a jerk joint, but most cruise visitors head immediately on shore tours. From there, you can hit the main attractions in Ocho Rios and Montego Bay - like Dunn's River Falls, Mystic Mountain rainforest adventure park and the Good Hope Great House.
Once your ship docks at Grand Cayman's capital, George Town, it may be tempting to simply veg out under the casuarina tress along the white sands of Seven Mile Beach. A more adventurous option involves a boat trip to the famous Stingray City Sandbar. As you snorkel in shallow water, tour operators provide buckets of chopped up squid for you to feed to the huge stingrays. The rays will eat from your hand, and are quite polite as long as you don't step on their tails. Save time for a quick run to the Tortuga Rum Factory on South Church Street and fight the tourist hordes for its notoriously good rum cakes.
Source: www.cruisecritic.com
RELATED VIDEO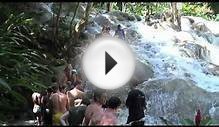 Episode 7 - Western Caribbean Cruise - Part 4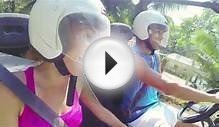 Celebrity Cruises Western Caribbean Tour Highlights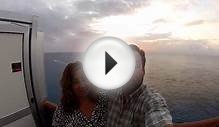 Western Caribbean Cruise aboard the Carnival Dream
Share this Post