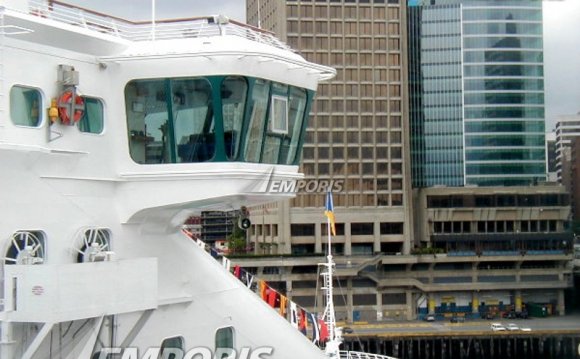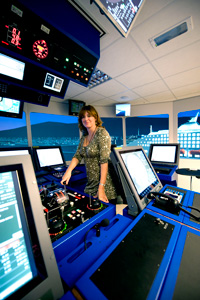 I can feel the panic rising as I nudge the bow thruster of the 113, 000-ton Emerald Princess, edging the giant ship side-on towards a concrete dock at Port Everglades. Through a glass window in the floor of the bridge wing, I can already see that the quayside and the strip of blue water between the ship's hull and the dock is narrowing at an alarming rate.
It's hard to believe that only a couple of tiny joysticks control this mammoth, and that I have millions of dollars' worth of cruise ship in my hands. I squeeze my eyes shut for the moment of impact but no – it's perfect and Captain Paul Hailwood, my instructor, congratulates me. The docking process has only taken 20 minutes - but I'm exhausted already.
Luckily for Princess Cruises, this drama was not playing out in sunny Florida but in a nondescript industrial estate in Almere, the Netherlands, half an hour's drive from Amsterdam's Schipol Airport.
How do Cruise Ship Captains Practice?
Carnival PLC, the U.K. arm of the giant Carnival Corporation, has invested $5 million in the Center for Simulator Maritime Training, otherwise known as CSMART, a state-of-the-art cruise ship bridge simulator, the newest and most advanced of its kind.
CSMART only opened in 2009 but is always busy, running up to three training courses simultaneously. It covers an assortment of marine qualifications from ship handling to navigation and command systems, as well as encouraging critical thinking, problem solving and decision making. All bridge officers from P&O Cruises, Cunard, Princess, Ocean Village, P&O Australia, Holland America Line, AIDA, Costa and Seabourn receive two weeks' training every year, one week of which is spent on the simulator. Carnival Cruise Line crew will join them when an existing contract with another facility expires.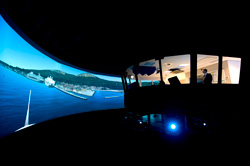 But why spend the money when there are other ship simulators around the world? There are two reasons. The first is that what Hailwood euphemistically describes as 'unfortunate events' (small matters like Queen Mary 2 ripping off a pod in Port Everglades in 2006, or Queen Elizabeth 2 running aground in the Solent in 2008) are massively expensive, not to mention inconvenient. Even the smallest dent can cost half a million dollars to fix, so practicing disaster scenarios in a $5 million simulator is an awful lot more cost effective than having them happen in real life.
Second, you can't beat the experience of learning on familiar equipment – and most of the big Carnival Corporation ships have very similar bridge layouts. "Officers would come back from standard training centres with qualifications but not in key issues relating to their own ships, " explains Hailwood. "So we built our own. What you see is what you get on one of our bridges."
Captain Hans Hederstrom, director of professional marine training and research for CSMART, elaborates: "We use our own bridge layout, equipment and ship models. On generic simulators, it takes one or two days to learn the equipment before you start training but on this one, there's no familiarisation time. We can also implement training courses to our own standards and protocols, with our own instructors. A new officer used to need a five or six week handover period. Now, it's one or two weeks, depending on the ship."
The facility certainly caused a huge stir among the fleet's senior officers when it opened in 2009. "When we were looking for instructors, 26 captains [from across Carnival's various lines] applied immediately, " says Hederstrom. These instructor captains are so enthusiastic about the simulator that they use their own leave time to run courses in it, for which they are paid.
Being a coaching captain benefits the trainer as well as the trainee. "They [the captains] gain very valuable knowledge that they can use on board, " continues Hederstrom proudly. "The feedback is incredible. Officers go back to their ships saying 'We're the best, we have the best training, the best systems'."
Source: www.cruisecritic.com
RELATED VIDEO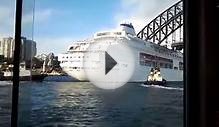 Big cruise ship almost hit the Harbour Bridge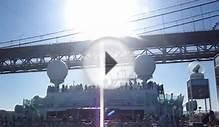 Cruise Ship Sails Under Bridge in Lisbon Portugal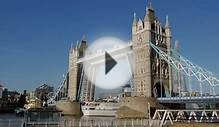 Cruise Ship Passing Under Tower Bridge in London in 4K
Share this Post