/PRNewswire-USNewswire/ - Cruise Lines International Association (CLIA) today announced that Thomas P. Ostebo who recently joined CLIA as President and CEO has stepped down from the position immediately, due to personal reasons.
In the interim, Cindy D'Aoust, Executive Vice President of Membership and Operations, will assume the role of acting CEO and oversee the management of global operations and the CLIA leadership teams until CLIA appoints a permanent CEO.
"CLIA's current leadership team is doing an outstanding job supporting our membership and driving the vision of the organization globally, even during this time of transition, " said Global CLIA Chairman Adam M. Goldstein, President and COO of Royal Caribbean Cruises Ltd. "While it is unfortunate that Tom is departing CLIA, his desire to put his family first is a testament to his character, and we wish him the best in all his future endeavors."
About Cruise Lines International Association (CLIA) – One Industry, One Voice
Celebrating its 40th Anniversary in 2015, Cruise Lines International Association (CLIA) is the unified voice and leading authority of the global cruise community. As the largest cruise industry trade association with 15 offices globally, CLIA has representation in North and, , and Australasia. CLIA's mission is to support policies and practices that foster a safe, secure and healthy cruise ship environment for the more than 23 million passengers who cruise annually, as well as to promote the value, desirability and affordability of the cruise vacation experience. Members are comprised of the world's most prestigious ocean, river and specialty cruise lines; a highly trained and certified travel agent community; and cruise line suppliers and partners, including ports & destinations, ship development, suppliers and business services, committed to the sustained success of the cruise industry. For more information on CLIA, the cruise industry, and CLIA-member cruise lines and travel agencies, visit or or follow Cruise Lines International Association's on the CLIA Facebook and Twitter fan pages.
Source: www.prnewswire.com
RELATED VIDEO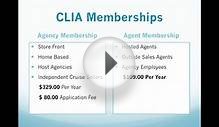 All About CLIA (Cruise Line International Association ...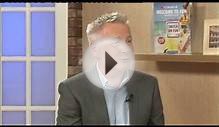 Cruise Lines International Association & Viewer Questions ...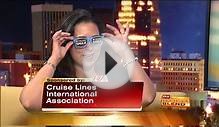 Cruise Lines International Association - Cruise Smile ...
Share this Post