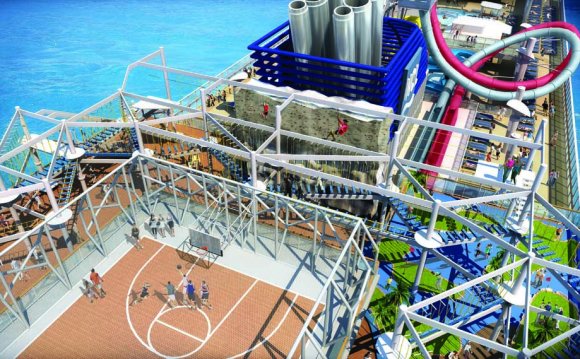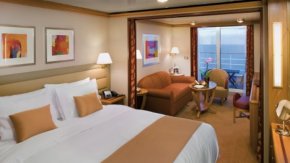 Cruise vacations have always divided travelers. People either love or hate the idea of being on a boat with a couple of thousand other people in the middle of the ocean.
Whether you are a skeptic or not, many cruise liners provide passengers with the five-star luxury one might expect from a boutique hotel. Plus you get the added benefit of seeing several locations from the comfort of your stateroom.
1.&nbspSilversea's Silver Shadow
This small fleet of just eight ships, led by the beautiful Silver Shadow, provides travelers with a personal and indulgent voyage experience that includes Egyptian cotton sheets, Bulgari bath amenities, uniquely stocked minibars, private verandas, and personal butler service. The boats in the fleet are smaller than most, so they are able to access smaller ports all over the globe.
The line is known for its spectacular annual round-the-world voyage, which sets sail in January of every year and stops in 50 ports in 30 countries over 115 days while circumnavigating the globe.
And it will just set you back for the small fee of $58, 950.
2.&nbspRMS Queen Mary 2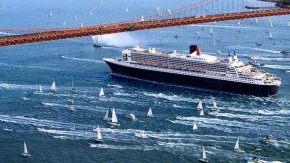 The Queen Mary 2 wins the prize for the most expensive cruise liner cabin in the world, costing a staggering 3, 000 for the round-the-world trip. That is more than , 600 a night.
However, with 2, 249 square feet of space over two floors, his and hers bathrooms, a private gym, and a large private deck, some say the price is worth it.
The 2015 round-the-world trip will take in 38 ports in 22 countries.
3.&nbspRoyal Caribbean's Oasis of the Seas
In 2009, Royal Caribbean International announced that it was launching the world's most expensive cruise ship, costing an eye-popping $1.4 billion to build. The Oasis of the Seas measures 1, 184 feet in length, stands 18 decks tall, and has a crew of 2, 394 to tend to 5, 400 passengers. But it is the ship's amenities that make it spectacular.
The boat comes equipped with a football-field-size park with more than 12, 000 trees and plants, an AquaTheatre with seating for 600 people, two rock-climbing walls, two FlowRider Surf Simulators, a zipline, a 600-meter running track, a large main theater, and a full-service spa, just to name a few.
4.&nbspSeaDream Yacht Club's SeaDream I and II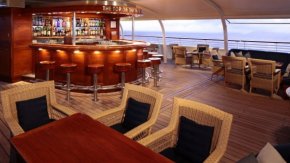 SeaDream has two luxury mega yachts (as they like to call them), which can hold up to 56 couples and 95 crew each, providing "luxury, privacy, and pampering" to its guests in a setting that is more intimate than big-ship sailing provides.
The five-star service sees passengers waited on hand and foot; treated to award-winning gourmet cuisine and fine wines; and given access to a fitness center and a variety of water sports activities, including kayaks, paddle boards, snorkeling equipment, and Jet Skis.
5.&nbspCrystal Cruises' the Crystal Serenity
Regularly voted the world's best cruise ship, the Crystal Serenity underwent a full refurbishment in 2013 costing $17 million. The ship's interior design is inspired by the "casual-yet-cultured vibe of Southern California" and has unique features including a chef's herb garden, vertical walls of greenery, and a retractable glass roof in the Trident Grill.
The Crystal Penthouse suite has 1, 345 square feet of space, London-inspired interior design, 24-hour butler service, and a guest bathroom. The rest of the suites feature fresh flowers, Frette linens and robes, room service, and nightly turndown service.
6.&nbspRegent Seven Seas Explorer
Regent Seven Seas Cruises
Scheduled to sail on its maiden voyage in spring 2016, the Seven Seas Explorer is set to become the world's grandest and most luxurious of cruise ships. Claiming to "set a new standard in elegance and sophistication, " the ship is intended to indulge its passengers with a Canyon Ranch Spa, extensive gourmet dining, shopping boutiques, a business center, and world-class nightly entertainment.
It will also feature the largest onboard suite ever seen on a cruise liner. The Regent Suite will be spread out over 3, 875 square feet and will feature a private garden, an in-suite spa, three marble-detailed bathrooms, two balconies, a walk-in closet, and Hermès and L'Occitane amenities.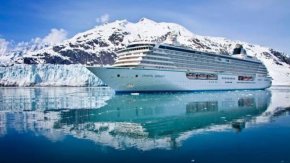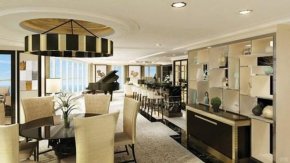 Source: www.foxnews.com
RELATED VIDEO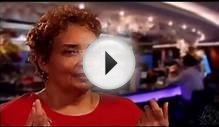 Queen Mary 2 - Luxury Cruise Ship Cunard Line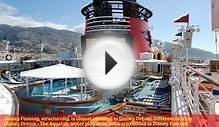 TOP 5 Most Expensive and Luxurious Cruise Ships Ever Built ...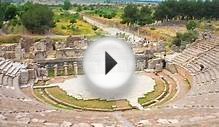 Exclusive luxury cruise line Silversea offering most ...
Share this Post