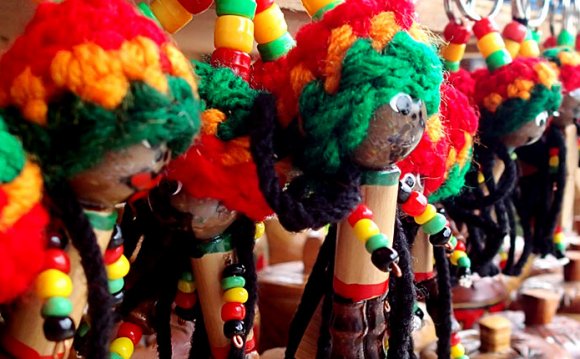 The sprawling 32-acre port complex houses standard Caribbean port retail shops like Diamonds International and Dufry, as well as Jamaican craft vendors, restaurants and a transportation hub. Several open-air wooden kiosks with vendors selling snacks and souvenirs are also set up on the port's neatly bricked open spaces.
Passengers can expect to find duty-free shopping, boutique vendors, a craft market, restaurants, and office and residential space within the port complex. Even if you don't plan to head out on an excursion or walk through Falmouth town itself, it's still worth leaving the ship to stroll the shaded sidewalks of the complex, browse the craft vendors and admire the replicated Georgian architecture.
Don't Miss
Dunn's River Falls:
It takes about an hour by taxi to get from Falmouth to these most famous of Jamaica's falls near Ocho Rios, where you can climb 600 feet up from the base of the falls or retreat to the beach where the rushing water exits into the ocean.
Mystic Mountain: Also in Ocho Rios, Mystic Mountain is a rainforest adventure park that's great for kids and adults and is home to some very unique outdoor activities. The adventure begins with a ride on the Sky Explorer, a chairlift that soars 700 feet over the lush landscape below. Once at the top, travelers can opt to try the park's signature Bobsled Jamaica ride, the Zip-Line Canopy tour or a twisty slide that ends up in the mountaintop swimming pool. Have lunch, and take in the view from Lookout Tower before making your way back down the mountain on the chairlift.
Montego Bay's Hip Strip: Hire a taxi for the 30-minute ride to Montego Bay, and enjoy a stroll along the Hip Strip (also known as Gloucester Avenue), past bars and shops in MoBay's most bustling tourist district, which fronts the beach. You can also do some duty-free shopping at City Centre, a shopping area that stretches along one block downtown; there, you'll find gold, timepieces, perfumes, crystal, leather goods, souvenirs and boutique clothing.
Good Hope Great House: This immaculately preserved home on a former sugar plantation was the abode of planter John Tharp, who once owned much of Falmouth's prime waterfront. Just 15 minutes from the port, in the lush interior, the Good Hope Great House dates to the 1700's and sits on 2, 000 rolling acres. In addition to estate tours and gourmet lunch offerings within the historic home, the property hosts a slew of activities that range from horse and buggy tours, dune buggy safaris and river-tubing along the Martha Brae River (it cuts through the property) to zip-line tours through the jungle canopy and ATV rides. You can book shore excursions (all organized by Chukka Caribbean Adventures) on your ship, or plan a see-it-yourself walking tour by booking at a kiosk in the port (shuttle transfers are included). Alternatively, you can book a taxi on your own (more expensive than the shuttle) to arrive at the estate and then decide which activities you'd like to experience. Lunches and high tea, however, must be booked in advance and through your ship's shore excursion department.
Anglican Parish Church: Built in 1795 with columns of thick mahogany and beautiful brick and stonework, this is the oldest public building in Falmouth. Visitors are welcome inside, and services are held on Sundays. There are plans in the works to hold Baroque concerts here in the future.
Water Square: People in Falmouth love to say that the city had piped water (read: running water) even before New York City, and it's true. Water Square, an open park space in the center of town, is where it all happened. Built in 1799, the reservoir that once occupied the site contained water from the Martha Brae River that was piped to nearby homes and businesses. The original structure was demolished in 1954, but the remaining fountain and surrounding park are nice places to sit for a spell with the townspeople.
Falmouth Court House: One of the first buildings you're likely to see as you walk into town, Falmouth's courthouse dates to 1815 and has been recently renovated, putting a spotlight on well-preserved Georgian features like fanlights, shingled walls and jalousies. While you can't tour inside the building, it's well worth walking past to admire from the outside.
Rafting on the Martha Brae River: Two passengers can board a 30-foot-long bamboo raft for this three-mile float down one of Jamaica's prettiest rivers. The relaxing journey takes about 90 minutes, and your raft captain will even let you try your hand at steering with the long bamboo pole if you're so inclined. Hire a taxi to take you to the put-in spot, and there will be plenty of captains looking to lead you along the river.
Source: www.cruisecritic.com
RELATED VIDEO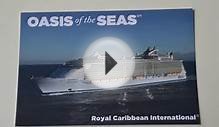 Cruise Ports, Caribe, Miami, Jamaica, Gran Caiman...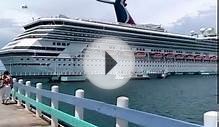 Ocho Rios Jamaica video while our cruise was in port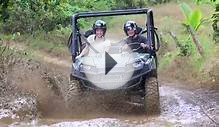 New Video: Falmouth Jamaica cruise port
Share this Post