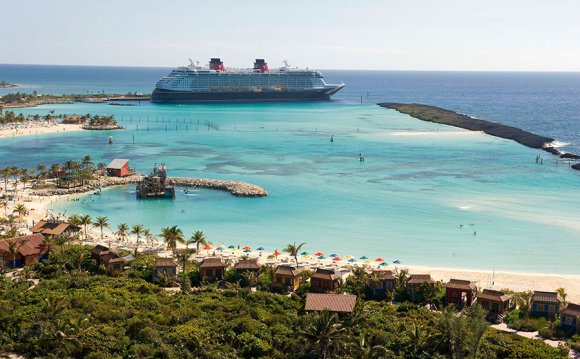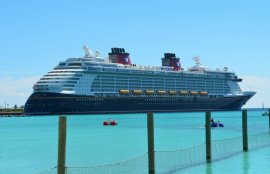 Advertisement
1. For guests of Disney World, transportation between Orlando International Airport and their Disney resort aboard Disney's Magical Express is complimentary. But as a Land and Sea Vacation cruiser, you have the option of purchasing transportation for $70 a person. The services includes motorcoach access from Orlando International Airport to your resort, from the resort to Port Canaveral, and from the port to the airport.
Advertisement
2. If you're only booking a Disney cruise, you can make reservations online or by phone. Folks looking to take a Land and Sea Vacation must call a Disney Cruise Line agent.
3. One of the conveniences of taking a cruise is that your meals are included in the price. Unfortunately, this doesn't extend to your resort stay. Unfortunately, opting for a Disney Dining Plan isn't an option when reserving a resort room via a Land and Sea Vacation package — so if you're interested in one, better book the cruise and the hotel separately. Separate bookings, however, means two deposits and two final payment deadlines of which to keep track (see #7).
4. Interested in purchasing vacation insurance? You'll have to purchase separate plans for land and sea.
5. Periodically, Disney World releases special offers exclusively available to resort guests booking through The Walt Disney Travel Company. The most popular special offers are a free dining plan and room discounts. To get the discount, though, you'll also have to book the offer separately from the cruise.
6. When booking a Land and Sea Vacation through Disney Cruise Line, you can purchase theme park tickets for your Disney World stay. However, you'll only have the option of buying tickets with the Park Hopper add-on — not ones that allow entry to only one park a day.
7. While you'll only have to make one deposit for a vacation spanning a Disney World stay and a Disney Cruise, you'll have to pay for the trip in its entirety 75-90 days prior to sailing. (For comparison, Magic Your Way bookings for a hotel and ticket combo usually require a final payment 45 days before arrival.)
8. Even though guests interested in a Land and Sea Vacation can book a stay at any of the Disney-owned and -operated properties, the number of rooms available through Disney Cruise Line may be limited. Again, you can always make hotel reservations separately, in case the particular resort you're gunning for isn't actually fully booked (though in busy season that may very well sometimes be the case.)
Source: blog.shermanstravel.com
RELATED VIDEO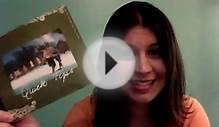 Disney Cruise Line - Kids Sail Free!!! My Vlog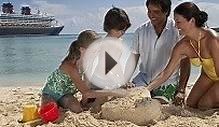 Disney Cruise Line: New Year, New KIDS SAIL FREE DATES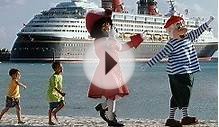 Disney Cruise Line: Kids Sail Free FAQ
Share this Post