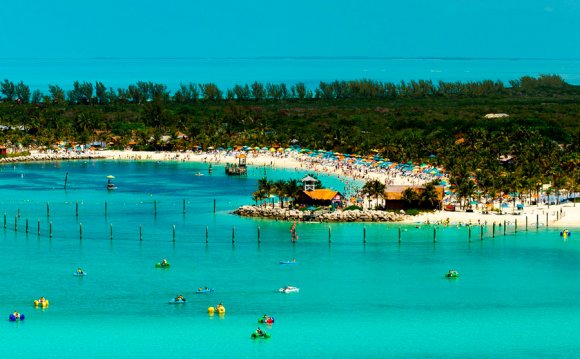 LOS ANGELES Disney cruises can be expensive, but you do not have to choose between sailing with Mickey and sending your children to college someday.
Necessarily.
During peak summer and winter holiday seasons, Disney's least expensive inside staterooms can cost more than $1, 000 a night for a family of four. At other times though, even desirable cabins with verandahs can be booked for less than half that amount.
The $6, 000 fare our family recently paid for a seven-night Caribbean cruise in late August did not feel like a steal. But the same itinerary cost twice as much for a Dec. 19 sailing.
Actually, fares for the holiday cruise range from $9, 700 for an inside stateroom to $31, 000 for a one-bedroom concierge suite.
To get a good deal on Disney Cruise Line, it helps to understand the Walt Disney Co unit's unique position in the marketplace that keeps prices high, said Carolyn Spencer Brown, editor in chief of Cruise Critic a review and travel information site.
While marketing heavily to families, Disney proffers a luxury experience that includes high-end, adults-only restaurants, more spacious cabins and décor that is upscale, even with all the hidden mouse ears.
Disney is a much smaller player than market-dominating cruise companies such as Carnival Corp or Royal Caribbean Cruises Ltd and has added capacity slowly to avoid the fire sales other lines use to move unsold cabins, Brown said.
"Disney is very conservative, very careful, " Brown said.
That means the usual bargain-hunting strategy of booking at the last minute often will not work. In fact, fares typically rise over time as the ships fill, said Adrienne Vincent-Phoenix, CEO of vacation resource site MousePlanet (mouseplanet.com) and a veteran of 20 Disney cruises.
Rather than discounting fares for poorly selling cruises, Disney tends to offer "kids sail free" promotions or other add-ons, she said.
Savvy buyers are already snapping up the least expensive and most desirable cabins for next summer, Brown said. For high-season travel, "you need to plan at least a year in advance, " she said.
Instead, bargain hunters should consider traveling during the school year, when most families cannot. They should also seek out longer trips, especially cruises across the Atlantic or through the Panama Canal which the company uses to reposition its ships. For example, a 14-night transatlantic cruise that sails May 15 from Port Canaveral, Florida currently can be booked for as little as $1, 890 per person, or $270 a night for a couple.
Note that it is now industry standard to add gratuities directly to the bill, and Disney charges $12 per person per day to cover room stewards (called hosts and hostesses) and dining room servers. That added up to $336 for our party of four.
Vincent-Phoenix also suggested looking for cruises out of less popular ports such as Galveston, Texas or Miami.
motor game
entrepreneurs center
3 d motor
vacations to go resorts all inclusive
startup jobs boston
off vacation
self motivation definition
inspirational quotes about life with pictures
vacation gas
which city are you
startup test
what is the city
entrepreneurs of 2015
development of a business
fintech group
uplifting motivational sayings
entrepreneurship quotes bill gates
what is development work
the development of people
city years
miami fintech
fintech tampa
show startup
ecommerce
health for development
from my city
entrepreneurs only
thesis tech and finance are concentrating wealth
self motivation activities
vacations los angeles
developmental pediatrician salary
state motor
developmental milestones for infants chart
one entrepreneur
lagos nigeria postal code
where development
true entrepreneurs
fintech products
windows startup programs windows 10
online lifespan development course
city team
development company that
motivation theory
fintech use cases
what is development system
is motor
entrepreneur of year
the startup you
place of development
image vacation
our milestones drive us
i motion 9
st motor
software development company
best city
cities in pennsylvania that start with c
we own this city
cities in california
motion house
how to business development
digital entrepreneurs
investors willing to invest in africa
local motion
famous quotes from kanye west
work vacation
startup law
bud fintech
fast development
startup movie
based entrepreneur
senior 3 words
developmental psychology theories quiz
flexible business ideas
book of quotes by famous women
lagos state polytechnic
house development
health development
more vacation time
a motor has
developmental milestones 2-4 years
entrepreneurs idea
how to stay motivated to eat healthy
health startup
where vacation
entrepreneurship pdf books
nigeria visit
startup cash
mexican fintech
about my vacation
only motor
women only entrepreneurs
number development
biggest cities in florida list
startup a company
developmental psychology course outline
Source: www.reuters.com
RELATED VIDEO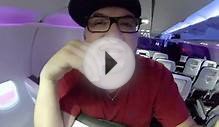 GOING TO MIAMI! - DISNEY CRUISE SHIP!!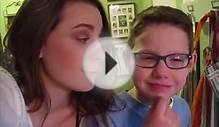 Miami and Disney Cruise 2015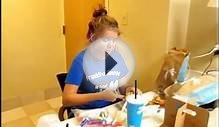 Heading To Miami For Our Disney Cruise (Part 1)
Share this Post