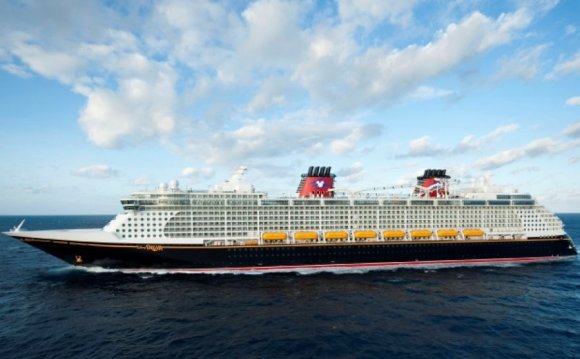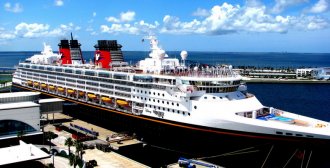 Why Choose Disney: Dozens of cruise lines claim to be kid-friendly, but only a handful are truly making it a priority to woo families. Disney is the only cruise line that was conceived especially with families in mind. That's not the same thing as being all about children. "You're dead if you aim only for kids, " Walt Disney once quipped. "Adults are only kids grown up, anyway." He was right, of course. And that's where Disney Cruise Line gets it right, too.
Parents can find plenty to appreciate about Disney Cruise Line, as our correspondent, Suzanne Kelleher, discovered on a three-night sailing. ("It didn't surprise me that Disney delivered a wonderful array of family activities and super kids' programs. But the experience was quite a bit more upscale and sophisticated than I was expecting. We saw the attention to detail and creative touches for which Disney is known, without the keyed-up vibe and big crowds you encounter in the theme parks. Service was always extremely attentive and friendly. And then there's the Wonder itself—a gorgeous ship, with elegant vintage details like intricate marquetry woodwork and art nouveau decor.")
Disney's fleet consists of four ships: the Magic and the Wonder, with two larger ships that were introduced in 2011 and 2012, respectively. The signature look harkens back to the majestic transatlantic ocean liners of a bygone era, with a return to round portholes, multiple funnels, and horizontal rails. The black hulls, white superstructure, and twin red funnels recall the colors not only of luxury ships from yesteryear but also the apparel of a certain cartoon mouse. Disney had to obtain special permission to paint its lifeboats bright yellow—to match Mickey's bow tie—instead of bright orange, the maritime standard. Another Disney difference: Its ships announce their arrival with a horn that plays the first seven notes of "When You Wish Upon a Star."
This is a premium cruise with a premium pricetag. Bear in mind that Disney's pricing comes closer to all-inclusive than you find at most other cruise lines. As you would expect, meals, kids' programs, and most activities and entertainment are included in the price. But the Kellehers appreciated that Disney prices generally include roundtrip ground transportation and baggage handling, government fees and taxes, all non-alcoholic beverages, and quite a few unique, value-added opportunities. ("We never felt like we were being nickel and dimed with add-ons during the cruise, which is such a typical complaint about cruising. This definitely made our cruise feel more relaxed. Our kids could help themselves to soda, milk, and juice at the self-serve fountains without our having to buy a beverage card for them. There were so many free activities and special events going on all the time, like screenings of first-run Disney films—some in 3-D. We attended a premiere of "Bolt 3-D" aboard the Wonder, which was a lot of fun. There were quite a few reasonably-priced shore excursions available, too. You could very conceivably not spend a penny during the whole day on Castaway Cay.")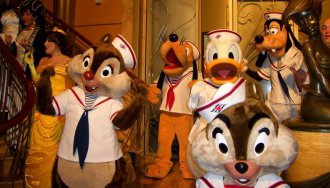 Disney characters (Flickr: mhowry)
The biggest downside to the three-night cruise? With so many options and no full day at sea, you may not find ample time to fully enjoy the ship. ("It was amazing what a huge variety of family, kid, and adult activities were available in a few short days. With such a jam-packed schedule and so many choices, there were obviously a lot of fun things we just didn't have time for. This was a great sampler cruise, and a nice entry into cruising for first-timers. But, if we were to do a short Disney cruise again, we'd definitely book the four-day option.")
The itinerary: The three-night Bahamian cruise is the shortest Disney itinerary available. It sets sail from Port Canaveral, on Florida's east coast, less than an hour's drive from Orlando and Disney World.
Passengers spend three nights at sea and their two full days in ports of call—Nassau, the Bahamas, and Castaway Cay, Disney's private island. For the Kellehers, boarding early meant getting a jump on the fun. ("We arrived several hours before setting sail, and were able to board, have a welcome lunch, and start enjoying the ship immediately.")
Port Canaveral has come to be a busy departure point for shorter cruises, with dozens of ships from various cruise lines leaving for the Bahamas each week. Disney Cruise Line has its own terminal, which helps smooth the pre-cruise boarding experience, often cited by cruisers as one of the least favorite parts of a typical cruise. ("We took the Disney shuttle from Orlando airport to the Disney terminal, then waited less than 30 minutes in the security line. At the check-in desk, we received our stateroom key quickly and were able to board. It all went like clockwork.") If you're flying home at the end of your cruise, you can check your luggage and get your airline boarding pass even before you leave the ship.
The ship: Constructed in the famous Fincantieri Shipyards in Italy, and introduced in 1999, the Disney Wonder is nearly identical to its sister, the Magic. It has 10 decks and 875 staterooms, with a maximum capacity of 2, 700 passengers.
When it comes to cruise ships, size matters—but bigger doesn't always mean better. The Wonder is half the size of the megaships that Royal Caribbean has introduced recently, but it's still a big ship. ("I was expecting to encounter the moo factor—that feeling you get when there are too many people in too small a place, like cattle being herded. But, truly, we did not experience that at all. We knew there were around 2, 700 passengers on the ship, but we never saw them in the same place at the same time. We were never boxed out of an event or activity, and we never waited in any line for more than a few minutes when disembarking and embarking. There was no standing around waiting for our dinner table, because Disney uses rotational dining.")
The Personal Navigator is a daily newsletter of scheduled onboard activities, special events, entertainment, and shore excursions. There is a ton of activities going on all the time in multiple places on the ship—and, on the last day, on Castaway Cay. ("The Navigator is your onboard Bible to what's happening. It tells you which activities will happen when and where. We tried to look at it the night before, so we could roughly map out the next day.")
There are supervised children's programs onboard for kids 3 to 17, broken into three age-appropriate clubs. Parents choose a password to use throughout the cruise each time they check their 12-and-under child out of the club. ("We filled out registration forms on the first day, and each of our kids got an ID wristband to wear for the rest of the cruise. We were also given a pager each time we checked in our kids, which I thought was terrific.") When you check your child in, Kelleher advises asking whether the group will remain in the clubhouse. ("Otherwise you could come back to get your child and find out that her group is on the top deck playing basketball or in having a karaoke contest in Studio Sea, a lounge that resembles a TV soundstage. You can always request to have your child stay in the clubhouse, or you can simply find out where she'll be so you can pick her up there.")
inspiration quotes pinterest
top new entrepreneurs
vacation me
process startup
startup part
don't disappoint me with your small mind
motor work
fintech retailers
child developmental psychology careers
entrepreneur inc
startup net
fintech 2016
video vacation
city out
cdc developmental milestones 3 years
list startup
quotes about the road to happiness
find a developmental pediatrician
blog startup
job development
motion book
vacation best
new you city
lagos earring backs
cities in michigan that start with d
st vacation
virginia independent
view motion
the city is our
entrepreneurs top 10
up development
vacation ma
first motion
vacation film
city more
city skyline in gold
during development
summer essentials for vacations
venture capital
developmental theory in education
type of business to start
today motion
start-up company
top fintech
map of cities close to denver
vacation in
motor team
developmental pediatrician mesa az
development in music
high-tech companies
no code startup
quote capable of
netsuite
city of more
software entrepreneurs
media motion
city m o
development from home
be nice inspirational
i need money for my startup
vacations to go allure of the seas
entrepreneurship development notes pdf
vacation by rail usa
startup business funding websites
startup hours
top startup
cities in northwest ga
small successful businesses ideas
startup company steam
motion job
startup twitter
quotes about the road to happiness
startup companies
american businessman
how to motivate a group of people
entrepreneur magazine franchise 500
development what is
grocery shopping
how freely should you share your startup idea
game vacation
entrepreneur top
further development
store startup
why fintech
fintech center
time vacation
fintech in india
more motor
startup home
entrepreneurship meaning in marathi
what is new development
inspirational quotes for women
lagos state university college of medicine
startup funding rounds
video vacation
news development
new you city
street entrepreneurs
food vacation
american investor
financial services trends 2018
biggest cities nigeria
entrepreneurs under 16
betaworks
gift startup
after my vacation
ma startup
startup ideas
selena gomez inspiring quotes
what is entrepreneur
entrepreneurship skills ppt
women only entrepreneurs
types of motivation in management
vacations to go cruise tours
young it entrepreneurs
share vacation
cities in california by population
citie skylines twitter
developmental pediatrician northern nj
head motion
development business
startup jobs san jose
what is the city of
financial services industry
architect entrepreneur
children's developmental stages psychology
figure fintech
it development
early startup
fintech bank
5 day vacation
work for a startup abroad
family gatherings
fintech tools
lagos business school
games entrepreneur
off city
inspirational quotes by
startup.com 2001
big cities in west texas
city new
development women
were in the city
san francisco close cities
companies downtown houston
developmental milestones 18 months to 3 years
fintech stock price today
vacation day
city of more
startup tv series cast
how was the vacation
motion de
5 top entrepreneurs
vacation good
motivation images
fintech loans
arizona city starts with s
startup tv
Source: www.minitime.com
RELATED VIDEO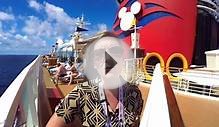 Disney Cruise Line: Perfect for Adults and Kids!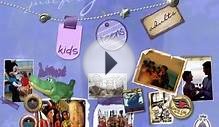 Disney Cruise Line:Kids,Teens & Adults DVD Menu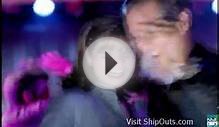 Disney Cruises for Adults not just Children
Share this Post