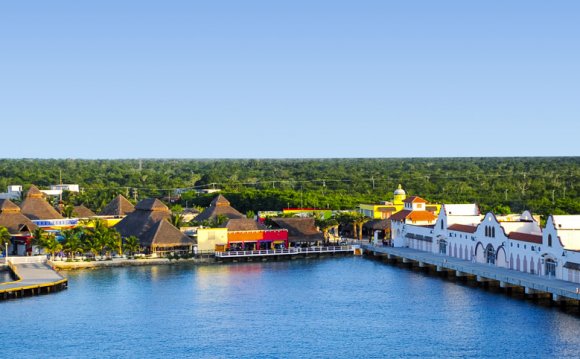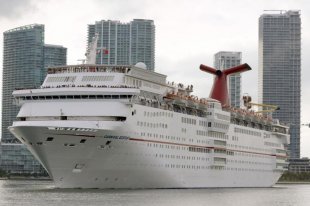 The winter holidays can be a great time to travel with family and friends if you can find good deals. Above, the Carnival cruise ship Ecstasy leaves the port in Miami, Sept. 18. Photo: Reuters/Joe Skipper
The holidays can be a great time to treat yourself to a vacation - whether you want to take a break from your family or you're simply looking for a more exotic location for family bonding time.
Now that December is here and holidays are approaching, many companies will offer last-minute travel deals on everything from Christmas getaways to New Year's cruises and flights around the world. Here are some of the best ways to travel deals for this holiday season.
Holiday Cruises: Even though Black Friday has passed, there are still a few deals left to be had, with cruise companies selling discounted tickets in honor of the post-Thanksgiving shopping rush. If you're looking to spend the Christmas season on a ship in warm water, Priceline has several deals running through this week.
Royal Caribbean is offering reduced rates on a four-night Majesty of the Seas cruise in the Bahamas, with tickets starting at $579. Plus, if you register this week, you can get a bonus of up to $750 in onboard spending.
Norwegian Cruise Line is offering a seven-night eastern Caribbean cruise for 59 percent off its brochure price. Tickets start at $649, and you can get $100 in free onboard spending.
Other Royal Caribbean cruises include a buy-one-get-one offer - buy one ticket and you can get 50 percent off a guest ticket. These cruises also include up to $300 in free onboard spending.
New Year's Cruises: Carnival Inspiration has tickets for a Mexico-Baja cruise starting at $274. The deal includes special military rates and up to $500 in onboard credit.
Try out a Carnival Victory cruise that lasts four nights and goes through the Western Caribbean - tickets start at $489, with the option of a special military rate and $500 in onboard credit.
Winter Travel Deals: Beyond cruises, there are plenty of other travel deals to be had this time of year. Try looking for all-inclusive packages to save money on airfare to your far-flung location.
Vacation websites often offer deals on trips to warm destinations in places like Latin America or Hawaii. For example, CheapCaribbean.com is offering deals like this $729 five-night stay in the Dominican Republic and this trip to Riviera Maya, Mexico, for $189 per night.
Some websites offer great deals that they bill as holiday gifts. If you're looking for a quick getaway over the holidays, check out "gift" sections of websites like Travelzoo. There, you can find items such as a "Napa Valley Escape" that includes breakfast for $99, or save 30 percent on a stay at the Lake Arrowhead resort in Los Angeles for $149.
See also:
Source: www.ibtimes.com
RELATED VIDEO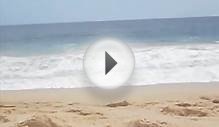 Cheap Cruises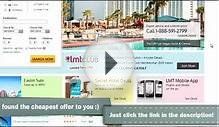 Cheap Last Minute Travel or Vacations or Hotels or Cruise ...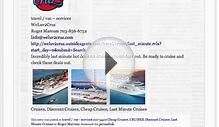 Last Minute Cruises cheap Book & GO!
Share this Post