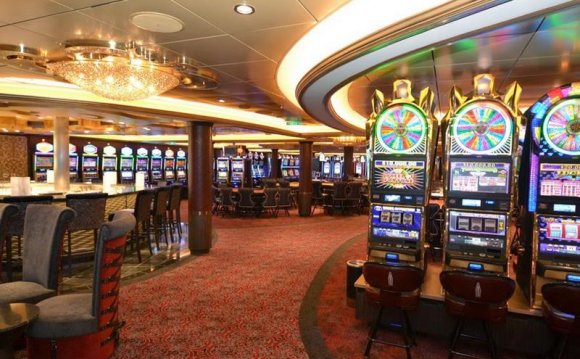 It's your vacation and you should have the freedom to choose how you spend it. That's Freestyle Cruising® on Norwegian Cruise Line. Dress up or down. Sleep in or catch a sunrise from your own private balcony. Take in some never-before-seen entertainment at sea. Even eat somewhere different every day, on your own schedule. Whether you're on board or on shore, you can do as much or as little as you please. It's all up to you.
Although Freestyle Cruising offers you plenty of freedom and flexibility, it is important that all our guests have a common understanding of the expected behavioral standards while on board our ships. This Guest Conduct Policy is intended to ensure that all guests enjoy their cruise experience while following our code of conduct throughout their vacation. Whether you are transferring to and from ships, are inside the terminal, exploring on a shore excursion, enjoying our private island or on board one of our ships, we ask that you abide by this policy. It is not intended to be all-inclusive and it is possible that not all issues are specifically addressed. Guests are always expected to follow the direction of the ship's Captain, who will take the necessary action to ensure the safety, security and well being of our guests. Guests are also expected to comply with applicable laws of the various countries that their cruise visits. Updates to the Guest Conduct Policy may be made between publications of this directory and will be available for review on the Norwegian Cruise Line website www.ncl.com.
SAFETY AND SECURITY
Safety and security are everyone's responsibility. Should anyone become aware of unsafe or possibly illegal behavior during their cruise, they should immediately report this to the ship's Security Staff or other ship management. This may be done through ship's telephone system by dialing 911 or by seeking the assistance of a crew member.
GUEST CONDUCT
GUEST AND CREW INTERACTION
Our crew members are friendly, outgoing and helpful, and they will do their very best to make your vacation as enjoyable as possible. Please do not misinterpret their friendliness. Crew members are prohibited from engaging in physical relationships with guests. Crew members are not permitted to socialize with guests beyond their professional duties, and are not permitted to be in guest staterooms, except for the performance of their shipboard duties. Guests are expected to respect these policies and are similarly prohibited from engaging in physical relationships with crew members. Guests are not permitted in any restricted or crew area of the ship, including crew staterooms and corridors.
VERBALLY ABUSIVE OR OFFENSIVE LANGUAGE
Verbally abusive or offensive language directed toward anyone, to include guests, crew members, governmental officials, or others is not permitted.
INAPPROPRIATE OR ABUSIVE BEHAVIOR
Inappropriate or abusive behavior including uninvited physical contact, solicitation, harassment, vandalism, theft, violence, use of fake/false identification, underage drinking (see alcohol section below), providing alcohol to those under the allowed age (see alcohol section below), possession of illegal substances/items or any other illegal or offensive conduct is not permitted.
UNSAFE BEHAVIOR
Sitting, standing, laying or climbing on, over or across any exterior or interior railings or other protective barriers, or tampering with ship's equipment, facilities or systems designed for guest safety is not permitted. Guests may not enter or access any area that is restricted and/or for the use of crew members. Any other unsafe behavior, including failure to follow security instructions, is not permitted.
DISCOURTEOUS OR DISRUPTIVE BEHAVIOR
Pool, deck and theater chairs may not be reserved. Topless sunbathing is not permitted. Boom boxes or loud radios are not permitted. Roller blades, roller skates, skateboards, scooters, surfboards, bicycles, and similar items may not be utilized on-board; except for mobility aids related to special needs, as approved by the ship's management.
SMOKING
As the health and well-being of our guests and crew is of the utmost importance, Norwegian Cruise Line will institute changes to its smoking policy for . The specific changes prohibit smoking on stateroom balconies and limit smoking in the casino to players. On Norwegian Getaway and Norwegian Breakaway, smoking on The Waterfront will be permitted on the starboard side, except by the outdoor dining areas. Public areas throughout all our ships are smoke-free. If you smoke regular or electronic cigarettes, you can do so in designated areas only. For more information on our smoking policy please click here.
CURFEWS
Ship's management reserves the right to enact and enforce curfews on an individual, group, or ship-wide basis, if in the sole judgment of the ship's Captain, such steps become necessary to ensure guest or crew safety. Children under the age of 17 are not allowed unaccompanied by an adult after 1:00 am.
blog que es
blog quilting
blog questionnaire
blog red machine
blog reedsy
blog reader app
blogroll
blog rotmg
blog roblox
blog recipes
blog rubric
blog sites
blogspot
blog synonym
blog sites free
blog search
blog software
blogstomp
blog starter
blog templates
blog title generator
blog topics
blog to
blog tv
blog titles
blog templates free
blog themes
blog url
blog updates
blog ui
blog ux
blog url ideas
blog username ideas
blog unity
blog universal orlando
blog vs vlog
blog vs website
blog vs article
blog vs podcast
blog vs newsletter
blog vault
blog vs youtube
blog videos
blog websites
blog writing
blog websites free
blog writer
blog writing examples
blog writing jobs
blog website builder
blog writer jobs
blog xcaret
blog xml
blog xbox
blog xd template
blog xiaomi
blog xanga
blog xamarin
blog xero
blog youtube
blog youversion
blog yepp me scam
blog ynab
blog yelp
blog young living
blog yellow
blog young house love
blog zoom
blog z apetytem
blog zanquetta
blog zox
blog zen habits
Source: www.ncl.com
RELATED VIDEO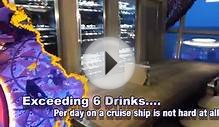 All You Can Drink Package Cruise Ship Package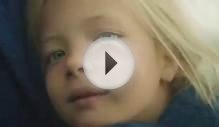 All-Inclusive Cruises from Norwegian Cruise Line for 2015 ...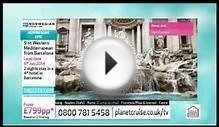 Planet Cruise TV Show - Norwegian Cruise Line Deal 23/02 ...
Share this Post