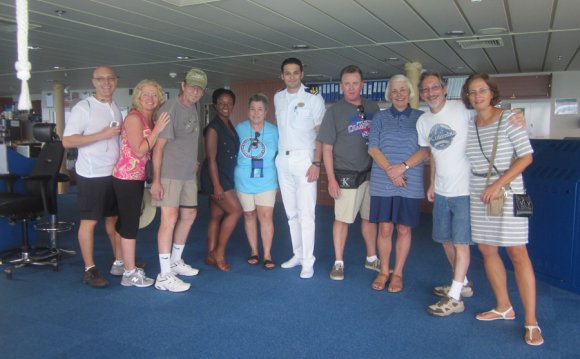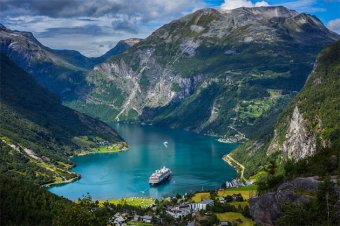 When it comes to cruising Northern Europe, the Baltic always takes center stage, but Norway cruises should not be overlooked. The "big" cities of Oslo and Bergen might not be able to compete with the likes of St. Petersburg, but Norway's small cities and villages more than compensate with their scenic beauty, unique museums, funky foods and otherworldly Arctic appeal.
Norway's fjords are its cruising claim to fame. Unlike in Alaska, you're less likely to see glaciers and interesting wildlife and more likely to turn your gaze (or camera) to dramatic waterfalls tumbling down verdant cliffs and mountainsides. Outdoors enthusiasts can get closer with kayaking or hiking trips. Smaller villages along the fjords function more as transit hubs for excursions out to scenic vistas, while Norway's cities give the opportunity to explore excellent museums on the country's maritime history and local culture, as well as shop for its well-regarded woolen products or unusual food items. (Brown cheese-flavored chocolate, anyone?)
Adventurous types might want to follow the coastline all the way north, into the Arctic, to spy on polar bears and abandoned mines and to seek out the midnight sun.
With a wide variety of itinerary lengths and ship types, from mainstream to luxury and expedition, cruise travelers have a lot of choices to tailor their Norway cruises to their interests. And with hotel and food prices in Norway being sky high, a cruise can also be the most affordable way to see this northern land.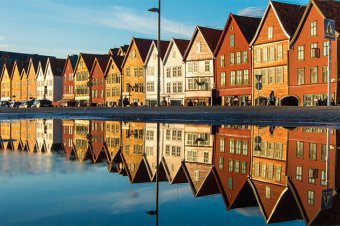 Best Time for Norway Cruises
June through August is the peak of the Norway cruise season, but voyages begin in May and run into September. (A few lines offer earlier spring or later fall cruises, and Hurtigruten sails year-round.) Temperatures may be a bit more brisk at off-peak times, but you'll avoid summer crowds. In general, summer temperatures are warm but not oppressive, with average daytime temps in the upper-50s and 60s in ports like Oslo and Bergen. Though highs can reach into the 80s, weather there can be change frequently, bringing plenty of rainy days. You'll also experience long summer days in this northerly destination, but you have to cross the Arctic Circle to experience the "midnight sun, " when the sun never sets.
Norwegian Fjords Cruise Lines
Norwegian line Hurtigruten is the king of Norway cruises, with at least one ship departing daily on its coastal route. Most major cruise lines and many expedition lines also visit Norway; the notable exceptions are Carnival, Disney and Norwegian Cruise Line. Some major cruise lines only offer a few departures, while others - such as Celebrity Cruises, Costa, Fred. Olsen, Holland America, MSC Cruises and P&O Cruises - provide multiple sail dates and itinerary options.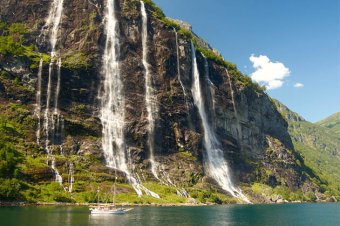 Norwegian Fjords Cruise Itineraries
Norway cruises depart from a variety of homeports, including Bergen and Oslo in Norway. Other popular departure cities are Copenhagen, Amsterdam, Hamburg and a variety of U.K. ports (Southampton, Harwich, Dover and others). True Arctic cruises may embark in Svalbard (Spitsbergen). There doesn't seem to be much of a standard Norway cruise - many are a mix of southern and northern ports, as well as other Northern Europe destinations - but here's the basic breakdown.
Norwegian Fjords: Norwegian Fjords cruises generally range in length from seven to 14 nights. Bergen is the big city that features on most itineraries; some may include Oslo, as well. Cruises are rounded out with smaller, scenic ports like Stavanger, Geiranger (with its picture-perfect fjord), Alesund and Flam. A surprising number goes as far north as Spitsbergen (Svalbard) in the Arctic - even on weeklong sailings. (For more, see our nine reasons to cruise the fjords.)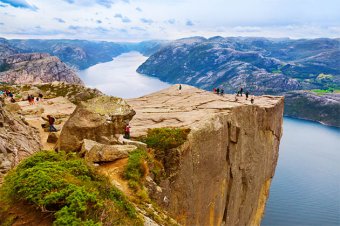 Coastal Voyages: Hurtigruten ships offer year-round service up and down Norway's coastline, cruising roundtrip from Bergen, going as far north as Kirkenes and the Arctic Circle, and stopping at a myriad of ports, both large and small. While foreigners may treat these journeys like regular cruises, staying onboard for five, six or the full 11 nights, daytrippers use the same vessels as ferry service between ports, and crewmembers unload freight and mail at most stops.
Arctic Norway: You don't need an expedition ship to visit Norway's Arctic destinations, such as Tromso, Honnigsvag and the North Cape, Svalbard (Spitsbergen) and the Lofoten Islands. Many mainstream and luxury lines offer itineraries to these northern ports; the cruises are typically two to three weeks and may also hit some southern Norway ports, as well. You can learn more about these and expedition sailings in our Arctic Cruise Basics.
Norway Plus: If you're not just interested in Norway, look for (typically lengthy) itineraries from a variety of lines that combine Norwegian stops with Baltic or other Northern Europe destinations, or even head as far as Iceland.
Norway Cruise Port Highlights
Both a homeport and a port of call, Bergen is rich in history and art, and it's easily navigated on foot or via public transport. Top attractions include the old wharf area with museums, shops and restaurants; the Bergen Fish Market; an array of art museums; and a funicular, which climbs up Mt. Floyen to offer scenic views and hiking trails.
Culture fiends will find that one day in port isn't enough time to see all of Oslo's attractions. You must choose from among the Nobel Peace Center, which lauds the achievements of the various laureates; the Vigeland sculpture park; and various museums focused on historical ships and nautical themes, Norway's architectural and cultural history, and the Expressionist art of Edvard Munch.
More:
Source: www.cruisecritic.com
RELATED VIDEO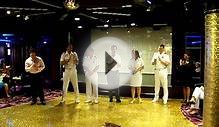 cruise critic meeting on the Norwegian Epic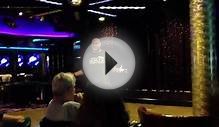 Steve McMahon @ Cruise Critic M&G (Norwegian Epic 2012-04 ...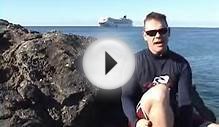 Cruise Critic: Norwegian vs Royal Caribbean Cruise Line
Share this Post