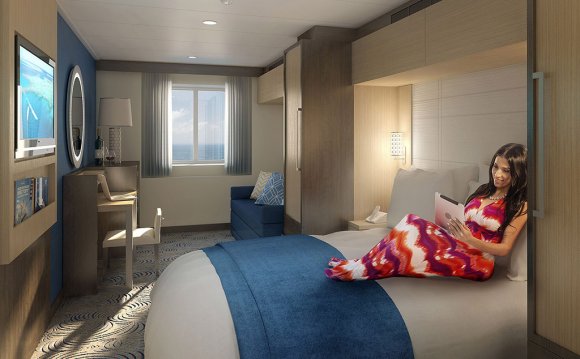 Just because you're million miles away from the ordinary on a Freestyle Cruise does not mean you need to be disconnected from the rest of the world. All of our ships feature Internet Cafés where you have the ability to surf the Web, chat online and access your private e-mail account
All of our ships are equipped with 24 hour Internet Cafés hosted by MTN, and offer the following services:
Service

Price

Usage Fees

(Same charge for Internet cafe workstations or personal laptops)

In Stateroom Access

- currently available on: Norwegian Breakaway, Dawn, Epic, Gem, Getaway, Jade, Jewel, Pearl, Sky, Spirit, Star, Sun and Pride of America.

Access available via wireless connectivity or with the use of ethernet cable (complimentary cables can be obtained from the Internet Café Manager in the Internet Café during posted hours.

Laptop rentals

Limited laptop rentals are subject to availability.
Laptop insurance - $3 per day (optional)

Access to printing

(From cafe workstations or Laptops)

$0.50 per document
Q: Is there internet onboard the ship?
A: Yes, we have Internet Cafés on all of our ships which feature terminals where you have the ability to surf the Web, chat online and access your private e-mail account (Gmail, AOL, Hotmail, Juno, Yahoo, etc.). For your convenience, the Internet Café Manager is available for assistance during posted hours. Internet Café terminals run on Windows XP and are limited to Internet communication. The terminals are not equipped with Microsoft Office (WORD, EXCEL, etc), however, most files can be accessed as "read only" for viewing purposes but cannot be edited or saved. Please note, on your personal laptop you can read, edit and save files without restrictions according to the programs installed as you normally would.
Q: Can I access my own email provider onboard?
A: Yes. Web based email providers are accessed as normal from our onboard system. If you wish to use an email system linked via an external email application, this can be accomplished by using IP 172.31.0.2
Q: How much does it cost to use the internet onboard?
A: Pricing is outlined above at the top of this page. Once onboard, instructions on how to create an account and pricing details are present on-screen in the Internet Café or on your laptop during the log-in process. Internet pricing is the same, whether you are using the Internet Café terminals, your own laptop or other wireless devices. All internet access charges will be billed directly to your onboard account.
Time Plans – offer guests the opportunity to enjoy a lower per-minute rate. These Time Plans are transferable between Internet Café terminals and personal laptops/ wireless devices, can be used anytime throughout the cruise until debarkation and don't have to be used in a single session. Please be advised that no refunds will be awarded for unused minutes and upgrading of pricing option once chosen is not available. Plans are subject to change.
Q: Can I check in for my post cruise flight and also print my boarding passes prior to leaving the ship?
A: Yes, you can check in online and print your boarding passes in the Internet Café. Please note that regular printing and online time charges apply.
Source: www.ncl.com
Share this Post