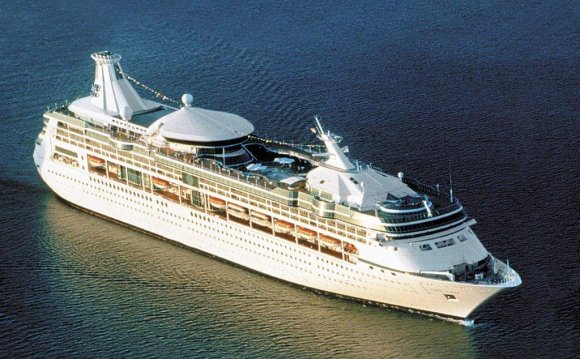 TAMPA — The sea fog that smothered the coastline of West Central Florida over the past two days did more than slow rush-hour traffic. Shipping lanes between the Gulf of Mexico and Port Tampa Bay became eerily quiet as the port came to a near standstill Tuesday, a seldom-seen event outside of a tropical storm or hurricane.
Nearly a dozen ships — including a cruise ship with more than 2, 000 passengers — were stranded in the Gulf of Mexico outside Tampa Bay, unable to make their way through the fog and into their berths.
Another 10 cargo ships were unable to leave the port, said Port Tampa Bay spokesman Andy Fobes.
"This is a freak weather event, " Fobes said.
The U.S. Coast Guard is responsible for the safety of ships traveling in U.S. waters, and Coast Guard officials decided at about 4 p.m. Monday that the fog was heavy enough to halt all shipping traffic coming into and leaving Port Tampa Bay. The fog advisory was expected to remain in place at least through the evening Tuesday.
"I don't know all the historic background, but for the 10 years I've been in the Coast Guard, I've never seen a port closure due to fog or anything else that wasn't a tropical storm or a hurricane, " said Coast Guard Petty Officer Steve Lehmann.
"Generally, if there are ships held up due to fog it's because the ship pilots refuse to board the vessel because of safety concerns, " Lehmann said. "This is one of those rare times where the Coast Guard extended its authority to restrict port activity.''
The Coast Guard did arrange to get the overdue cruise ship to its berth.
By 3 p.m. Tuesday, three Coast Guard vessels were escorting Royal Caribbean International's Brilliance of the Seas cruise ship to port, a day and a half beyond its scheduled arrival time. The cruise ship was the only one to get into the port, Lehmann said.
The freighters and tankers will remain in the Gulf until the fog dissipates, he said.
"We're looking out for people who are in that precarious situation, " he said. "We are making a concerted effort to get those people into the port. We are taking it slow."
The cruise ship had been with 10 other vessels, freighters and tankers, waiting to pass beneath the fog-shrouded Sunshine Skyway to make their way to the port.
Among the passengers of the Brilliance of the Seas, an ocean liner that can accommodate 2, 160 passengers and 880 crew and is longer than three football fields, was Ohio State football coach Urban Meyer, who is participating in a fundraising Buckeye Cruise for Cancer. The ship's passengers also included alumni, fans and current and former football and basketball players from the school.
The ship left Tampa on Thursday, made a stop in Cozumel, Mexico, and was scheduled to return Monday, said Cynthia Martinez, spokeswoman for Royal Caribbean.
Cruise ship passengers seemed to take the delay in stride, coming off the ship at about 6:30 p.m. wearing their Ohio State scarlet and a smile.
Ike Westfall, of Columbus, Ohio, said he had a wonderful time with his wife and three children, even with the delay. He said passengers made the best of the delay; on Monday night, for example, former football players performed in an impromptu karaoke event.
"The tailgate just went on for another day and a half, " said Westfall, 47. "The cruise line was wonderful. They kept everything open, gave complimentary beverages. Because of the fog delay they were extra special nice to everybody and took care of us."
The cruise line kept the regular menus available and offered free drinks, along with free Wi-Fi, and the staff made phone lines available for people to contact their airlines, Westfall said.
Jane Patterson, from Celina, Ohio, said she yelled "Yippee!'' after learning the cruise wouldn't end on time.
"We loved it, " said Patterson, who spends her winters in Fort Myers. "We got two free days."
Tampa Bay Pilots Association Executive Director Allen Thompson said pilots, who take command of 95 percent of the ships coming into and going out of the port, were waiting for word from the National Weather Service and the Coast Guard on Tuesday afternoon to begin moving ships, but the dense sea fog continued to limit visibility.
Fog is not unusual, he said, and sometimes it takes a few hours, maybe as many as 10 hours, before ships can move. But holding up maritime traffic for days almost never happens.
"This is somewhat unusual, " he said.
Once the port gets clearance, the waiting ships were to be prioritized by a marine safety committee. The freighters and tankers, depending on their cargo and where they are headed, would take a number and come in when summoned, Thompson said.
The port closure Tuesday morning came because of a dense sea fog advisory for coastal and inland communities. A similar advisory was issued over coastal waters, where visibility was reduced to a quarter-mile or less in some places.
Source: www.tbo.com
RELATED VIDEO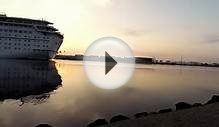 Carnival Cruise Ship PARADISE Arriving From Sea In Port ...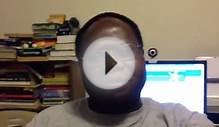 Caribbean Cruises from Tampa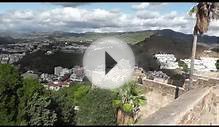 Cruise_RUS1.mov
Share this Post