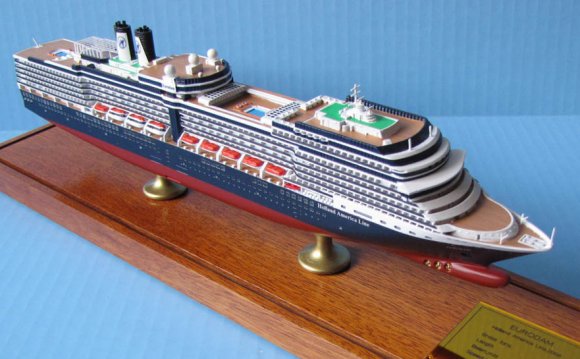 CRUISE SHIP MODELS

"...QM2 is MSM at its very best. You can't get any better than this model. It's flawless in execution, the centerpiece for anybody who has a passion for the great ocean liners of the past and present. Which is to say that it is a masterpiece. I have been a client since a year after MSM started selling models on the Internet, and over those years MSM exhibited a commitment to increasing both quality and accuracy. Well Done! I am now retiring from collecting. QM2 is my last model. Can't think of a better way to end it. Regards Sebastian"
"I have tried many times to call you. I wanted to tell you personally how much I appreciate my Norwegian Epic! It completely beat any expectation I might of had. You have my most sincere thanks and appreciation. You will hear from me shortly as I need to order a display case. Very best regards, Matthew L."
Note: Due to heavy backlog, we cannot start any more cruise ship models until April 2016. Once started, each model takes 3-4 months to complete. And as always, all in-stock models once sold out won't be rebuilt until commissioned ones are completed. We are very sorry for the inconvenience.
"Received your email to order REX. Price 2, 300 plus $90shipping. Interested in lighting option for $200 extra all I need someone to contact me for order. My # 917 841 xxxx you can call anytime. I have ordered models from Motion Models and SD Model Makers wish I would have found you sooner. Anthony L."
"Love the REX. I would like to commission for your company to build this ship for me. I immigrated to America on this ship in 1952... I'm asking for a length of 42" and obviously as much detail as possible. This is very important to me. Can you get back to me at your convenience also I would want it built to scale. Thank much. Anthony L."

Queen Mary 2

Queen Mary 2 is the largest, longest, tallest and widest passenger ship ever built. Comparable to a structure as tall as a 21-story building, she is over four city blocks in length and over a hundred feet longer than the Eiffel Tower is tall.

Click for more info


Sapphire Princess

The Sapphire Princess is a cruise ship owned by Princess Cruises which entered service in 2004. It is one of the world's largest cruise ships, with a capacity of approximately 2670 passengers. The ship was christened on June 10, 2004 in Seattle; it was the first cruise ship ever to be christened in that port.

this model.
Source: www.modelshipmaster.com
RELATED VIDEO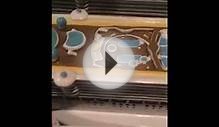 Cruise Ship Models update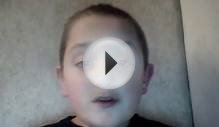 Update / Cruise ship model / navy ship models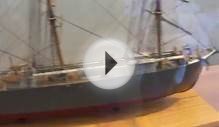 Check The Ransom B. Fuller Cruise Ship Model
Share this Post