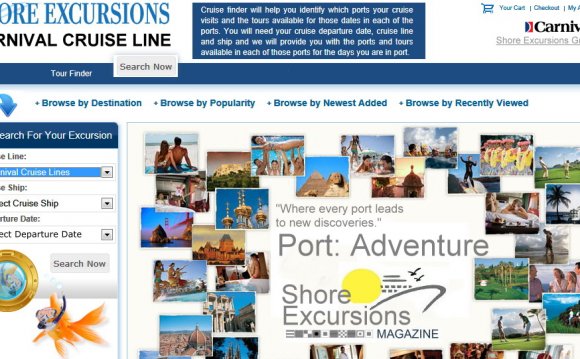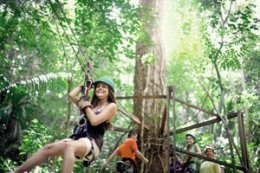 Snorkeling through coral reefs, exploring ancient Roman ruins, hiking on glaciers, shopping at local outdoor markets - all of these shoreside activities are as much a part of the cruise experience as enjoying the onboard amenities of your ship. Indeed, half the fun of taking a cruise is exploring exciting new places - tropical islands, bustling metropolises, exotic countries.
So to enhance each port visit (as well as to increase their profits), cruise lines offer organized shore excursions on all ships for additional fees. These land-based trips run the gamut from sightseeing city tours to cultural events and active pursuits. You can take a sunset pleasure cruise in St. Lucia, visit penguin colonies in the Falkland Islands, go wine tasting in Provence or rollerblade through Copenhagen. The tours can be booked onboard at your ship's excursions desk or online before you depart on your trip.
The benefits of booking ship-sponsored tours are many. You can skip the hassle of arranging your own onshore activities, you'll know the tour provider is licensed and reputable, and the ship won't depart until all of its tour buses have returned - even the tardy ones. You may also meet other shipmates whose company you'll enjoy back on the ship.
But ship tours are not always the way to go. The pleasurability and efficiency of tour operators varies from ship to ship, and some tour offerings are simply duds. All too often, shore excursions translate into time-consuming bus rides with drop-offs at shopping centers proffering souvenirs you can live without. For example, following a long, hot (but worthwhile) tour of the Acropolis outside of Athens, passengers who thought they were being driven back to their ship were squirreled into a tacky little shop, belonging to the tour guide's brother-in-law.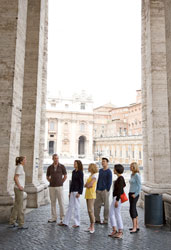 Finally, you will often pay more for the privilege of letting the cruise line arrange your day than you would if you booked directly with a provider.
To give you the skills to make the best decisions about your days in port, here is our best advice on what to expect from a shore excursion and how to make the most of your time ashore.
What to Expect: Shore Excursions
Cruise lines offer a mind-boggling array of tours - everything from basic snorkeling trips to more involved, overnight tours to see the Great Pyramids in Egypt. Here's a primer on what you can expect to see on offer.
Active vs. Sightseeing Tours: Shore excursions cover all levels of activity and interest and vary greatly, depending on what's available in each destination. Active tours could be anything from water sports to zip-lining, hiking, biking and dog-sledding. Activity-based trips might feature a day at the spa or beach, a pleasure cruise on a sailboat, wine or food tasting, a cultural performance or a visit to a museum. Sightseeing excursions are typically bus tours that take passengers to the highlights and shopping areas of the port city or nearby destinations. Remember that excursions look different in different parts of the word. In the Caribbean, you'll find options like snorkeling with sting rays or transportation to private beaches; European tours focus more on sightseeing - for example, full-day tours from the port of Livorno to the museums and cathedrals of Florence or multi-hour lunches, featuring local produce, meats and wine at a farmhouse in Tuscany.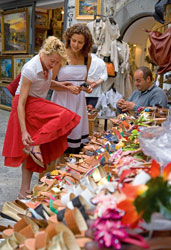 Full vs. Half-Day Tours: Shore excursions vary in length. Some take up all your time in port, while others are just a few hours of an all-day visit. Choose a full-day tour to see the most you can in one trip or for journeys to destinations outside the port city. A half-day tour might only focus on one specific itinerary - a three-hour kayak trip or a highlights tour of a city - but gives you free time to explore the port on your own before or after.
Guided vs. Free Time: Not all shore excursions involve busloads of tourists, dutifully following flag- or umbrella-waving guides. You will find these types of sightseeing tours, as well as athletic endeavors overseen by dive masters or hike leaders. However, some tours simply bring you to a destination where you're free to explore until it's time to meet the bus to go home, while others feature guided components, followed by an hour or two of free time.
Highlights vs. In-Depth: Some shore excursions - such as daylong trips from Tunis to the marketplace, museum and ancient Carthage – pack many activities into one trip. Others focus on one destination or activity, like a trip to the Mayan ruins from Cozumel. It's up to you whether you'd prefer to see many things for short amounts of time or focus on one place, in-depth.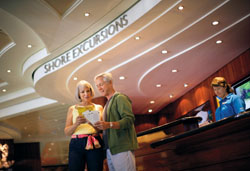 Concierge or Boutique: Some of the newest trends in shore excursions include intimate tours that are limited to 25 or so guests. Many lines offer these "boutique" excursions, which could be cooking classes at a renowned French cooking school or a behind-the-scenes tour of the Hermitage in St. Petersburg. Many lines also offer car-and-driver packages (so you can customize your own tour) or have concierges to arrange shoreside activities exclusively for your travel party. You can skip the caravan of four large tour buses and trade up for a more exclusive experience.
Shore Excursions vs. Independent Exploration
One of the biggest questions cruisers have is whether or not to take a ship-sponsored shore excursion. The answer banks on your budget, as well as your inclinations. Port tours vary in price, depending on the cruise line, and can run you anywhere from $40 per person for a simple beach break to hundreds of dollars each for such higher-priced options as helicopter rides, golf and long-day or overnight tours. Taking a tour in every port can quickly inflate your onboard bill.
Shore excursions are worth it if you want to venture to attractions that are located far from the pier, learn more about an area through a guide or participate in physical activities where gear is required (biking, diving, golf). However, if all you want to do is walk around town, shop or visit the beach, it could be much cheaper and less time-consuming to get a map and go it on your own. For instance, in St. Thomas, the shops are a stone's throw from the ship, but beaches are a cab ride away. (Although it still might be less expensive to hail a taxi to the beach than to participate in a tour.) And, in tiny Monte Carlo, the castle, cathedral and casino are all within walking distance of your ship. Don't forget about arranging your own transportation, too. In Hawaii, many ports offer on-site car rentals or rental agency pickups. In Barcelona, you can easily use a combination of local buses, the subway and hop-on, hop-off tourist buses to get around.
Source: www.cruisecritic.com
RELATED VIDEO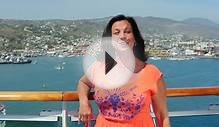 Top California Cruise Shore Excursions from "The Travel ...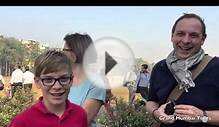 Shore Excursions - Grand Mumbai Cruise Excursions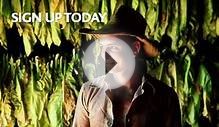 Cuba Cruise Shore Excursions 2015
Share this Post