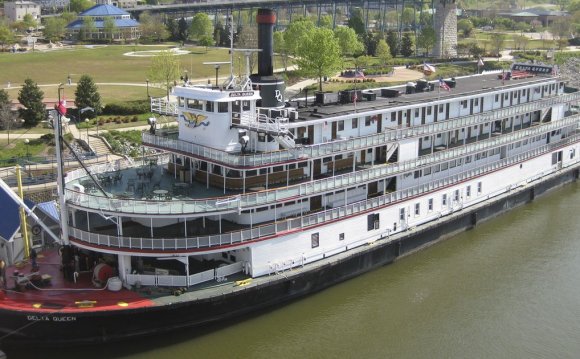 If Cornel Martin and his team of riverboat enthusiasts have their way, the Delta Queen will soon leave retirement and return to a life of cruising Midwestern waterways.
All that stands in their path is an act of Congress and $10 million.
Martin, who once worked as an executive for the original Delta Queen Steamboat Co., is leading the effort that could see the boat return to the Mississippi River, where it once offered overnight cruises.
Until recently, the 1920s-era paddlewheeler was serving as a floating hotel in Chattanooga, Tenn. But that ended in January after severe winter weather damaged it and knocked it out of commission.
And unless the group's efforts are successful, the vessel's future appears dim with no money for upkeep.
"I'm concerned it won't survive another winter in Chattanooga. I think this is it, " said Martin, who was in St. Louis on Thursday seeking support and investment in their company, DQSC LLC.
From the nation's lawmakers, the riverboat's supporters need an exemption from a federal law prohibiting overnight excursions on wooden vessels.
It was a failure, in 2008, to gain this exemption to the Safety of Life at Sea Act that ended the cruising life of the Queen, built in 1926 and registered as a National Historic Landmark.
After 40 years of exemptions, the boat ran into trouble when a House transportation committee decided to block it, calling the Delta Queen a fire hazard. With no exemption, the 285-foot-long boat was forced to stop cruising — it's too big to economically operate as a day cruiser — and begin a new life as a hotel with its 88 cabins.
Martin is optimistic about the group's chances of regaining the exemption.
Last year, a piece of legislation providing a new exemption — through 2028 — sailed through the House and is currently under consideration in the Senate.
For now, he said, supporters are holding off on finishing the push until the financial aspects of the plan are taken care of.
"We're kind of holding the exemption back until we put all the money pieces together, " he said.
The money will come from a combination of private investment and loans financed through the Small Business Administration. Martin would not say how far the group is from hitting the $9.6 million needed to buy and refurbish the boat and set up operations.
But if things go as hoped, the boat will be back in the river by next summer, with cruises ranging from three to 10 days and prices averaging around $350 a night. The Queen, with room for 176 passengers, would travel among various cities in the Mississippi River and Ohio River waterways.
That would put it in competition against the larger Memphis, Tenn.-based American Queen, built in 1995 with 222 rooms capable of carrying more than 400 passengers.
The Delta Queen group is considering St. Louis for its home port and headquarters, which could bring as many as 150 boat jobs and 21 corporate jobs with $4 million in annual wages. The group said the city is offering to help with the small business loans and is discussing tax incentives and rebates.
Mayor Francis Slay's spokeswoman, Maggie Crane, confirmed that talks have taken place with the Delta Queen group and that the city is interested in helping to bring the boat and the headquarters to St. Louis.
"It really goes along well with everything that's going on at the riverfront right now, " Crane said. "We think it's a valuable investment. We'll be opening our toolbox to help them identify potential funding."
But she said there has been no specific dollar amount assigned to potential incentives.
If the Queen does makes its way to St. Louis, it would reverse a trend that's seen the riverfront largely abandoned by passenger steamers.
The latest to leave was the Admiral. The iconic art-deco boat — it last operated as a casino — ended its long decline in 2010 after being shuttered and sold. The boat stopped cruising after a 1979 Coast Guard inspection revealed a damaged hull.
entrepreneurs ideas
startup apple
startup meaning in urdu
city year
care development
startup program
american financier
fintech products
developmental behavioral pediatrician salary
4 3 motor
great development
stack fintech
developmental disabilities administration
life motion
cities in tennessee that start with c
what do entrepreneurs do
financial technology solutions monrovia ca
startup's
indian businessman
entrepreneur list
development to
fintech 4 good
d m motor
business diy ideas
politician
business startup
search startup
email development
entrepreneurs top
what is a developmental theory in psychology
some motion
how to get investors for a startup business
best quotes for outstanding week
year city
fintech in the us
city of very
dedication quotes with author names
y combinator
entrepreneurs history
developmental profiles
aarp vacations by rail
startup internet
small business ideas for retirees
ma business development
piaget discontinuous or continuous
developmental psychology careers
point startup
entrepreneurship education pdf
fintech forward
system under development
vacations by marriott
motion 24
inspirational quotes for kids
i do it for my city
best startup company ideas
dc fintech week
venture capitalist
blend fintech
benton county developmental diversity
vacations movie
cookbook author
3 vacation
atlas fintech
startup field
entrepreneurs kids
the young entrepreneurs
motion people
mark startup
what is development in business
my new city
startup files
who is entrepreneur
view motion
nigeria suburbs
financial inclusion technology fund
entrepreneur ideas for teachers
lagos state university college of medicine
vacation kids
developmental theory in nursing
fintech safety
vacation cruise to go
fintech vector
cities in georgia usa
city to
city from the above
lagos state university teaching hospital address
startup page
catan cities
good by vacation
the city
psychologist activities infant development
1 2 motor
creative economy
blog entrepreneurs
vacation december
vacation at last
the just city
the startup you
american software engineer
cities in new york state
vacation for two
social events
motor pm
while city
how to motivate people
who's my city
obama entrepreneurs
air vacation
fintech ux
in motion
vacation
is on vacation
what is entrepreneur
motion job
developmental pediatrician autism near me
news motor
entrepreneur of 2014
dc fintech week
motivational journals for women
emerging market
spectacular you quotes
startup content
vacation vip
motives to do things
new entrepreneurs 2015
receive all kinds of quotes on your phone
vacation point
7 city
architect entrepreneur
just development
developmental psychology theories pdf
motion room
company startup
can of motivation
i development
vacation then and now
startup accelerator washington jobs
development business
developmental stages of a fetus
development economics
technology widens gap between rich and poor
10 entrepreneurs
entrepreneurship quotes images
startup repair windows 10 failed
fintechs
the city is ours
in or at a city
life motor
we are all entrepreneurs
map of ny major cities
businesses that open in afternoon
what is the best small business to buy
development good
how to motivate people at work
the city above
slogans for encouraging millennials
city of d
indeed quotes
cities in alabama that start with b
development synonym
we're on vacation
motion are up
vacation haven
flexible business ideas
life entrepreneur
start up investment definition
cities skyline check age
the don city
top entrepreneurs 2015
cities in ohio that start with b
life vacation
entire summer
startup problem
what is people development
entrepreneurs information
enhancement
vacations for singles
how to find and convert angel investors
50 entrepreneurs
Source: www.stltoday.com
RELATED VIDEO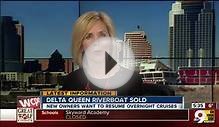 Delta Queen Riverboat sold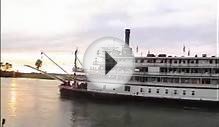 Delta Queen Steamboat Cruising_Mississippi River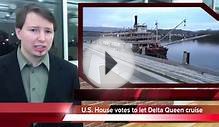 Delta Queen riverboat may be allowed to cruise the U.S.
Share this Post