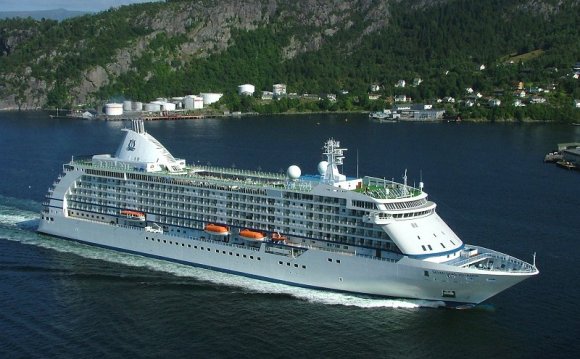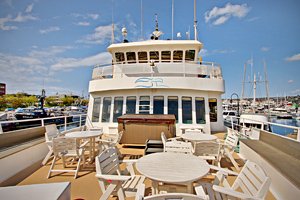 If you long for the open ocean but bristle at the thought of all-night discos, thousand-seat dining rooms or congested Caribbean ports-turned-duty-free-shopping-malls, know this: not all cruise ships are vast, floating resorts. A burgeoning industry niche revolves around small vessels - a wide-ranging group that includes yachts, rugged expedition ships, riverboats and classic sailing schooners - where passenger counts top out at closer to 300, rather than 3, 000.
Beyond offering a cozier atmosphere, the small size of these cruise ships creates a whole different experience, both onshore and onboard. Smaller ships allow easy access to tinier, less-trafficked ports that the bigger vessels just can't get to, lending to refreshingly unique itineraries. In Greece, for instance, Variety Cruises' ships stop in Monemvassia and Folegandros, unusual Greek cruise ports that are mostly skipped by larger ships. Expedition line Lindblad Expeditions makes a business out of getting guests to remote locations, where they can enjoy activities like kayaking off a wilderness island in Mexico or snorkeling among sea turtles in the Galapagos.
Onboard, the crowd-free experience is predictably more intimate and social. You can expect more personalized service from the crew, and are much more likely to get to know your fellow passengers as you see the same faces again and again (a bonus if you like to make new friends while traveling).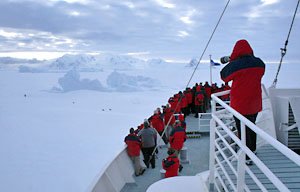 However, you'll be giving up many of the bells-and-whistles of bigger ships, with smaller vessels simply unable to accommodate amenities like Broadway-style shows, multiple dining venues, expansive kids' programs and endless watering holes. Expect instead destination-driven itineraries that are usually enhanced by enrichment programs and hosted excursions, often led by historians, naturalists and other seasoned pros.
Note that enjoying such a personalized setting while exploring the globe usually comes at a premium price, given that there are fewer passengers onboard to help collectively offset the costs. That said, typical cruise vacation add-ons like excursions are often included in the fares for small-ship sailings, as is access to extras like kayaks and bikes. You might also have knowledgeable naturalists, guides and even photographers onboard to enhance your experience of the destination.
Before we launch into our picks for the best small ship cruises, let's answer one question: how do we define "small"? It's a bit of an arbitrary distinction, when cruise ships like the 225, 282-ton, 5, 400-passenger Oasis of the Seas and sister ship Allure of the Seas make the concept of small quite relative.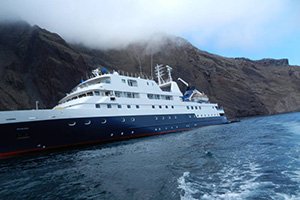 For this story, however, we're going to stick with vessels that accommodate fewer than 300 passengers, spanning the market from rugged expedition ships to super-luxury yachts.
1. Lindblad Expeditions
Lindblad Expeditions, allied with National Geographic, offers soft-adventure cruises on a fleet of six capable vessels (as well as several charters) that carry from 28 to 148 passengers. Forget big-ship accouterments like casinos and multiple bars and restaurants - though all ships offer LEXspa treatment rooms for onboard spa services. (The Endeavour even has a floating platform equipped with a massage table for unique open-air treatments.) The ships are comfortable, and there are some great touches like the local, organic foods used in meals.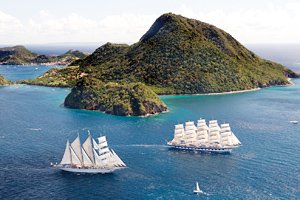 The line has become especially well regarded for its staff of topflight naturalists, historians, undersea specialists and expedition leaders who accompany each of its trips; many also have National Geographic photographers, or at least a Lindblad-National Geographic-certified photo instructor.
But Lindblad's ships serve more as base camps for exploring the world's waters, with cruises to all seven continents, including the Galapagos, South Pacific, Indian Ocean, Antarctica, Greenland and the Arctic Circle. Besides kayaks (for paddling excursions) and the obligatory Zodiacs, which are used to make landings, ships are equipped with scientific tools like hydrophones (to snoop on marine mammals), underwater cameras and video microscopes.
2. Hurtigruten
The Norwegian-based cruise line Hurtigruten plies the poles with 13 ships of varying sizes, including its pathfinder, 276-passenger Fram. Onboard, this ice-hardened polar expedition vessel offers some stylish twists like a minimalist Arctic-chic design (iceberg sculptures, austere destination photography) and flat-screen TVs in cabins. Don't let the trappings fool you - these cruises are all about nature. Like other expedition vessels, Fram has its own small landing craft that take passengers to incredible seaside locations. Passengers are an international mix, and the ship, which operates in English and Norwegian, adds other languages, such as German or French, if needed. The line now offers shortened, six-night land/cruise expeditions to Spitsbergen, and occasionally runs special themed cruises highlighting photography, astronomy, Viking history and more.
1440p 2k
to resolve
1920x1200 resolution
high resolution meaning
2k display
2k screen resolution
2k pixels
meaning of adr
2k screen
a res
directors resolution
hvga
low resolution meaning
2k 1440p
hdtv resolution
a resolution
the virginia resolution was written by
gag resolution
qhd 2k
2k resolution 2560x1440
2560 x 1080 resolution
2k display resolution
2k dci
lo res
1900 x 1080
resolution examples
amicable resolution
amicable resolution meaning
new resolution meaning
resolution of force
unanimous resolution
1440p is 2k
2k pixel resolution
resolution
resolution antonym
resolution and certification of sba
resolution and certification
resolution agency
resolution and independence
resolution aaliyah
resolution astronomy definition
resolution advanced imaging
resolution biology definition
resolution bioscience
resolution bandwidth
resolution brewing company
resolution bill
resolution book
resolution biology
resolution bong cleaner
resolution center paypal
resolution center
resolution calculator
resolution copper
resolution center airbnb
resolution center ebay
resolution chart
Source: www.cruisecritic.com
RELATED VIDEO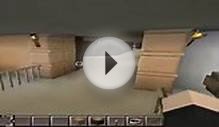 Minecraft: Renata - Cruise Ship (Small Tour)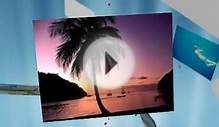 Small ship cruise vacation - dreams come true!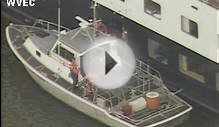 Captain runs small cruise ship aground
Share this Post