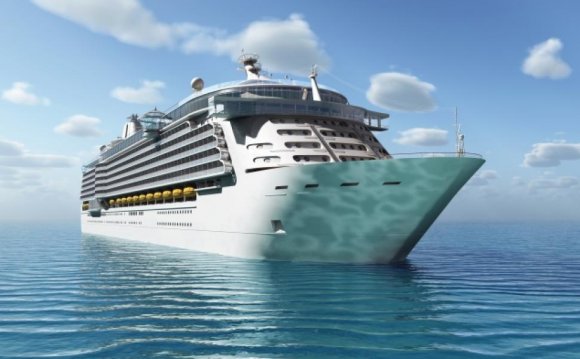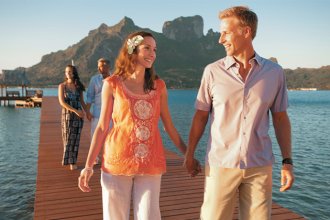 Romance and cruising would seem to go hand in hand, particularly if you've spotted any of the cruise lines' glossy magazine advertisements: photos of couples admiring the bow at sunset, or sipping orange juice on their private verandah in terry clothes robes, or even - and this one we have a hard time believing - spending time alone on a deserted beach with their mega-ship anchored in the background.
Advertisements notwithstanding, however, cruising can be one of the most romantic vacation options, but often the onboard ambiance and lifestyle contribute more to the feeling of "amore" than an occasional sunset. Choosing the right cruise line and, even more specifically, the right ship within the fleet, can be a big challenge. You don't want that sunset marred by crowds on deck jostling for the perfect photo op, the romance of a dinner for two killed by the whiny kids at the next table, or a cozy evening in ruined by cramped cabins with minimal amenities.
In choosing our top picks, we looked at criteria that we would deem universally romantic, whether your definition of romantic is a party-all-night ship or ultimate pampering and luxury. For instance? We opted for ships that offered cabins with private balconies, great bathrooms and extra-special amenities; options for dining a deux (or at least the option to eat when and with whom you choose); cozy nooks and date-night venues; and almost-private open-deck spaces for relaxing by day and star gazing by night.
Here are our favorite ships for celebrating or rekindling romance with your sweetheart.
| | | | | | |
Princess Cruises
Best Ships: Crown Princess, Emerald Princess and Ruby Princess
Why: The newest of Princess' Grand-class ships - Crown Princess, Emerald Princess and Ruby Princess - blend big-ship options and small-ship cozy. Romance has always been the Love Boat line's focus, but the tiny, charm-less balconies and bigger size of its newer Royal-class ships mean that the elder sisters still win in this category.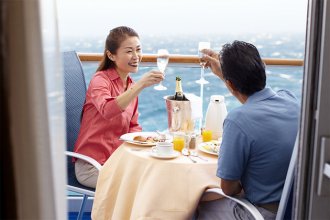 Sweet Digs: Each boasts the line's traditionally high percentage of suites and mini-suites. Suites feature separate sitting areas, large balconies and walk-in closets, and come with perks like deluxe canapes, a complimentary mini-bar setup, upgraded bathroom amenities, and complimentary use of the ship's thermal suite, laundry services and Elite Lounge. But even the standard mini-suite is charming and comfortable.
Dinner for Two: Open-seating (as well as traditional) dining is available. But the most romantic option - and unique to cruising - is the Ultimate Balcony Dining dinner experience. For an extra fee, cruisers are treated to a lobster dinner with Champagne and course-by-course service. (Or have a romantic breakfast in your cabin with the line's Balcony Breakfast option.) Only caveat: Your cabin must have a balcony. We also love the ships' specialty restaurants. Request a banquette at Crown Grill, a steak and seafood restaurant with an open grill, or indulge in a multi-course meal at Sabatini's, the line's Italian eatery. For a more casual option, try Vines, a wine and sushi bar.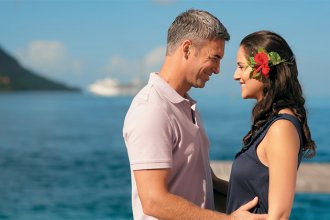 Onboard Romance: What could be more romantic than a night at "Movies Under the Stars, " in which you recline on padded loungers (snuggled under wool tartan blankets) on the pool deck in cruising's version of a retro drive-in? Or for quiet tete-a-tetes with your sweetie, try Adagio, a lovely and private top-deck lounge featuring a cabaret singer. During the day, we love The Sanctuary, a (mostly) shaded retreat, complete with waiter service, spa menu and massage services (a couples' massage is available). Or, check out the spa's couple's Rasul room (it's a mud room with steam - and more fun than it sounds!).
Downside: While the deluxe mini-suites are lovely and comfortable, the all-open-air balconies are anything but private.
Paul Gauguin Cruises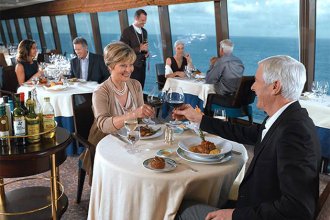 Best Ship: Paul Gauguin
Why: Designed, built and decorated to sail year-round in the romantic South Pacific, the cozy, 332-passenger Paul Gaugin offers an air of tropical festivity. Dining is restaurant-style, the staff is superb and the ship is highly inclusive (cocktails and other beverages are included in cruise fares). But it's the ship's remote and lush island destinations that really turn up the notch on the romantic nature of the trip.
Sweet Digs: You know this is a ship intended for couples when most cabins come with a queen-sized bed and only a limited number can be split apart into twins. Consistent with the decor around the ship, cabins are tropically inspired; when we embarked, our cabin attendant had showered the bathroom sink with red rose petals. Definitely book ahead so you can nab a balcony cabin. It's not a trip to the South Pacific if you're not out on your balcony, savoring coffee, as Bora Bora pulls into view. And just when life onboard couldn't be any better, suites and category A and B veranda staterooms feature butler service.
Onboard Romance: Dance cheek to cheek with your honey to the tunes of a chanteuse in the La Palette Lounge, or gaze at the sea or stars from the lounge's top-of-ship vantage point.
Dinner for Two: For such a small ship, the choice of restaurants is superb. L'Etoile, which offers French cuisine accented with Polynesian touches, serves as the main venue. Couples will appreciate plentiful tables for two and an attentive waitstaff that will keep your glasses filled with house wines and nonalcoholic beverages (included in your fare). Two casual venues offer indoor and alfresco dining, with themed, reservations-only dinners. And there's always room service for meals in bed or on your balcony.
Downside: French Polynesia is a long trip from just about anywhere, so be prepared to endure hours on a plane before you get to your luxurious destination.
Oceania Cruises
Best Ship: Marina, Riviera
Why: Because of their slightly larger size Oceania's O-class ships offer just a bit more variety than their smaller fleet mates, while still maintaining an intimate feel. With several upscale restaurants, an onboard Culinary Center and Artist Loft classes and evening theater and dance, there's plenty for couples to do together.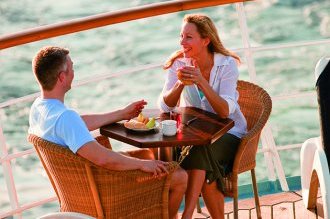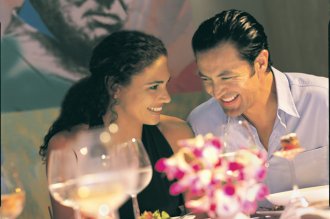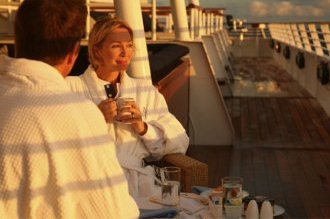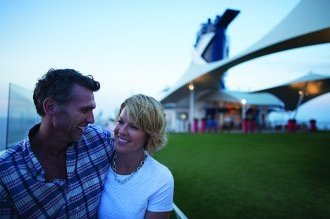 Source: www.cruisecritic.com
RELATED VIDEO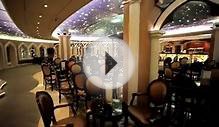 The Newest Ship for Couples Cruise Divina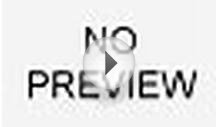 Best Cruise Ships for Couples
Share this Post