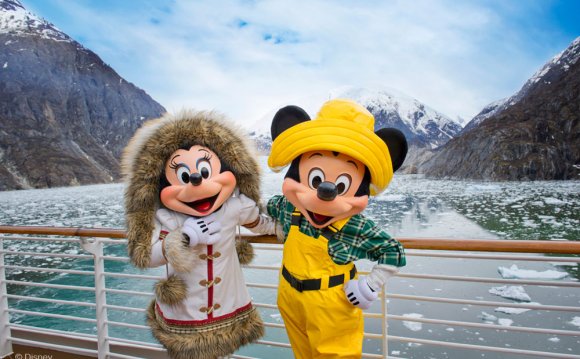 I had to learn the 'hard way'. However, I came out MUCH better for it. I felt/feel like a travel agent myself by the time our cruise came up. I am a very thorough person and want to provide Everything I learned concerning all aspects of the trip. I have written several reviews on Trip Advisor and spoke to them yesterday as I did not see certain catagories I wanted to write about so Trip Advisor advised me to go to their Forum and to cruise critic. I'm not the best person to know how to use a computer and will try to write on their Forum but since I'm here, I will share all I know. You can also view my posts for Juneau (Harv and Marv) INDEPENDENT BOOKING and Vancouver Eatery posted 7/17. My Reviews on 8/12 for Vancouver Hotel ( Renaissance Harborside). Now for some in depth info to plan your trip.
Without going into a lot of detail, unless you are a Disney, Castaway Club member, you can disregard the "date" to book shore excursions. What the Disney Vacation Planners (DCVP) fail to tell you, unless they've changed their policy is that one cannot Log In to do this UNTIL April. However, you will be much better off booking Independent Excursions regardless of what cruise you take.
I found booking our own (for family of 10, 6adults, 4 small children) allowed for:
1.More timeslot options 2.Smaller more personal group sizes 3.You book through the actual excursion sites receiving 1st hand knowledge . We can all read from what's on a piece of paper the cruise lines off. 4. You save lots of money booking your own excursions.
TRAVEL INSURANCE: I also researched and got my own. I can HIGHLY recommend Insure My Trip, they were great to work with and for my group of 3 families, I saved nearly $750 over the cruise rate.
TRANSPORTATION-Transfers: I booked independently from the suggestion of our hotel in Vancouver with: United Executive Transportation They were unbelievably good, on time, professional. I cannot say enough good things about them. We had a 14 passenger van that included 4 car seats for our little ones. Just tell them. We saved over $300 vs the cruise line transfers (Airport-hotel; hotel-ship, ship-airport)
Flight PURCHASES: Once you confirm your cruise "hold" IF you call an airline that far in advance you can save about $400 per ticket.
Now I will go back to Trip Advisor tomorrow and post reviews on the independent shore excursions for Skagway and Ketchikan . Hope this information is helpful. >
Read Cruise Critic's Disney Wonder Review >
Helicopter Tour
See my notes under whale watching. Oh, Harv and Marv also take you to Mendenhall Glacier where you can stay long enough to take pictures of the glacier and H & M then take you back OR you can stay out at the glacier and ride the city bus back for a few dollars.
Harv & Marv took us there very nice. Could stay at our leisure or return to town with Harv & Marv Shuttle
Had a marvelous independently booked excursion with Harv and Marv: aboard Riptide with Brian as our captain. We saw lots of sealions and lots of whales, one breached 5 times!!! Harv and Marv took care of making ALL arrangements and bookings for our helicopter excursion with Coastal Helicopter...it's just all so easy to do yourself. ABSOLUTELY WONDERFUL TOUR
Bering Sea Crab Fisherman's Tour
The ships dock just across street from Lumberjack Show. A really fun family excursion that lasts 1hr, which gives you enough time to walk about 300yds and also take the Bearing Sea Fishing Tour.ABSOLUTELY FABULOUS. Booked directly with Shauna, she was something else!!! Kudos to her. She really went the extra mile making sure my family got everything we needed. We actually became very good email partners. She is the one that really sold me on doing both tours. On this excursion we had lots of hands on with all the crabs, prons, etc. which the kids loved. And oh my gosh, we fed eagles and took photos of hundreds of eagles. This was magnificent excursion.
We booked independently with Chilkoot Tours: Yukon Rail & Bus Tour w/dog sled ride. It's always best to take the train up and bus ride down. We went into Yukon Territory and transferred to a SMALL 20 passenger mini van to Caribou Crossing for lunch and the Dogsled ride (we could have opted out for this which is optional). Great BBQ lunch, beautiful scenery and lots of photo stops up there and on way down mountain. On the train we passed 3 bears alongside the train and 2 caribou. The captain told us we were very lucky to see them.
philippine stock exchange index
stock exchange close time
frankfurt stock exchange live
indonesia stock exchange
brazilian stock exchange
stock exchange estate sales buffalo
where was the first stock exchange
shanghai stock exchange live
malasia stock exchange
new york stock exchange vs nasdaq
stock exchange game
new york stock exchange history
nio hong kong stock exchange
tokiyo stock exchange
argo blockchain london stock exchange
nigerian stock exchange price list
visit new york stock exchange
is waymo on the stock exchange
australian stock exchange holiday
ny stock exchange ticker
nintendo tokyo stock exchange
sneaker stock exchange
london stock exchange trading hours
malta stock exchange
stock exchange bar
the contribution of equipment by a stockholder in exchange for common stock is an example of
stock exchange singapore
canadian stock exchange quotes
new york stock exchange live feed
long-term stock exchange
rolls royce share price london stock exchange
the american stock exchange
new york stock exchange time
the stock exchange bank
dow jones stock exchange today
stock exchange platform
stock exchange hours
tokyo stock exchange sony
shanghai stock exchange index
frankfurt stock exchange amc
ny stock exchange trading floor
cnn stock exchange
stock exchange dow jones
cyprus stock exchange
the following price quotations are for exchange-listed options on primo corporation common stock.
ams ag swiss stock exchange
foreign stock exchange
is stock exchange open today
tesla london stock exchange
shenzhen stock exchange index
london stock exchange today
taiwan stock exchange index
which would you trade on a stock exchange?
what is the new york stock exchange
stock exchange crossword
centrica london stock exchange
paris stock exchange
paris stock exchange hours
toronto stock exchange 2008
bahrain stock exchange
panama stock exchange
galactic stock exchange stellaris
when was the new york stock exchange created
bahrian stock exchange
spanish stock exchange
afghanistan stock exchange
hangsang stock exchange
if you want a bond that you can exchange into stock of a given company, you should buy a ________.
best stock exchange platform
amex stock exchange
national stock exchange of india
a.i.m stock exchange
palestine stock exchange
amman stock exchange
toronto stock exchange chart
stock exchange in india
cincinnati stock exchange
stock exchange of cambodia
stock exchange trading hours
torono stock exchange
wal mart stock exchange
vancouver stock exchange
cayman islands stock exchange
ny stock exchange hours
benefits of delisting from stock exchange
stock exchange in spanish
dhaka stock exchange index
new york stock exchange graph
the stock exchange of hong kong limited
tel aviv stock exchange
stock exchange bell
gtii canadian stock exchange
hollywood stock exchange
singapore stock exchange
world stock exchange
member of stock exchange
german stock exchange
ny stock exchange building
is the new york stock exchange closed today
what was the first listed stock options exchange in america
stock exchange jobs
french stock exchange
mumbai stock exchange
ge stock exchange offer
ny stock exchange closings
minecraft stock exchange
ho chi minh stock exchange
vrx toronto stock exchange
virtual stock exchange game
investing in stock exchange
toronto stock exchange price
members of stock exchange
malaysia stock exchange
hangsang stock exchange
toronto stock exchange 2008
cciv germany stock exchange
stock exchange holidays 2016
sweden stock exchange
birth certificate stock exchange
stock exchange k
stock exchange of thai
new york stock exchange pri
what is the stock exchange
stock exchange news
korean stock exchange
hollywood stock exchange
copenhagen stock exchange
euronext paris stock exchange
canadian stock exchange app
alibaba share price hong kong stock exchange
Source: www.cruisecritic.com
RELATED VIDEO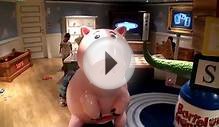 Disney Dream - Kids Clubs on the Disney Cruise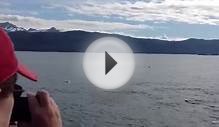 Disney Alaska cruise whale watching August 30 2012
Share this Post